Hyundai once again teases 2021 Kona N, debut confirmed in coming weeks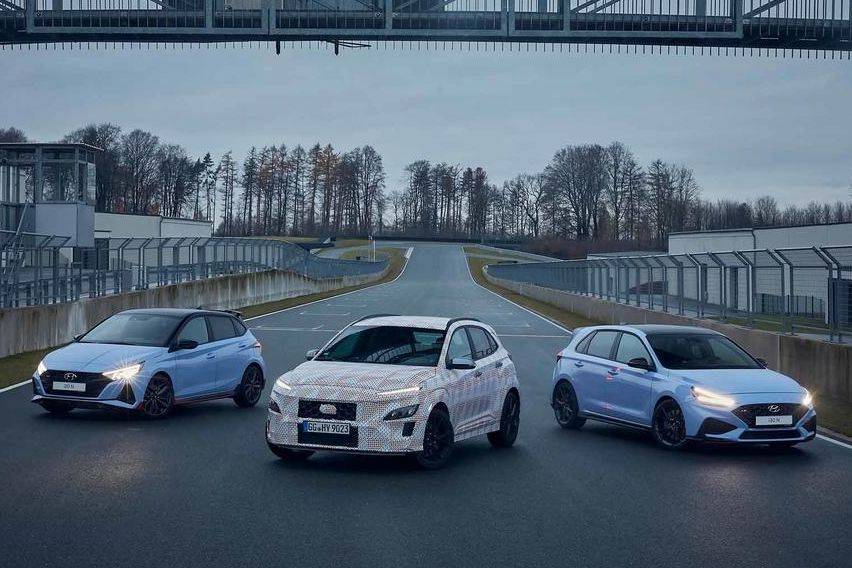 KUALA LUMPUR: We all have been hearing about the upcoming 2021 Kona N for a while now, however, now its arrival is confirmed and it's not far away.
Hyundai has released a new set of images of the 2021 Kona N - same red & blue camouflage that was seen on the December festive teaser. The new Kona N images confirm the car's aggressive exterior styling. Furthermore, they also show the Hyundai hot hatch with 19-inch forged alloy wheels that were earlier seen on the i30 N.
The South Korean automaker has also put an end to the 2021 Kona N's under the hood configuration. As suspected earlier, the Hyundai high-performance SUV will source its power from a 2.0-litre turbo petrol engine that will be paired to an 8-speed dual-clutch automatic transmission. Since the same engine powers the facelifted i30N, the output is likely to remain the same, i.e., 280 PS and 392 Nm of torque. Likewise, we are not sure about the existence of a six-speed manual transmission and whether it'll have front - or all-wheel drivetrain. All these questions will be answered shortly after the Kona N debut.
What we do know is that the mill will be accompanied by several high-performance driving features like a sport exhaust and launch control.
As mentioned before the 2021 Hyundai Kona N will debut in the coming weeks. As for its Malaysian launch, we have no clue, however, we hope Hyundai Malaysia to soon replace the ongoing Kona with the new 2021 Kona N.
Also Read: 2021 Hyundai Kona Electric debuts in Europe
You might also be interested in