Volvo crosses 600,000 sales in the year 2018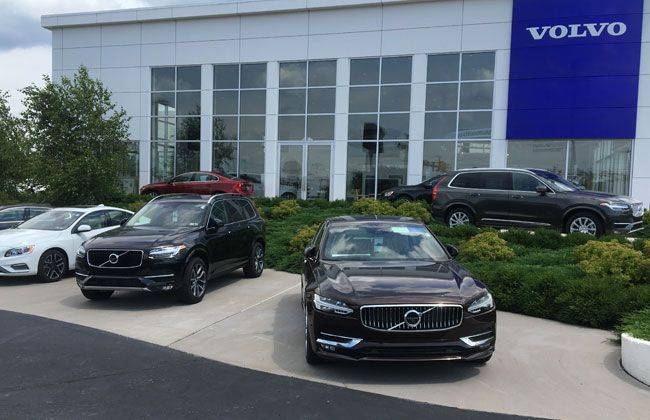 KUALA LUMPUR: Volvo, the Swedish car manufacturer has broken its own record of most sales in a year. Since 1927, when the company started producing passenger cars, 2018 has been the first time when the automaker crossed the mark of 600,000 car sales in a year. While the car manufacturer sold 571,577 cars in 2017, the number hiked by 12.4% in 2018 where Volvo sold 642,253 cars.
In December 2018 alone, the company sold 60,157 cars combined in the US, Europe, and Chinese markets. This number itself is 2.8% more than that of the total sales in the same month last year. The rise in demand and sales of the Volvo cars are all due to the quality of cars it offers. There is no surprise in the fact that the award-winning SUV lineup from Volva is leading the charts here.
In the US market, Volvo saw a growth of 20.6% in the total sales as it sold 98,263 cars from January 2018 to December 2018 compared to 81,504 cars during the same period last year. The high number of sales in the US is thanks to the high demand of the SUV XC60. In China, the Swedish manufacturer sold 130,593 cars from January 2018 to December 2018. However, 2017, during the same period, Volvo sold 114,410 cars. Coming to the European market, the automaker sold a total of 317,838 cars from January 2018 to December 2018 which was 6.4% more than the 298,625 cars it sold last year.
In the other parts of the world apart from the US, Europe, and China markets, Volvo was able to sell 95,559 cars in the year 2018. This was a growth of 24.0% as the carmaker sold 77,038 cars in the same markets in 2017. The most selling cars by Volvo in the year 2018 were XC60 (189,459 cars), XC90 (94,182 cars), V40/V40 Cross Country (77,587). Other cars like the XC40 and S90 also racked up some great sales numbers like 75,828 and 57,142 units, respectively.
Explore Volvo XC60
Volvo XC60
RM 279,410 - RM 326,120

MA starts : RM 2,903
You might also be interested in