2018 Yamaha NVX Grand Prix Edition now available in Malaysia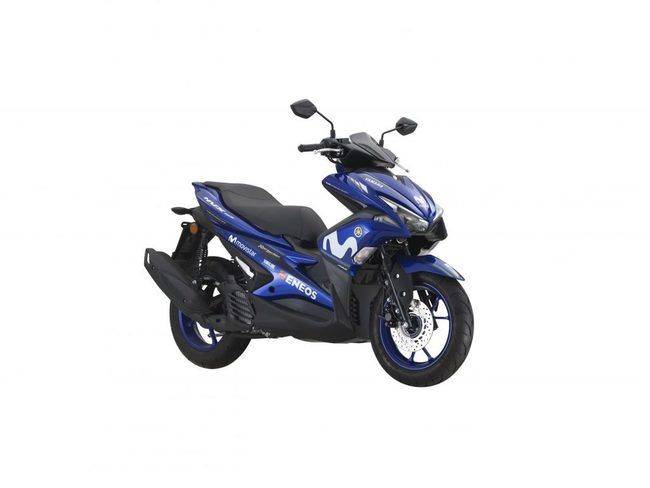 KUALA LUMPUR: Hong Leong Yamaha Motor has recently launched the MotoGP version of the Yamaha NVX. Yes, the 2018 NVX Grand Prix Edition is now available in the local market at a starting price of RM 10,606.00 (ex-showroom). With the introduction of NVX Grand Prix Edition, the involvement of Hong Leong Yamaha Motor (HLYM) in MotoGP is confirmed.
Yamaha NVX did not receive any update since its launch in the country and with this special edition, Yamaha has finally offered something new to keep the customer's interest intact. Inspired by the YZF-M1 factory race bikes, the special edition NVX is finished in Yamaha's signature racing blue color that reflect true sportiness. Under the race-inspired skin is the same engine as the standard version, which is a 155cc, liquid-cooled, 4-stroke, SOHC with 14.9 PS maximum power and 13.8 Nm peak torque.
The customers who will be buying the Yamaha NVX Grand Prix Edition, they will be also getting a riding jacket branded with NVX GP Edition patches and a Certificate of Ownership. This is to confirm that the bike is the genuine GP Edition.
The special edition is now available at Yamaha Dealerships with RM700 more over the standard version of NVX. Let's see how the special edition of NVX performs in the segment against the standard version of recently introduced 2018 Honda PCX.
You might also be interested in