Maserati MC20 Supercar images leaked before the official reveal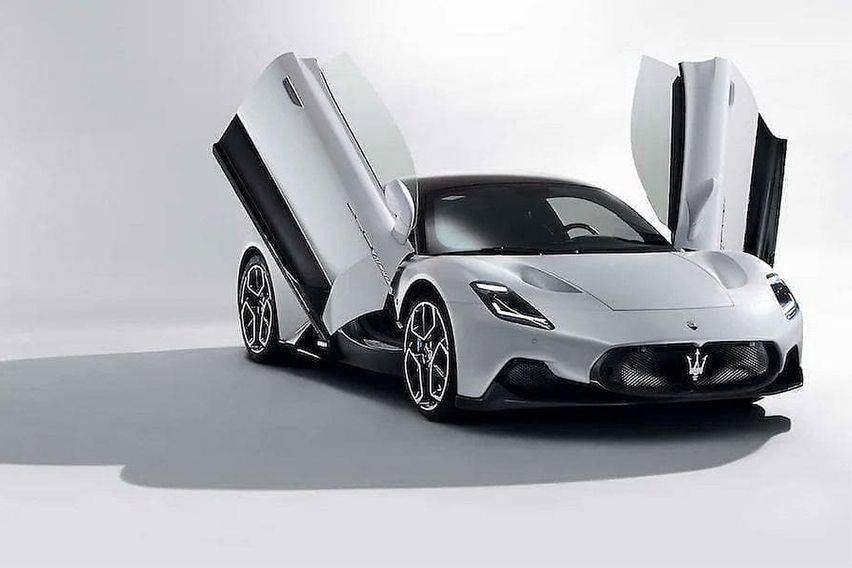 KUALA LUMPUR: The mid-engine Maserati MC20 images are out ahead of its official reveal that is about to take place in a few hours. The photos show the supercar with carbon fibre trim, upward-opening doors, and rear windows with a trident pattern.
Compared to the supercar designs we have seen and are used to, this one is relatively clean and straightforward. With just a few parts telling the audience about the twin-turbo Maserati beast.
The MC20 exterior might feel like a well-blended smoothie of a few appealing supercars. For example, the car's pointy nose and wide lower intake remind us of the MC12 and the vent of the Ferrari Enzo-based supercar's bonnet. Other than that, it's all unique and truly awe-striking.
However, it's the car's tech front alone that has won our and millions of hearts. The 3.0-litre twin-turbo V6 'Nettuno' powerplant comes with elements adapted from FCA's race teams, including a trick F1-style twin-plug pre-chamber combustion system and a dry sump. Also, it features a 90-degree V architecture and an 11:1 compression ratio.
With all its tuning, the engine pushes out a maximum power of 630 PS at 7,500 rpm and a peak torque of 730 Nm at 3,000 rpm. Thus, making the MC20 the most powerful car in the company's line to date.
Along with the exterior, MC20's interior is also fully exposed. It looks fairly to the point, despite its McLaren-like control knobs for selecting driving modes on the consol. Further, it gets nicely bolstered bucket seats with blue trim, an easy-to-grip steering wheel, a digital instrument cluster, and a touch infotainment system handling most of the functions (navigation, climate control, etc.).
That's all we can currently make out of the MC20's leaked images. And now, we eagerly wait for its debut, as it'll source the missing bits. Stay tuned with Zigwheels Malaysia, as the MC20 is expected to arrive soon.
Also Read: Maserati expands its Trofeo collection, includes Ghibli and Quattroporte
You might also be interested in
Latest Maserati Cars Videos on Zigwheels