Harley-Davidson reveals 2020 touring models in Malaysia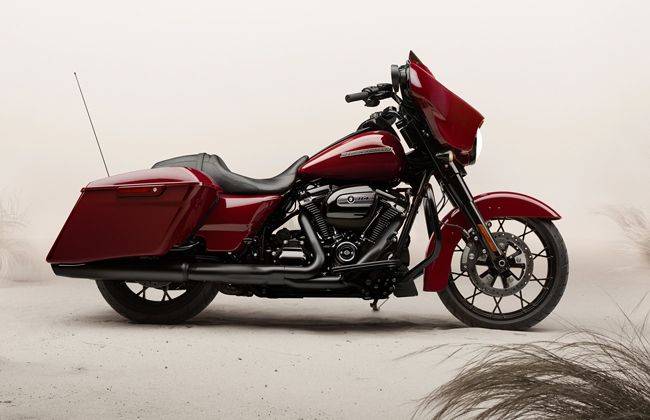 KUALA LUMPUR: Harley-Davidson Malaysia has taken the wraps off its 2020 lineup in the country. The new lineup includes the Electra GlideTM Standard model to the brand's touring range in the country.
The new Electra GlideTM Standard is capable of providing a raw, fundamental riding experience, which takes inspiration from its Grand American Touring roots. The bike is available only in a Vivid Black color option and mainly targets the traditional touring customer base. Electra GlideTM Standard price begins at RM132,400.
The 2020 Harley-Davidson touring models are equipped with a new feature called ReflexTM Defensive Rider System. It is a unique collection of technology that helps to match the two-wheeler's performance with ongoing traction. It does so by utilizing the latest chassis control, powertrain technology, electronic brake control during acceleration, braking and deceleration. However, some of the models, like Road King and Electra Glide Standard have been devoided of this technology.
According to the Managing Director of Harley-Davidson Asia Emerging Markets, "The passion for Harley-Davidson motorcycles in Malaysia is growing, and the new 2020 line-up will surely please those looking to hit the road with an impressive new machine." He also added, "We leverage our unmatched ability to blend style, performance, and technology in products designed to elevate the motorcycling experience. With our prices that start from RM62,800, we make discovering freedom easier than ever".
Some other bikes in the 2020 lineup are Road KingTM Special, Road KingTM, Street GlideTM Special, Ultra Limited and Road GlideTM Special.
Also Read: Harley-Davidson Malaysia launches FXDR 114, priced at RM 122,500
Explore Harley-Davidson Road King
Harley-Davidson Motorcycle Models
You might also be interested in