Get ready for the electric version of iconic Honda Super Cub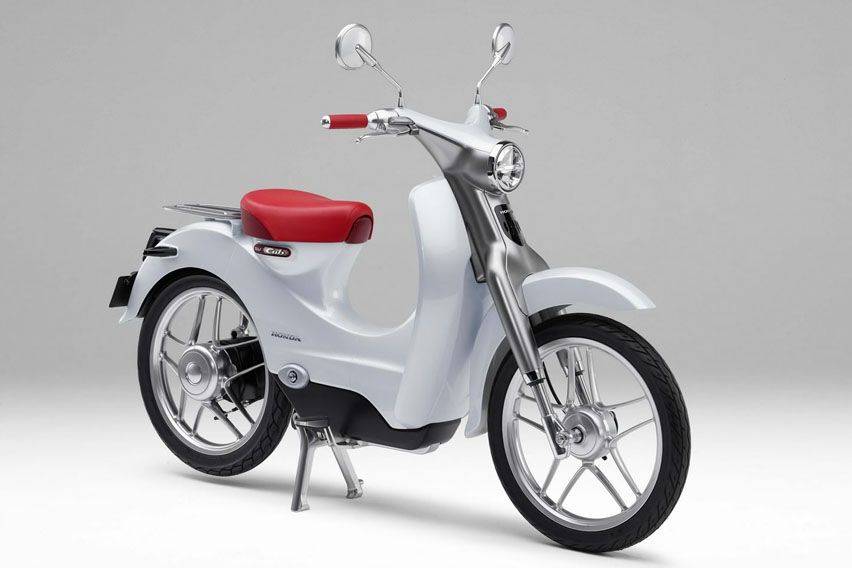 KUALA LUMPUR: Honda has been teasing the EV-Cub concept for quite some time now. First introduced in 2009 during the Tokyo Motor Show, the production of the electric Cub was initially scheduled for 2010. Though it did not happen. Later in 2016, the bike maker again came forward with the EV-Cub concept with a promise of bringing it soon.
Well, after four years, here we have the officially published designs of the electric Super Cub, hinting at the real possibility that Honda is working on an electric version of its legendary and hugely popular two-wheeler model. 
The patent applications are published by the US Patent and Trademark Office, which show several drawings, not only for the electric Super Cub but also for the removable battery system that the bike would use. According to Free Patents Online, it was filed back in 2016 but officially published on July 23, 2020.
The patent titled "Battery case structure for electric-powered vehicles, and electric powered vehicle". The patent is a two-wheeled electric bike with a large battery mounted at the bottom of the bike at the lowest point. It also details a clever mechanism that allows the battery to be easily removed. 
This implies that Honda imagines a future where riders can exchange the battery by simply swapping the depleted unit for fully charged ones. To access the battery, the rider can tilt the battery box out to the side and pull it out from the bottom of the body. A removable battery makes a lot of sense as the riders would be able to take the battery into their apartments, offices, or anywhere else and can charge it up.
However, the patent images do not unveil the look of the EV; we expect the final version to stay true to the original concept shown in 2009. 

One more concern is that filing a patent is not a guarantee of bringing the concept into the production stage, though the chances of an electric Honda Super Cub are high. For further updates on this, stay tuned to Zigwheels Malaysia.
Also read: Honda Forza 350 launched in Thailand, priced at RM 23,473
You might also be interested in