New Ninja in the clan- the 2019 Kawasaki Ninja ZX-6R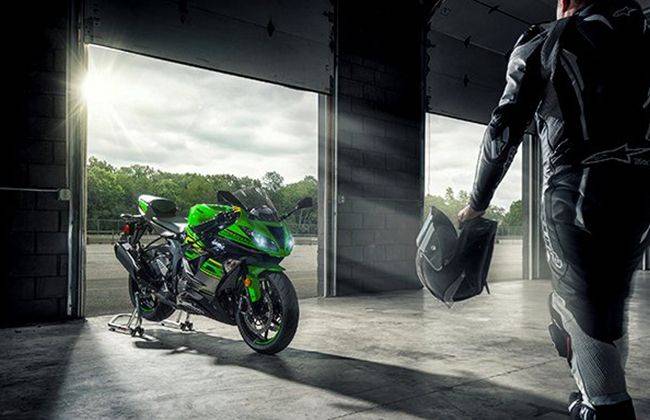 KUALA LUMPUR: The list of 2019 Kawasaki bikes has been mistakenly disclosed. The soon to launch bike names were actually shared in a letter issued to the United States' NHTSA (National Highway Traffic Safety Administration). Among the models, the new ZX-6R has gained the attention of the bike enthusiasts from all over the world. The document was supposed to be officially posted on the website of NHTSA in October 2018, but with the disclosure of the list, people are already discussing the features and their expectations from the bike.
The ZX-6R will derive its power from the 636 cc inline-four engine l producing 127.4 bhp, i.e. 2 bhp less than the one found in the European counterpart. This is possibly due to the strict emission regulations. It will have a three-way catalytic converter instead of the oxidising one present in the existing model. It will help in reducing carbon monoxide, NOX, and hydrocarbon emissions to half and is expected to meet the new Euro 5 Standard of 2020.
The bike will not only come with excellent technical specs but will also undergo a makeover concerning to styling and suspension. Additionally, there will be features like a three-way closed loop catalyst, an overall decrease in the weight, modified dimensions helping in increased agility, a reduction in the overall weight, aerodynamic bodyworks, and probably an added Inertial Measurement Unit or IMU.
According to the documents filed with the California Air Resources Board (CARB) regarding the output of the vehicle, it is going to be the first one among the middleweight bikes by Kawasaki. It is supposed to make its debut in the AIM Expo Show in Las Vegas, USA on the 11th of October 2018 while the Intermot event will take place from 3rd to 7th of the same month. It will give fierce competition to the YZF-R6 by Yamaha given its features and price range.
So, as we can see, Kawasaki is all set to take the market by storm with its new ZX-6R. This will probably mark the dawn of a new era in middleweight sports bikes by Kawasaki. A prominent name among the leading bike manufacturers, Kawasaki is ready to accept the challenges of the changing times and gift its buyers with something that will bring a change in their biking experience.
Explore Kawasaki Ninja ZX-6R
Kawasaki Motorcycle Models
You might also be interested in
Latest Kawasaki Ninja ZX-6R Motorcycles Videos on Zigwheels