Five fun and fast facts about Ford Fiesta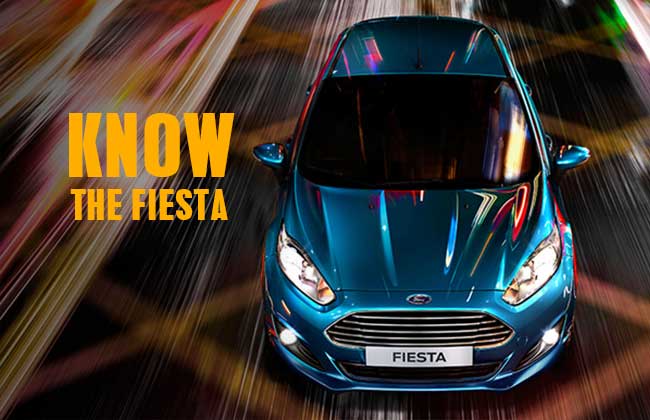 The Ford Malaysia lineup is decorated pretty well with an amazing set of dynamic, powerful, and economical cars. One such Ford vehicle to earn a lot of respect and buyers for itself is the bold and beautiful Fiesta. Available in both hatch and compact sedan body-style, the Fiesta is going strong with its long list of standard features. Impressing the millennial buyers further, this car offers several optional high-end tech features and customising options.
As for the current update, the arrival of the next-generation Ford Fiesta is scheduled for the ongoing year. Its Malaysian debut is, however, a mystery. Until the new Fiesta arrives, let's enjoy five facts about it  -
1. Henry Ford II suggested the name 'Fiesta' 
Henry Ford II was the eldest grandson of Henry Ford and son of Edsel Ford. He picked Fiesta because of its alliteration with the brand name Ford. Also, by adopting the name Fiesta, Ford celebrated its newfound connection with Spain, where their engine plant started in 1975.
2. Airbag is a standard feature
Ford introduced the Fiesta for the first time in 1993 and back then airbags were considered top-model restricted safety feature. Ford Fiesta was the first car to make the driver's side airbag standard.
3. Seven-generation long legacy
The introduction of the ongoing Fiesta marked the arrival of the seventh generation. Before it came the 2008 Mark VI Fiesta with which the company introduced the 1.6-litre Duratec engine that managed a controlled CO2 emission of sub-100 grams per litre.
4. Global popularity
Ford Fiesta's popularity is not just restricted to the Malaysian border, and further goes beyond the Asian continent. In the year 1979, Ford celebrated the milestone of manufacturing the millionth Fiesta and ever since the car is selling like hot cakes. It has been UK's best-selling car for seven consecutive years, and in Germany and Britain, it was tagged as the best-selling car six times in a row.
5. Fiesta RS is a thing
For a while now, Ford has been pushing its plan to build an RS tuned Fiesta for the masses. But it's not like there never was a Fiesta RS variant. In the year 1992, Ford introduced a 1.8-litre four-cylinder gasoline engine powered Fiesta RS 1800. It came as a replacement of the 1990 Fiesta Turbo that featured an XR2i mill.
Interesting isn't it! To read more such stories visite Zigwheels.my.
You might also be interested in
Latest Ford Fiesta Cars Videos on Zigwheels