Honda Dash 125 - Features explained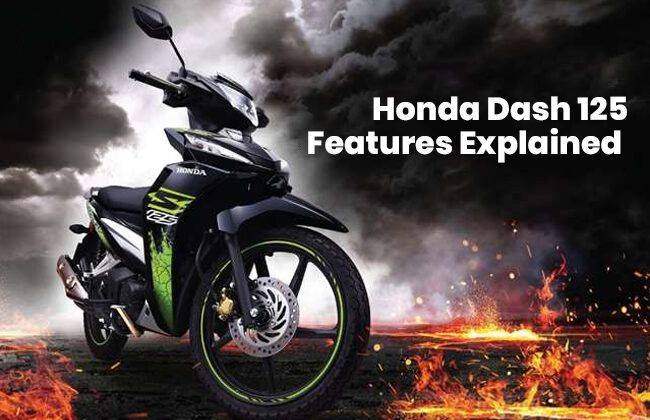 Honda Malaysia has a total of 6 CUB models in its product lineup for the country. This shows that the brand is very much aware of the high demand and popularity of these motorcycles. Out of those six, the Dash 125 is one of the most affordable ones, not only in Honda's lineup but also in the market's entire segment. It comes at a starting price of RM 5,999. And for that price, Honda has incorporated some interesting features. We are going to shed light on some of them in this story. So, read on.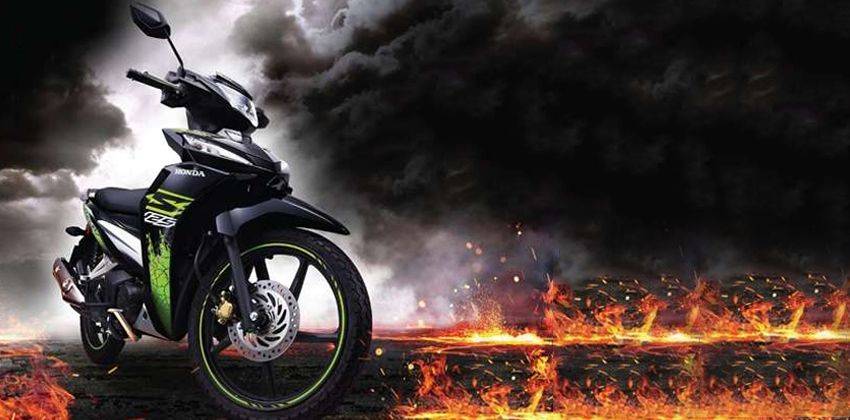 Lightweight
You wouldn't believe but the Honda Dash 125 specs have clearly mentioned that this CUB weighs just over a hundred kilograms, 103 kg to be precise. This makes it a very easy two-wheeler to ride especially in city traffic. Filtering through the roads jammed with cars is a breeze. It is because of this lightweight, the Dash 125 is preferred by most of the people including youngsters, both male and female riders.
Engine and performance
Powering the Dash 125 is a 125 cc, single-cylinder, air-cooled engine which has been tuned to churn out a max power of 9.8 hp at 8,000 rpm and the peak torque of 9.54 Nm kicks in at 6,500 rpm. The engine is mated to a 4-speed gearbox which is more than sufficient to handle this amount of power and torque. Honda has also included its PGM-Fi system to enhance the fuel efficiency of the Dash 125 as well as provide a precise throttle response.
9.8 hp does not sound much but when you take into consideration the lightweight of the Dash 125, then it makes sense. The Dash 125 does not really feel underpowered for a CUB which is meant mostly for handling daily activities. And for that, it is a fantastic machine.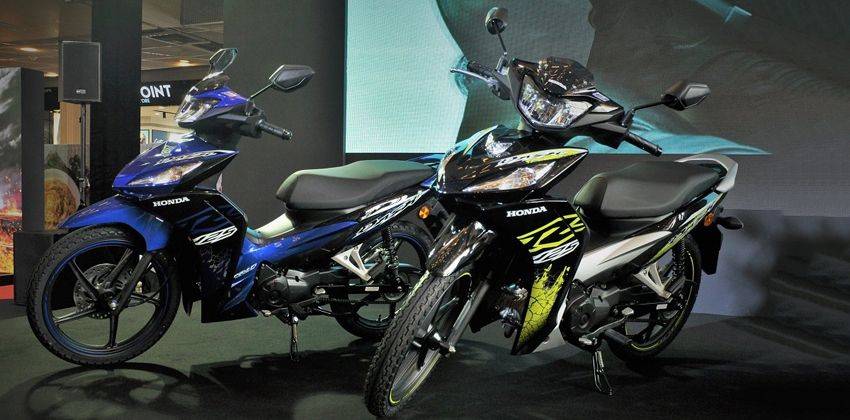 Ride and handling
The ride quality of the Honda Dash 125 is quite comfortable thanks to the telescopic forks at the front and dual shock absorbers at the rear. Both of them work in unison to soak up most of the minor undulations and speed breakers quite well. Also, Dash's lightweight helps in enhancing its handling and manoeuvrability.
Stylish design and graphics
The Dash 125 features aggressive and sharp design and styling. This attracts a lot of young buyers. It has a sharp front fender which looks like a beak. The fairing on all sides has strong character lines. We can also see stylish graphics and decals which, again, work wonders to lure in more customers. There are body-coloured rim strips as well. This might seem to be a minor thing but it does make a difference. Honda Dash 125 colours include four options - Red, Blue Metallic, Black Metallic, and for all those Honda fans out there, a REPSOL edition which comes at a premium.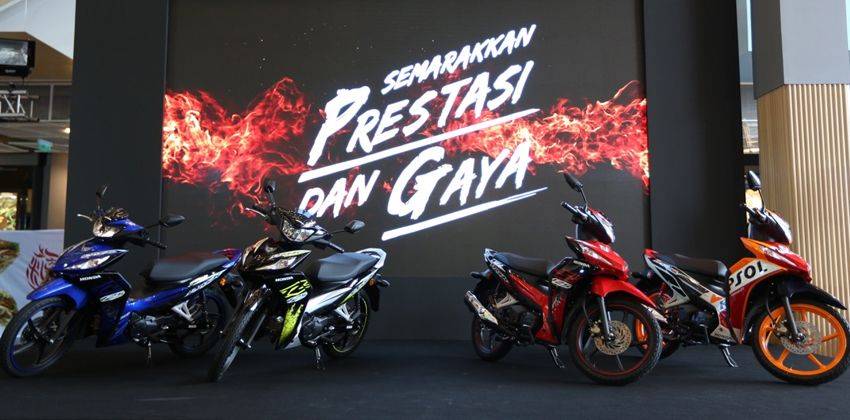 LED headlight
One of the most interesting features of the Dash 125 is its LED headlight. It is the only LED that you would find on this CUB. And we are glad that Honda has provided it. It looks cool, consumes less power, and is easy on the battery. However, there are feedbacks which tell us that the throw or illumination of the LED headlight isn't that great and in pitch dark conditions it doesn't come in handy as much as was expected.
Colourful instrument console
The instrument console of the Honda Dash 125 is pretty basic and conventional. It has a big round speedometer placed in the centre. The speedometer also has an old-school type in-built odometer. On the left side of the speedometer is the fuel gauge. The remaining space on the instrument console is occupied by many tell-tale lights. It is because of these lights that the entire dash looks colourful which are quite easy to read and understand but kind of feels outdated.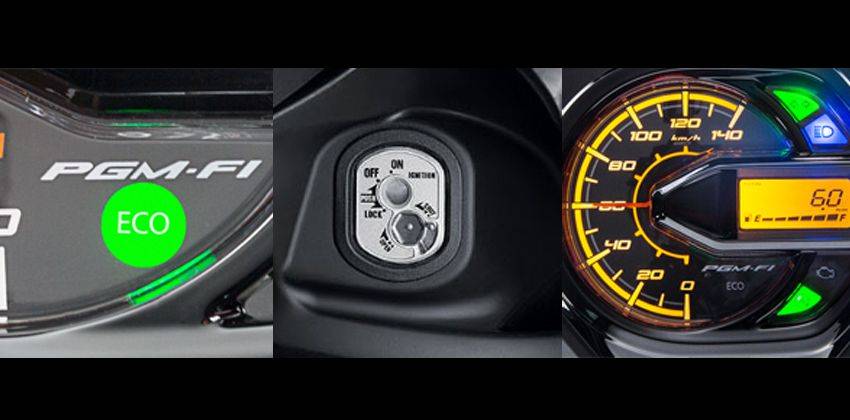 These were some of the key features of the Honda Dash 125. Even today, this is a good VFM (value for money) package. It can also be used as a secondary vehicle to carry out your daily chores. The Honda Dash 125 price of RM 5,999 makes it quite affordable.
You might also be interested in