Great Wall Motors unveiled the Futurist concept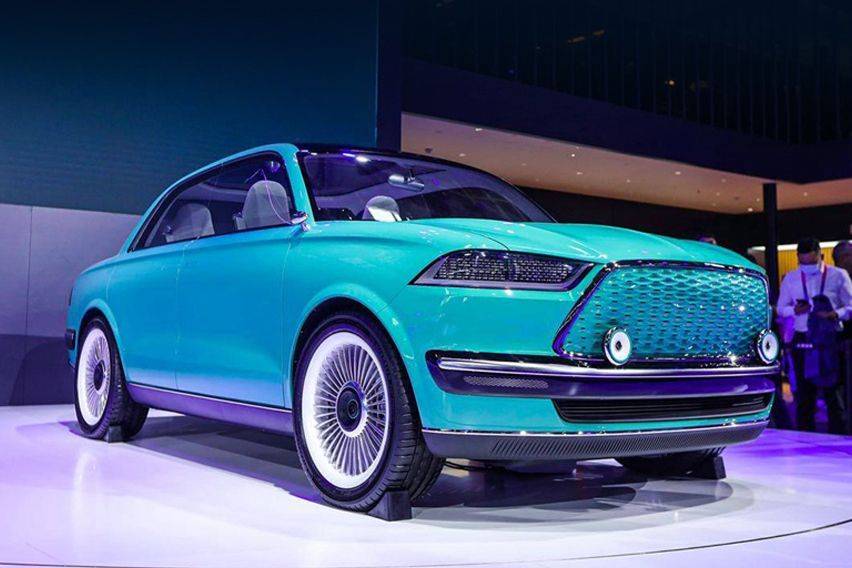 KUALA LUMPUR: Although many international brands have stayed modest or away from the 2020 Beijing Motor Show for the obvious concern, that is COVID-19, the event is dominated by the local brands this time. From Geely to Great Wall Motors, from Lynk & Co to Hongqi, all the brands have their masterpieces on the display. One of the most interesting ones is the Great Wall Motors' Futurist concept, which is an unusual blend of retro-styling and technology.
Also read: Chinese SUV Hongqi E-HS9 debuts at the 2020 Beijing Auto Show
Designed by the former Land Rover designer Phil Simmons, the Futurist is a British-style classic sedan boasting a statesmanlike appearance and a diamond-shaped glasshouse. The flat-roof, classic wheels, and the teal body paint complement the old-school look of the concept.
"[Futurist] is aimed at exploring an all-new design language that's retro, high-tech and time travel; evoking retro with technology," he said.
The odd front end features a closed-off quadrilateral grille recalling an American sports car design and headlights reminiscing the Ford Mustang. However, the separately positioned round fog lights and bumper guard appeared as the nice touches. At the back, the attractive styling lies in the form of a flat boot lid, meaty tail lamps, and a wraparound bumper protector.
Other exterior highlights of the GWM' Futurist concept include the suicide doors with frameless windows, pop-out door handles, and lack of B-pillars.
The retro styling continues inside also, where we can see a round steering wheel with a vintage horn ring, round instrument panel, and steering column-mounted gear selector. The instrument panel is fully digital, and there is a big freestanding touchscreen on the dashboard.
The concept is based on the company's new LEMON architecture that can be used for hybrid, ICE, and electric vehicles. According to GWM, the electrified Futurist has a 700 km range on a single charge from its cobalt-free battery pack.
The concept has sparked speculation about which GWM's brand could have the production version of it. Great Wall itself, Ora, Haval, Wey, the almost forgotten Voleex, or a completely new marque? Well, the electric propulsion makes it a nice fit for the Ora.
Also read: 2020 Beijing Auto Show: Ford previews a sculpture called "Progressive Energy In Strength"
You might also be interested in
Latest Haval Cars Videos on Zigwheels