Volkswagen Beetle to go all-electric with an e-Up mill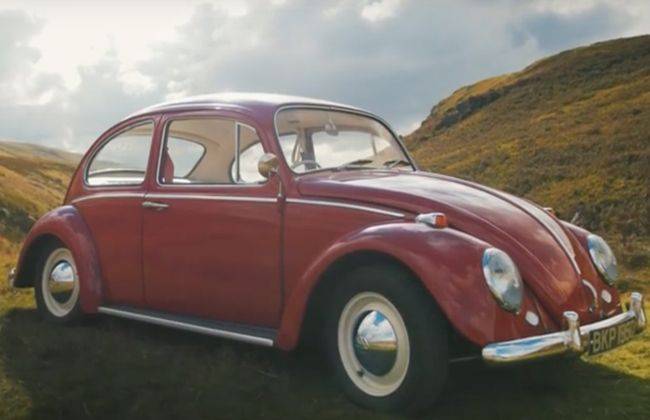 KUALA LUMPUR: Before you get all excited, we need to clarify that all we are going to talk about is part of a concept. The German automaker's latest electric vehicle is the e-Beetle, a car without a rear air-cooled engine on duty.
The said Beetle concept is the work of Volkswagen Group Components, a VW subsidiary. They have partnered with a company called eClassis that'll transfer the engine from a new e-Up into the e-Beetle.
The electric motor that Beetle would be getting is good for around 81 bhp - so it is not that fast. As per the automaker, the new VW electric vehicle battery system can develop a power output of approximately 80 hp that pushes the EV for up to 50 kmph in under 4 seconds.
The top speed of the e-Beetle is limited at around 150 kmph, and on a single charge, the car could continue for about 190 km.
Obviously, performance is not a priority here; however, the brakes and chassis have been reinforced to settle for the extra weight that comes from the 36.8 kWh of battery modules.
It is to be noted that such a concept is coming for the first time in a Beetle. According to a company executive, VW is also working on a similar conversion of the retro Bus.
A board member at Volkswagen Group Components, Thomas Schmall, said, "We are already working to prepare the platform for the Bus. An e-Porsche 356 could also be pursued in the future."
Details about the cost of Bettle electric transformation and its availability to the owners is yet to be announced by the automaker. Stay tuned to the latest updates on the matter.
Also Read:- Volkswagen ID.3 R to arrive in 2024
Explore Volkswagen Beetle
You might also be interested in
Latest Volkswagen Beetle Cars Videos on Zigwheels