Used Sedan Cars for Sale
Dec 03, 2022 - Currently, 150 Used Sedan Cars for Sale online. Check out the largest stock of old cars at best price, avail good condition Second Hand Cars in all over Malaysia, starting at RM 11,800 only.
150 Used Sedan Cars available for sale in Malaysia, the cheapest used Toyota car is
Camry (2016-2018) 2.0E
for RM 11,800 and the most expensive 2nd hand Toyota car model is
Camry 2.5V
for RM 620,000 . Get great deals and promotions on second hand Sedan cars for sale in Malaysia at zigwheels.my. Select your favourite used car model to know seller details, price, driven KM, specs, photos, colours and more.
Used Sedan Cars for Sale Price List
Used Sedan Cars for Sale Price List starts at RM 11,800 for the model Toyota Camry, in all a total of 150 2nd hand cars available for sale in the Malaysia
| Model | Price list |
| --- | --- |
| Used Honda City | Starts @ RM 25,000 * |
| Used Honda Civic | Starts @ RM 25,000 * |
| Used Honda Civic Hybrid | Starts @ RM 30,000 * |
| Used Honda Civic SE | Starts @ RM 55,000 * |
| Used Toyota Vios | Starts @ RM 20,000 * |
| Used Toyota Camry | Starts @ RM 11,800 * |
| Used Toyota Corolla | Starts @ RM 32,000 * |
| Used Perodua Bezza | Starts @ RM 25,092 * |
| Used Proton Inspira | Starts @ RM 35,000 * |
| Used Proton Persona | Starts @ RM 20,000 * |
| Used Proton Preve | Starts @ RM 23,000 * |
| Used Proton Saga | Starts @ RM 20,000 * |
| Used Nissan Almera | Starts @ RM 21,000 * |
| Used Mazda 3 Sedan | Starts @ RM 146,300 * |
| Used Honda Accord | Starts @ RM 25,555 * |
| Used Chevrolet Cruze | Starts @ RM 20,000 * |
| Used Mitsubishi Lancer | Starts @ RM 20,000 * |
| Used Mercedes Benz C-Class Saloon | Starts @ RM 50,800 * |
| Used Mercedes Benz E-Class Saloon | Starts @ RM 26,000 * |
| Used Mercedes Benz S-Class Saloon | Starts @ RM 20,000 * |
Hide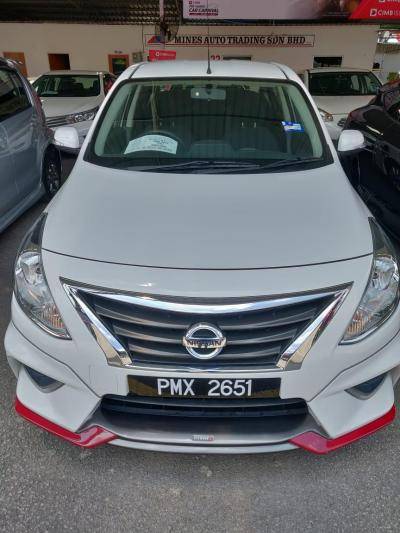 + 4 Photos
2017 Nissan Almera 1.5L E MT
39,999 KM, Petrol, Pasir Mas
Registration Year

0

Make Year

2017

KMs Driven

39,999 KM

Fuel Type

Petrol

Transmission

manual

Owner

Owner

City

Pasir Mas

Variant

1.5L E MT
Check More Details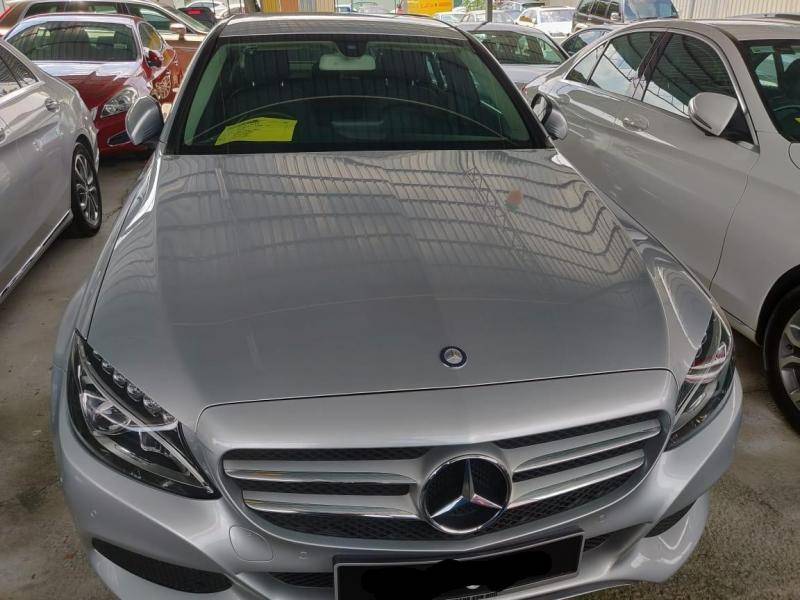 + 6 Photos
2016 Mercedes Benz C-Class Saloon C 200 MT
69,999 KM, Petrol, Pasir Mas
Registration Year

2016

Make Year

2016

KMs Driven

69,999 KM

Fuel Type

Petrol

Transmission

manual

Owner

Owner

City

Pasir Mas

Variant

C 200 MT
Check More Details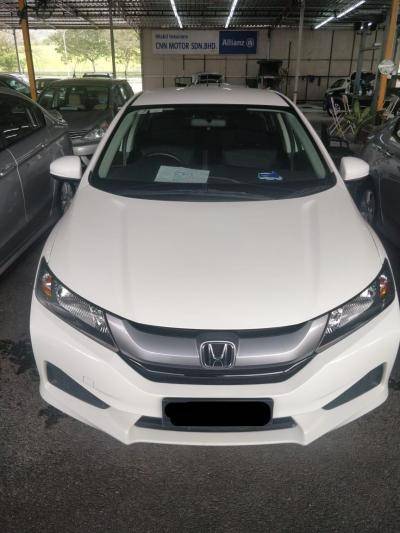 + 5 Photos
2016 Honda City 1.5L S
24,999 KM, Petrol, Pasir Mas
Registration Year

2016

Make Year

2016

KMs Driven

24,999 KM

Fuel Type

Petrol

Transmission

cvt

Owner

Owner

City

Pasir Mas

Variant

1.5L S
Check More Details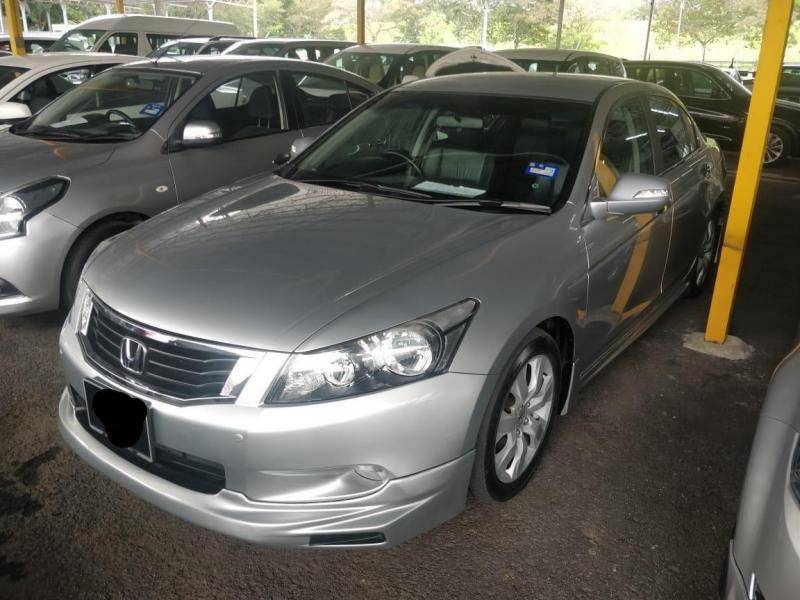 + 4 Photos
2015 Honda Accord 2.0 VTi
92,014 KM, Petrol, Pasir Mas
Registration Year

0

Make Year

2015

KMs Driven

92,014 KM

Fuel Type

Petrol

Transmission

automatic

Owner

Owner

City

Pasir Mas

Variant

2.0 VTi
Check More Details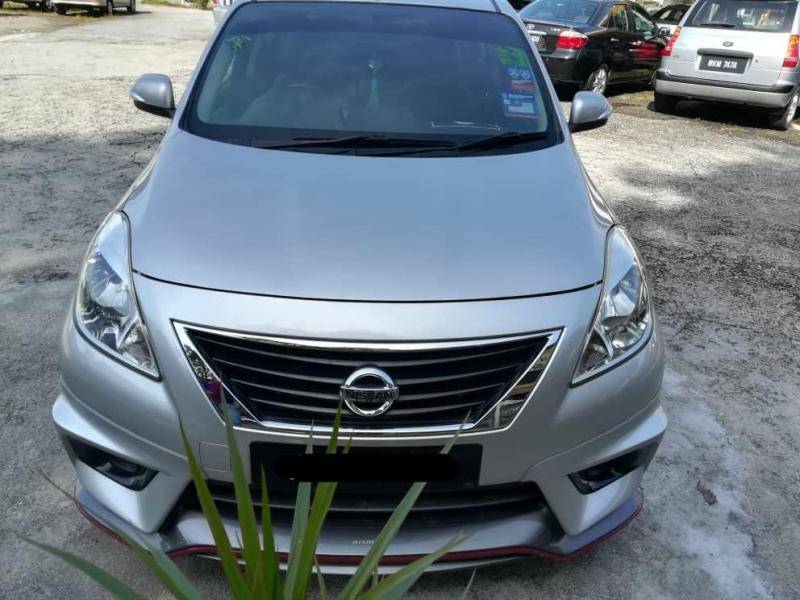 + 4 Photos
2014 Nissan Almera 1.5L E MT
69,999 KM, Petrol, Pasir Mas
Registration Year

0

Make Year

2014

KMs Driven

69,999 KM

Fuel Type

Petrol

Transmission

manual

Owner

Owner

City

Pasir Mas

Variant

1.5L E MT
Check More Details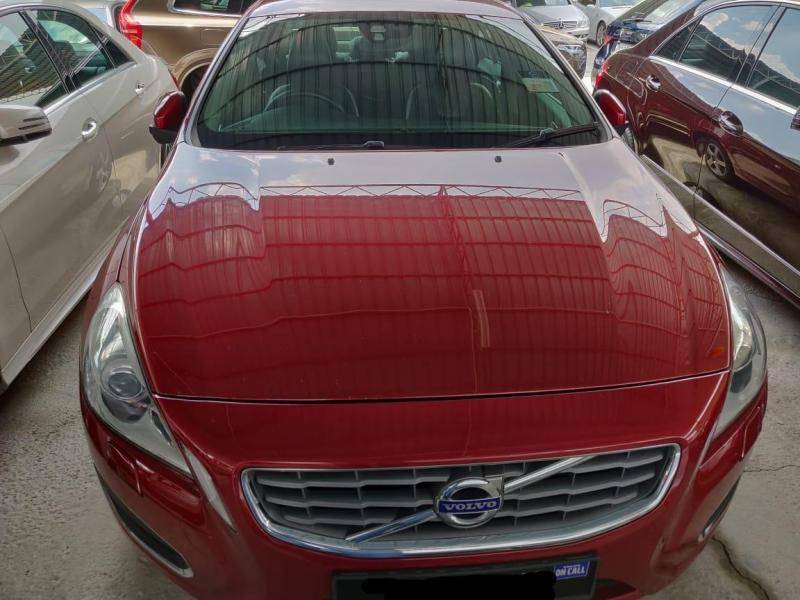 + 5 Photos
2012 Volvo S60 T4
74,999 KM, Petrol, Pasir Mas
Registration Year

2012

Make Year

2012

KMs Driven

74,999 KM

Fuel Type

Petrol

Transmission

manumatic

Owner

Owner

City

Pasir Mas

Variant

T4 (180 hp)
Check More Details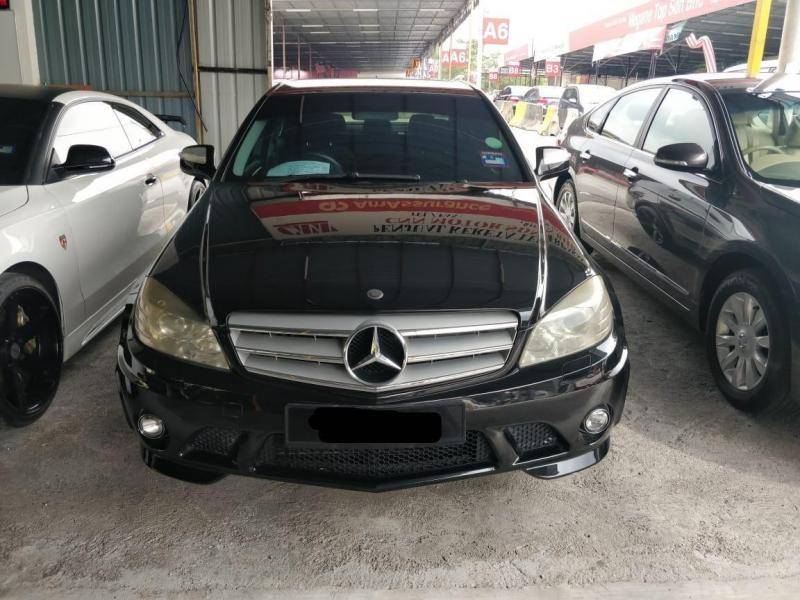 + 4 Photos
2012 Mercedes Benz C-Class Saloon C 200 MT
99,999 KM, Petrol, Pasir Mas
Registration Year

0

Make Year

2012

KMs Driven

99,999 KM

Fuel Type

Petrol

Transmission

manual

Owner

Owner

City

Pasir Mas

Variant

C 200 MT
Check More Details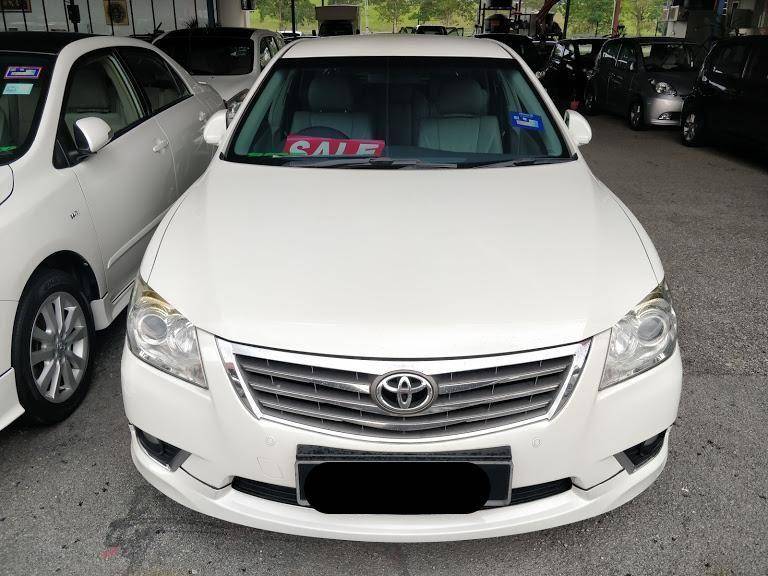 + 4 Photos
2011 Toyota Camry 2.0E
99,999 KM, Petrol, Pasir Mas
Registration Year

0

Make Year

2011

KMs Driven

99,999 KM

Fuel Type

Petrol

Transmission

automatic

Owner

Owner

City

Pasir Mas

Variant

2.0E
Check More Details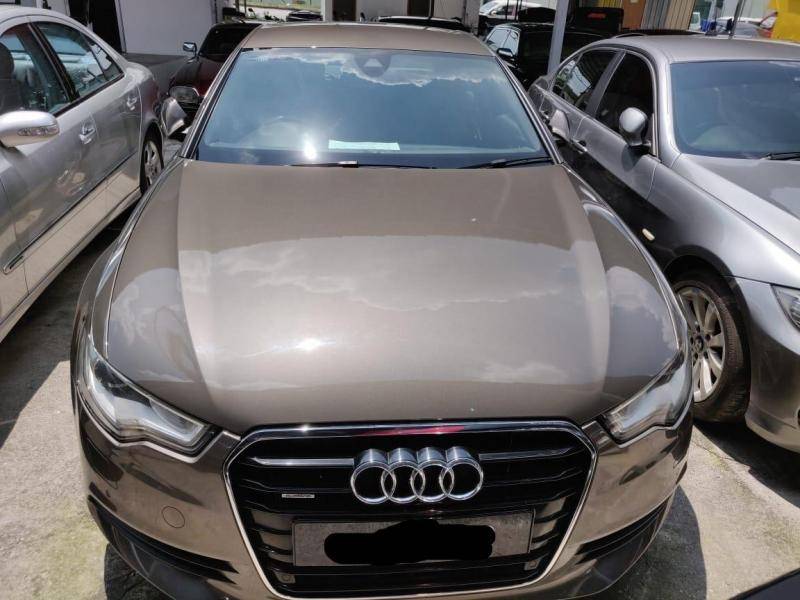 + 4 Photos
2011 Audi A6 3.0 TFSI Quattro
129,999 KM, Petrol, Pasir Mas
Registration Year

2011

Make Year

2011

KMs Driven

129,999 KM

Fuel Type

Petrol

Transmission

automatic

Owner

Owner

City

Pasir Mas

Variant

3.0 TFSI Quattro
Check More Details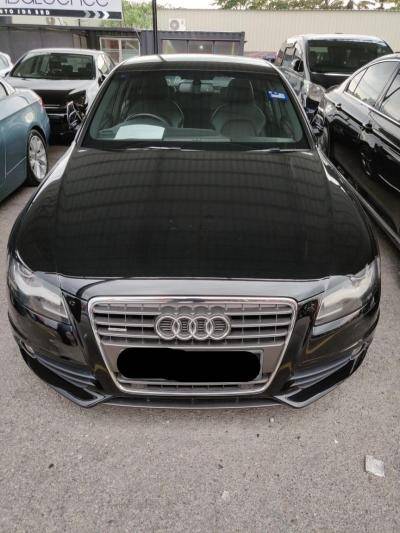 + 4 Photos
2010 Audi A4 2.0 TFSI Quattro
89,999 KM, Petrol, Pasir Mas
Registration Year

0

Make Year

2010

KMs Driven

89,999 KM

Fuel Type

Petrol

Transmission

automatic

Owner

Owner

City

Pasir Mas

Variant

2.0 TFSI Quattro
Check More Details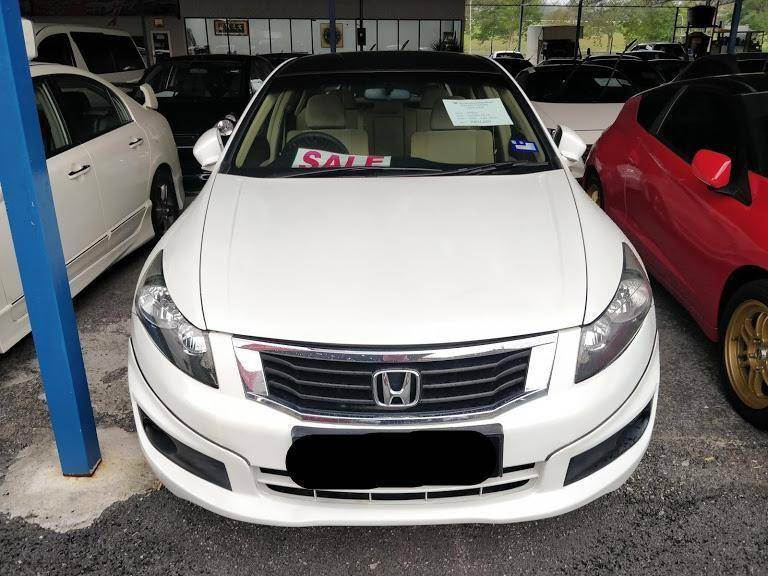 + 5 Photos
2009 Honda Accord 2.0 VTi
99,999 KM, Petrol, Pasir Mas
Registration Year

0

Make Year

2009

KMs Driven

99,999 KM

Fuel Type

Petrol

Transmission

automatic

Owner

Owner

City

Pasir Mas

Variant

2.0 VTi
Check More Details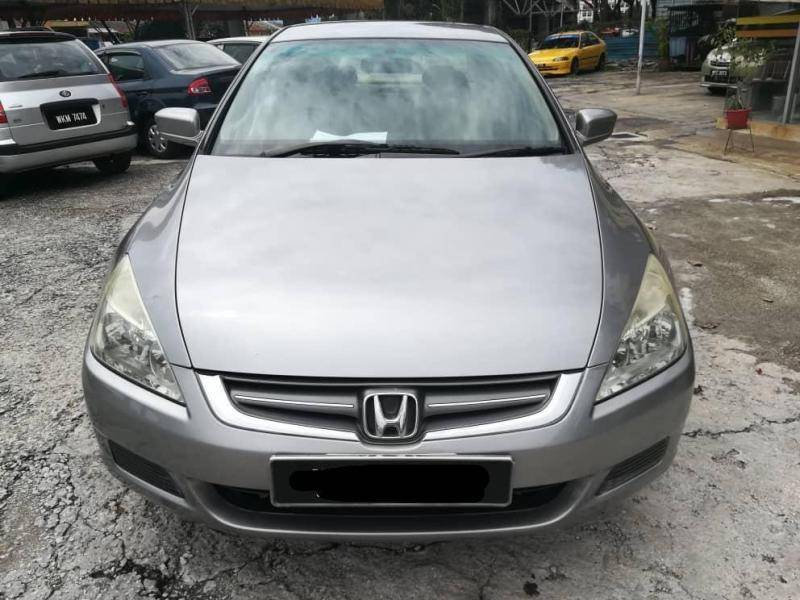 + 5 Photos
2005 Honda Accord 2.0 VTi
9,999 KM, Petrol, Pasir Mas
Registration Year

2005

Make Year

2005

KMs Driven

9,999 KM

Fuel Type

Petrol

Transmission

automatic

Owner

Owner

City

Pasir Mas

Variant

2.0 VTi
Check More Details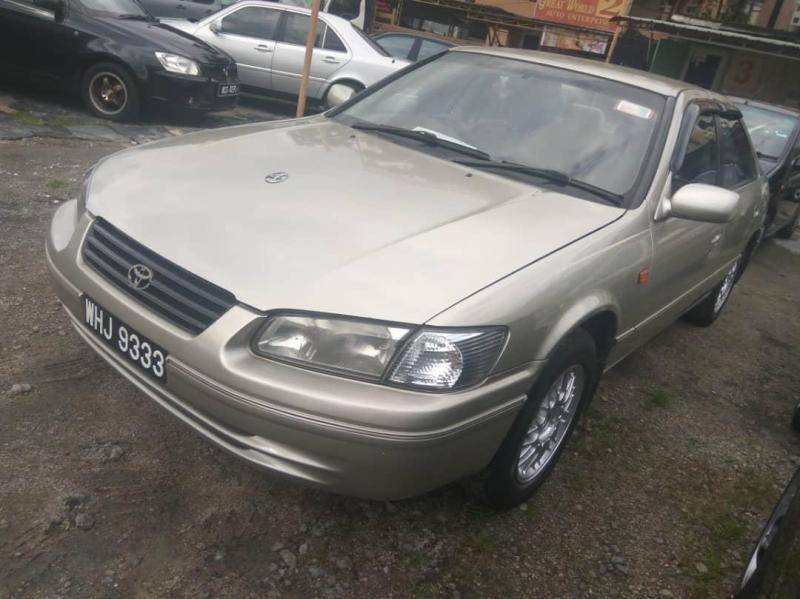 + 4 Photos
2000 Toyota Camry 2.0E
185,000 KM, Petrol, Pasir Mas
Registration Year

0

Make Year

2000

KMs Driven

185,000 KM

Fuel Type

Petrol

Transmission

automatic

Owner

Owner

City

Pasir Mas

Variant

2.0E
Check More Details
No Foto
2006 Toyota Vios 1.5 E
233,880 KM, Petrol, Johor Bahru
Registration Year

2006

Make Year

2006

KMs Driven

233,880 KM

Fuel Type

Petrol

Transmission

cvt

First hand

First hand

City

Johor Bahru

Variant

1.5 E

Colors

grey
Check More Details
No Foto
2013 Honda City 1.5L E
161,000 KM, Petrol, Jelutong
Registration Year

2014

Make Year

2013

KMs Driven

161,000 KM

Fuel Type

Petrol

Transmission

cvt

First hand

First hand

City

Jelutong

Variant

1.5L E

Colors

grey
Check More Details