Audi teases the first look of the 2023 Le Mans racing car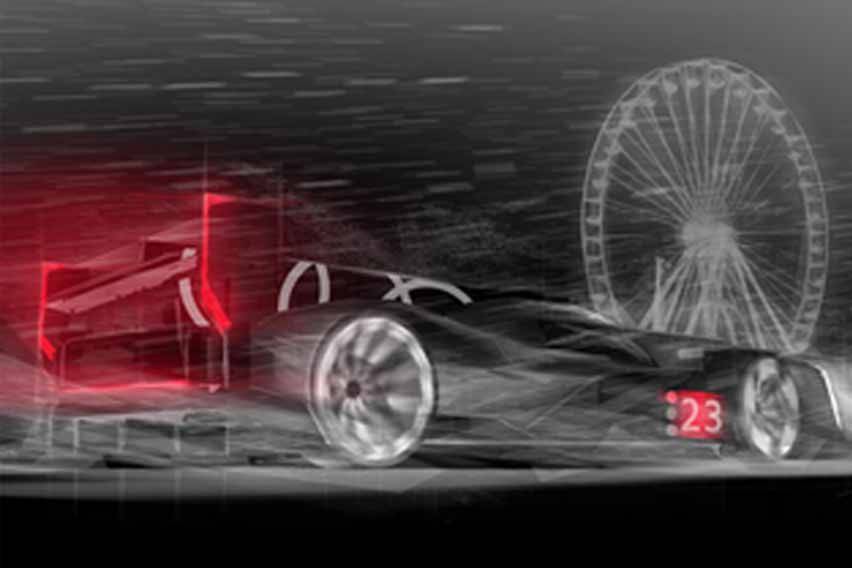 KUALA LUMPUR: The German auto giant Audi is not a new name in the 24 Hours of Le Mans as it has completed the Circuit de la Sarthe a number of times and has recorded its victory thirteen times. While the company left endurance racing in 2016 to focus on Formula E, sometime back it announced its comeback for the upcoming 2023 season. And for that, it is developing the racing car in association with the fellow Volkswagen Group firm Porsche, that will also compete in the race. The new racer will be the successor to the successful Audi R18.
Both the teams will enter the new LMDh (Le Mans Daytona hybrid) regulations. The LMDh is a new category for sports prototypes in which competitors can develop their own powertrains, using a hybrid system and one of four control chassis partners (Dallara, Ligier, Multimatic, and Oreca). In line with that, the two companies will use the same platform to develop their respective sports prototypes, but their cars will be distinctly different specifically in exterior design which is still under development, says Audi. 
On the Audi-Porsche partnership, Julius Seebach, Audi Sports MD commented, "A great strength of the Volkswagen Group is the collaboration of the brands in the development of road cars." 
Set to mark its return to the World Endurance Championship after five years, Audi recently provided the first glimpse of its hybrid Le Mans car and confirmed that it has 'largely completed' its concept work. The company has chosen the chassis partner and has also selected the powertrain concept. 
"Together with our colleagues from Audi design, we are currently designing the look which will excite our fans. Our goal is for the first prototype to be on its wheels early next year and to complete its roll-out in the first quarter," said Andreas Roos, head of Audi's factory motorsport efforts.
Before representing Audi in the Le Mans race in June 2023, the hybrid sports car will make its world premiere at the Daytona 24 Hours event in January 2023.
Also read: 2021 Auto Shanghai: Audi reveals the China-limited A7L sedan
You might also be interested in
Latest Audi Cars Videos on Zigwheels