Bentley plans to go all-electric by 2030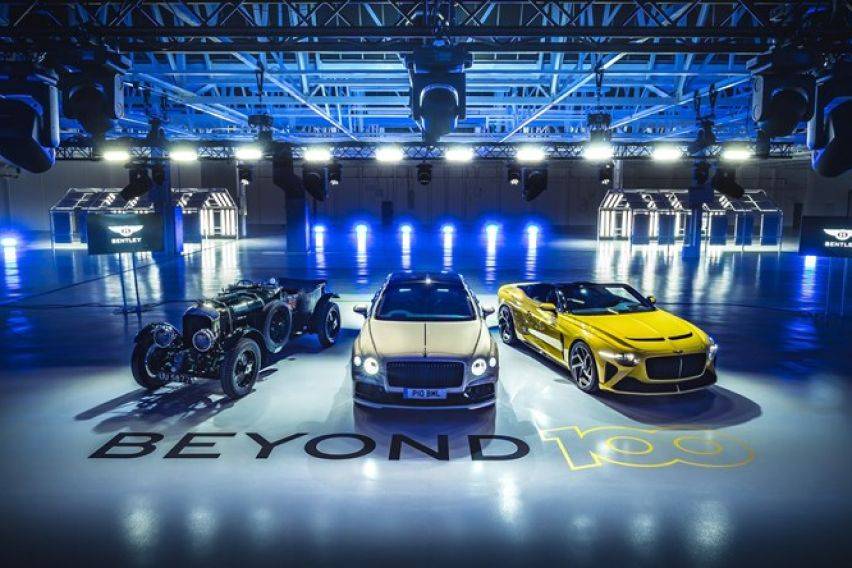 KUALA LUMPUR: These days, plenty of carmakers are gradually replacing internal combustion engines with electric motors, and Bentley is one of those. The British automaker that has been creating luxury vehicles for more than 100 years, with a portfolio of superpowered W12 and V8 engines, now commits a fully electric range by the year 2030.
In a recent virtual event outlining the roadmap of the 100-year-old brand, the Chairman and CEO Adrian Hallmark stated that "We are not only working on one electric car but a full family of electric cars. The future of Bentley will be fully electric." As soon as 2030, Bentley will no longer offer any internal-combustion engine, including those fitted in plug-in-hybrid models.
The automaker further explains that it has planned to offer a hybrid powertrain version of each model by 2023, it will then roll out its first fully-electric car in 2025 and as soon as 2026 comes, it will be selling only PHEVs (plug-in hybrids), and pure EVs. By the end of this decade, Bentley plans to put a complete stop on building internal combustion engines by replacing them with electric motors and batteries. "By 2030, no more combustion engines," Hallmark says. "This is a profound change for the industry and we want to lead that change," he added.
At the event, the Volkswagen-owned Bentley also confirmed that next year it will be launching two new PHEVs, both powered by V6 plug-in engines that made its debut with the Bentayga last year. Out of the two upcoming models, one will be a refreshed Bentayga with an increased electric-only driving range, and the second one could be the Flying Spur sedan.
The sister brands of the Volkswagen Group, Porsche and Audi, are currently developing a new architecture, dubbed as PPE (Premium Platform Electric), which is expected to be the basis for the company's initial EV models.
Bentley also aims to become an "end-to-end carbon neutral car brand by 2030". Currently, the company's Crewe factory is already carbon neutral certified with a water recycling system in the paint shop and more than 30,000 solar panels. It further commits to become plastic neutral in the next five years by removing plastic from the environment in an equivalent amount as it creates.
Also read: Volkswagen Group may put Bentley under Audi's control
You might also be interested in