Kawasaki recalls Ninja H2 SX SS in the USA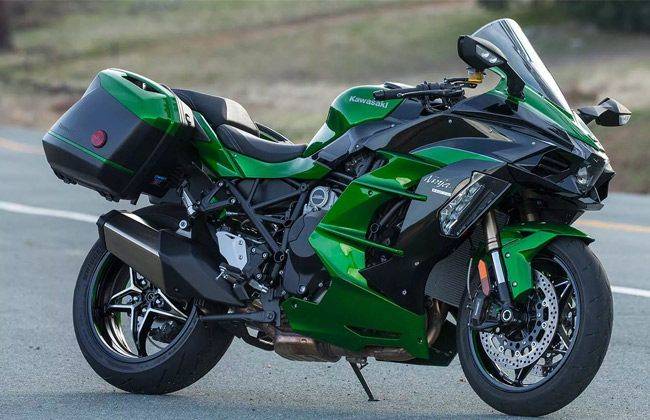 KUALA LUMPUR: It was only a while back when Kawasaki launched the 2019 Ninja H2 range. And now we hear that the motorbike manufacturer has issued a recall notice for the H2 SX SS trim. Though the recall is only limited to the United States, however, Kawasaki dealers in many countries are inviting customers of the concerned bike for a quick check-up.
In the USA, a recall notice has been sent to the owners all 385 Ninja H2 SX SS sold until now along with the five bikes fitted with the optional kit. The issue has been inspected in the centre stand that is offered as a standard fitting in the SX SE variant and comes in the optional kit for base model, SX.
Why did Kawasaki recall the Ninja H2 SX SS?
The bike has been recalled after a few instances of the sudden dropping of the centre stand were reported first in Japan, followed by the USA. This sudden dropping can be hazardous while riding and could lead to the rider losing balance or even crashing in some cases.
As per the National Highway Traffic Safety Administration, the reason for this sudden drop is the mounting pin moving out of its intended position. It is the spring tension that holds the stand in the place which results the centre stand getting unlocked, thus causing the sudden drop.
Kawasaki soon recognised the issue and it was concluded that improper welding is the culprit behind the whole issue. Now, as a part of its correction process, the company is recalling all the H2 SX SE and H2 SX units fitted with the concerned centre stand. Kawasaki would be correcting the issue by replacing the life-side mounting bracket of the stand.
Kawasaki sells Ninja H2 and H2R in Malaysia and no reports of centre stand malfunctioning has been recorded here yet. However, if you are an owner of one of this bikes and are witnessing any sort of problem, we'd recommend you to take it to the nearest dealership.
You might also be interested in
Explore Kawasaki Ninja H2
Latest Kawasaki Ninja H2 Bikes Videos on Zigwheels