Kawasaki Z 400 SE ABS - Features explained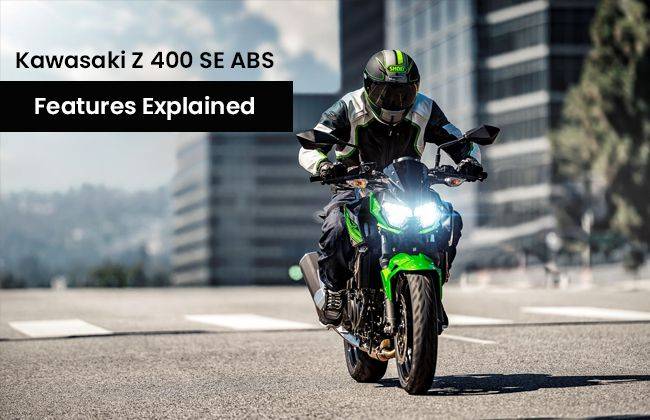 Are you planning to buy a 400cc motorcycle that's affordable and at the same time easy to maintain and fun to ride? Well, to be frank, there aren't a whole lot of options to look for in the Malaysian market. This particular area or category largely remained untouched until Kawasaki Malaysia launched the Z 400 SE along with the Z250 ABS in April 2019. The motorcycle quickly grabbed nationwide attention not only because of its RM 28,755 price tag but also its feature-rich specs sheet. The Kawasaki Z 400 SE ABS is, without a doubt, a great value-for-money package. And here are a few of its top features that we consider standout.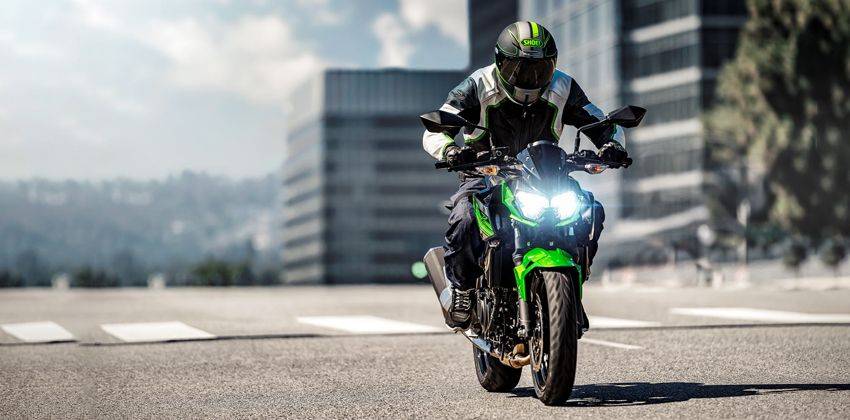 The engine
One of the prime features that make the Z 400 SE such a capable motorcycle is its powerplant. It is a 399cc, eight-valve, liquid-cooled, DOHC, parallel-twin engine that is claimed to offer significantly improved performance, as the mill is optimized for a super naked package. It produces a max power of 45 PS at 10,000 rpm along with a peak torque of 38 Nm at 8,000 rpm. The power is sent to the wheels via a smooth 6-speed transmission with chain drive and assist and slipper clutch. The new downdraft intake accompanied by a large airbox incorporated in the engine works behind the scene and ensures the rider enjoys maximum fuel efficiency and performance.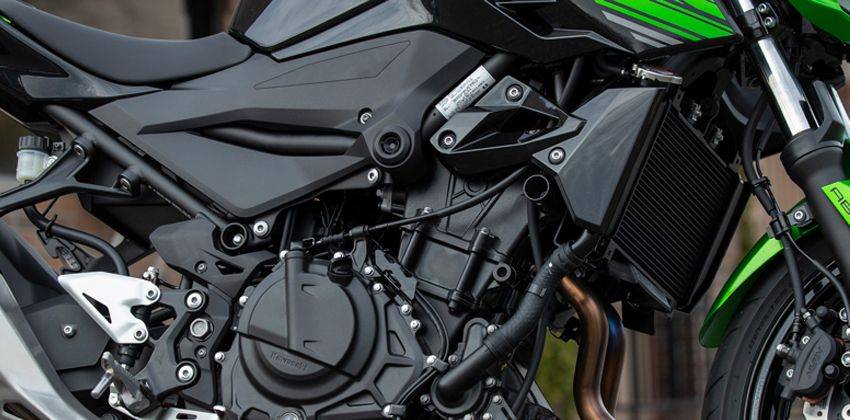 The Z 400 SE mill offers sufficient power that allows the rider to cruise at 100-120 kmph without any stress. Contributing to its crisp performance is the way the power is delivered on this bike, it is not abrupt and instant like in the Z650 naked. Here things are much calmer and linear. This attribute makes riding the Z400 SE at low speeds in city traffic so much easier. Also, the cooling system with minimum external piping is pretty commendable. It gets the job done brilliantly and makes sure that the engine temperature is in check. Also, since the mill is designed from scratch, its layout is optimized for efficiency, size, and weight. Numerous weight reduction techniques keep its weight to the minimum, despite its high-performance figure.
Ride quality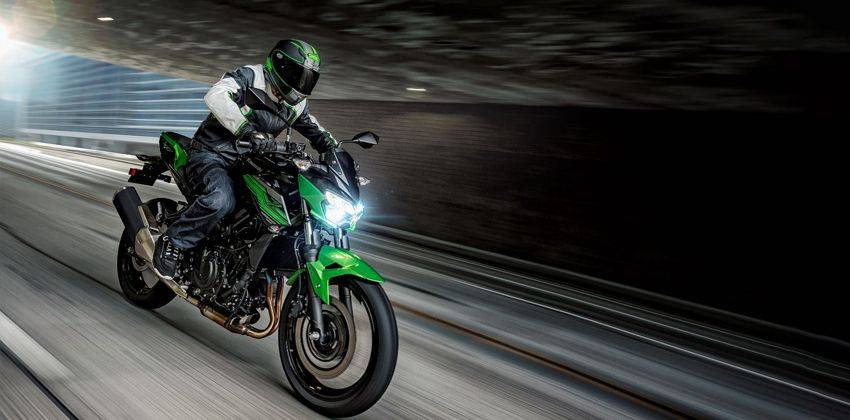 Excellent ride quality is one of the top features a rider expects from a super naked like the Kawasaki Z range. And that's exactly what this motorcycle offers. However, numerous factors contribute to Z 400 SEs good ride quality. Firstly, it gets quite a wide seat, so there is just enough space for the rider to move around. Also, it's pretty comfortable and is ideal for active control facilitating sporty and dynamic riding. As mentioned, a rider can easily do 100-150 km stretch without taking a break. Besides, its lightweight also facilitates manoeuvring and leads to easy handling.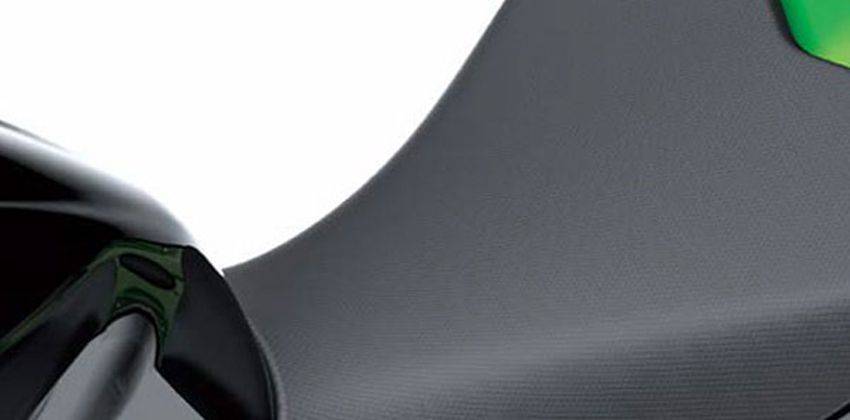 Then we have the more rigid suspension. It is positioned somewhere in the middle, i.e., it is neither too hard nor too soft. Undulations and potholes are dealt nicely with but kindly don't expect it to soak up those big speed breakers.
LED headlight and a multi-functional display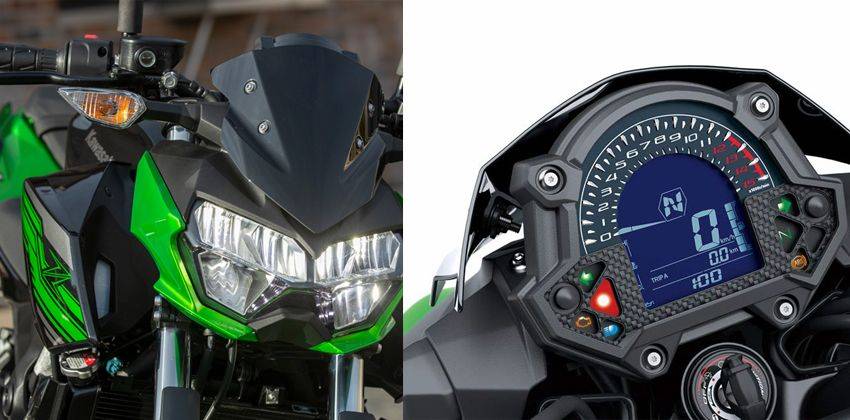 In addition to Z 400 SEs sharp looks, it benefits from LED lighting on the headlight. And we are a fan of this powerful setup. Along with imparting an aggressive look, it performs brilliantly as well. These setup has a fantastic throw and lights up a dark path pretty well. It comes in handy when you are touring at early morning hours or night. Here we'll also like to mention its compact but highly informative multi-functional instrument cluster. It's the same unit seen in the Z650 ABS and offers an LCD screen. It has an easy-to-read layout and a gear position indicator at the centre.
Braking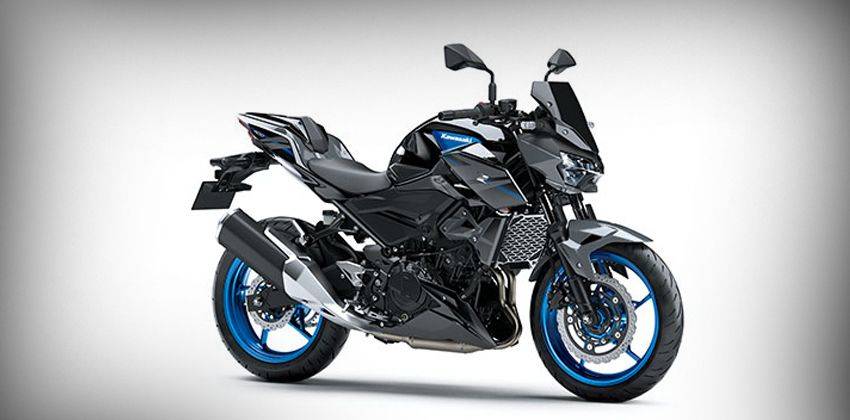 We have mentioned that the Z 400 SE is a lightweight bike, and it works as an advantage when it comes to ride quality. Stopping a motorcycle this light yet powerful would require an efficient set of brakes, and that's precisely what Kawasaki has provided. The Z 400 SE comes with semi-floating disc brakes at both the ends that provide sure stopping power. The master cylinder of the new rigid front brake eliminates idle stroke, while the carefully picked brake hose material and dimensions contribute to brake touch. If you look carefully at the Kawasaki Z 400 SE specs, it features the ABS unit from Nissin - most lightweight and compact.
This is all that we love about the all-new 2019 Kawasaki Z 400 SE ABS. Do tell us in the comment section about the things/features you like about this latest Kawasaki super naked.
You might also be interested in