5 Games to play while social distancing to keep your adrenaline rush high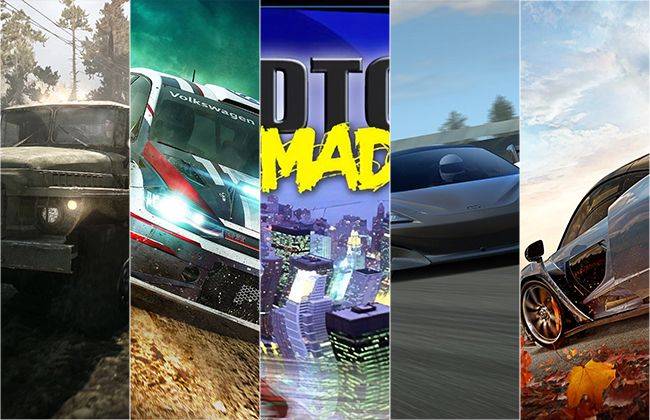 Social distancing is one particular thing that most of us are trying to master. While there is so-called 'Netflix & Chill' for a number of individuals, there are a few who love to be behind the wheels. At this time, it is possible only virtually and for such enthusiasts, here are 5 games to play amidst the fight against the novel Coronavirus
1) Forza Horizon 4

From scenic beauties to 450 exotic cars, this game offers you the best of both worlds. You can either enjoy this game alone or pair up with ranked teams. With one of the largest Horizon car roasters yet, it offers a range of customization to the players. Not only engines, wheels, and transmission, you can also opt for drift suspension modulations.
Platform: PC and Xbox
2) Real Racing 3:
This option is for mobile game lovers from Electronic Arts. With realistic graphics and intense racing experience, the game has every bit to give you a thrilling experience. With more than 250 cars to choose and more than 40 circuits, it will be an enjoyable ride to cover each within the Movement Control Orders.
Platform: Android and iOS


3) Mud Runner:
Not a racing fanatic? This game is for off-road lovers. The game offers players to transport wooden logs through unpaved roads in vehicles ranging from cars to utility vehicles. The catch is, the transportation has to be done within limited resources, fuel, and vehicle health.  
Platform: Xbox, PS4 and PC.
4) Dirt Rally 2.0:
Not very fond of tarmac or circuit-based racing? Dirt Rally is among the few options that focus on rally racing. The Dirt Rally 2.0 is official game of FIA World RallyCross Championship. The game offers up to 50 off-road rally cars and more than six real-life locations to race on. To further give realistic experience, the game allows you to tweak vehicle's settings according to the requirement. Not just limited to vehicle modulations, the game also requires you to create your own team of engineers and professionals to work on the race plan. 
Platform: Xbox, PC, and PS4


5) Midtown Madness:
Creating a list of car games and not including Midtown Madness would be an offense. It is one of the iconic games available through which many of us learned the basics of online racing. It does not just allow you to race, it has the Cruise mode which offers a player to explore the city without any rush.

So, this is the list from our end. Which game are you playing during this social distancing? Please let us know in the comment section. 
Latest Cars Videos on Zigwheels