2020 Audi R8 V10 RWD returns as a standard model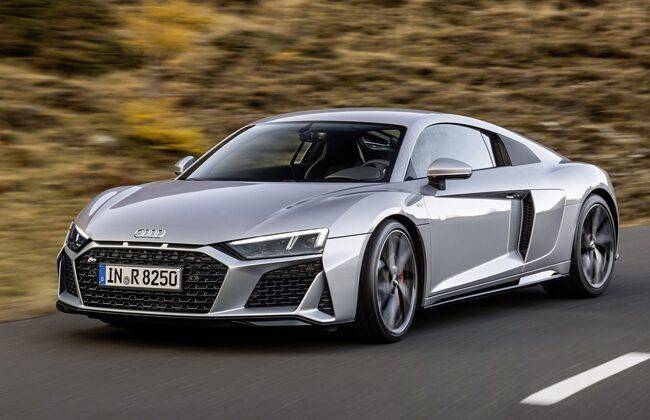 KUALA LUMPUR: Audi has added 2020 R8 V10 RWD into the standard line-up, which was launched as a limited edition in 2017. The new R8 RWD has been released as a permanent model and is available in both the coupe and spyder versions.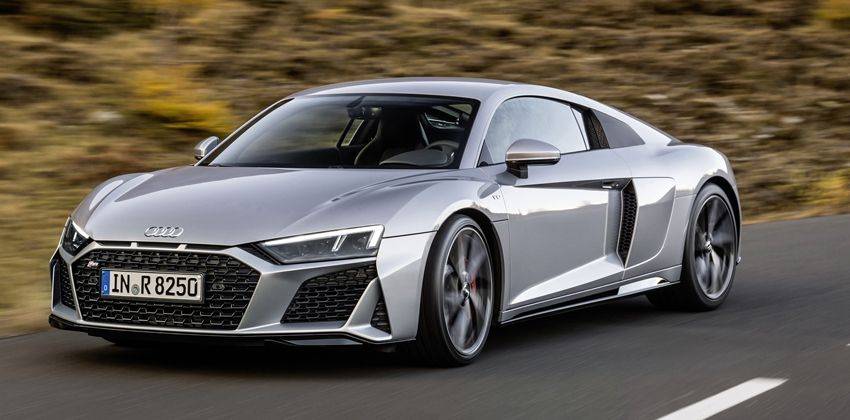 Both of the versions are backed by Audi's 5.2-litre V10 engine that produces a maximum power of 540 PS on operating at 6,500 rpm and a peak torque of 540 Nm. The models come with a mechanical locking type differential gear as well. The engine is paired with an S tronic seven-speed dual-clutch transmission from which the power is sent to the rear wheels of the car.
While the new R8 RWD coupe version weighs 1,595 kg, the spyder RWD weighs 1,695 kg. Both of them are 65 kg and 55 kg lighter than the R8 Quattro model, respectively. Both the forms are expected to achieve the famous sprint of 0-100 kmph in 3.7 and 3.8 seconds, respectively.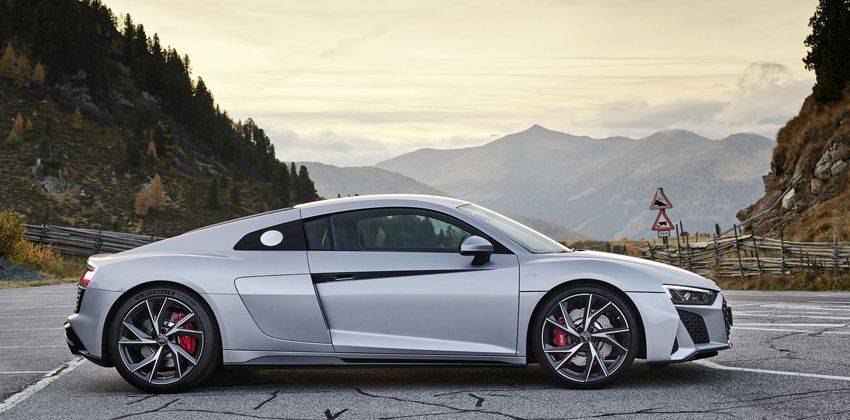 According to reports, Audi has also declared that on activating the sports mode, one would have the 'controlled drifting' mode enabled by the suspension setup and the control system. The power steering would also ensure one to experience an 'intense contact' with the road. Heading towards the built of the tyres and the wheels, the refurbished Audi R8 RWD comes with mixed tyres. While the 19-inch wheels in the front are clubbed with 245/35 tyres, the back ones get larger 20-inch hoops which sit in 295/35 rubbers.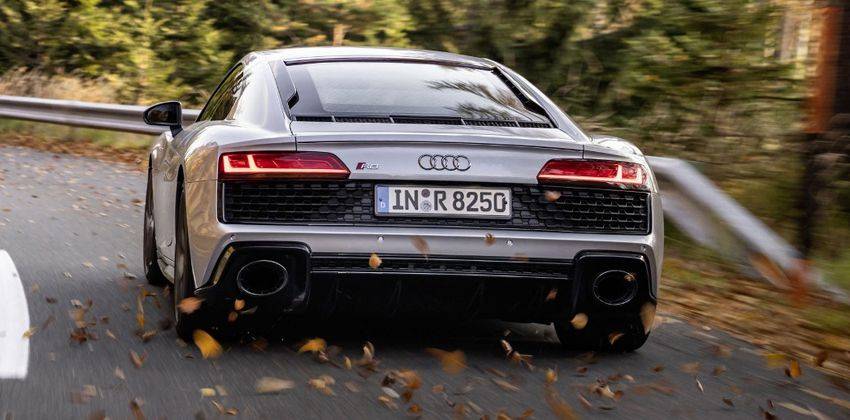 Design-wise, both the R8 RWD versions are pretty much identical to their predecessor, with a slight difference being the addition of a new hue of Kemora Grey to the pallette. Other optional upgrades are also available for the two individual models. For instance, there is a carbon styling package for the coupe RWD and a black styling package for the spyder version. The dash present inside now comes with an 'RWD' logo, which was previously absent in the Quattro model.
The facelifted Audi R8 V10 RWD will be available in the European markets at the starting of 2020. While the coupe comes with a base price of 144,000 euros (RM 659k) in Germany, the spyder will be priced at 157,000 euros (RM718k).
Also Read:- 2019 Audi Q3 - First impression
You might also be interested in