BMW gives a glimpse of 2021 M3 and M4, debut date September 23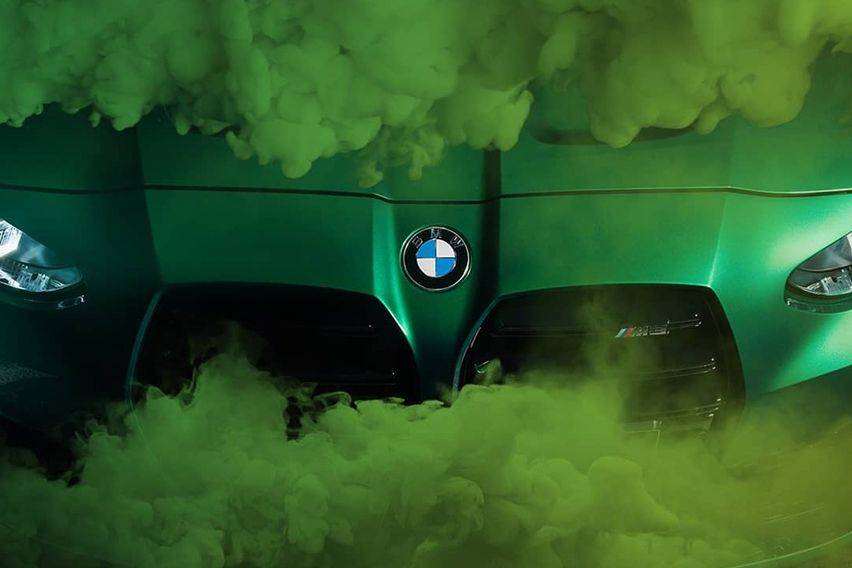 KUALA LUMPUR: BMW M's Instagram page now has a story named 'Discover M3+M4', giving a sneak peek of the upcoming models. Apart from sharing the exterior images, the German automaker also shared a few cabin shots.
The 2021 M3 and the M4 will debut on September 23, along with the M3 Touring, a wagon model. So, this one might be the final teaser before the official unveiling.
Though a green computer-generated smoke dominated all the images (matching the cars exterior colour), we can make out the new BMW performance models highlights, which are mentioned below -
Both the M3 and M4 will wear the brand's controversial 'coffin grille''
Presence of a six-speed manual gearbox on the M3 sedan and M4 coupe. To many, this came as a welcome addition as BMW phased out the said transmission on the M5 sedan
The new M performance models are expected to be available in new exterior tones, and this Isle of Man Green looks pretty amazing
The BMW M4 gets new seats with reworked shoulder bolsters and contrasting piping. An illuminated M4 logo below the fixed headrest looks good
The rear image of the M3 reveals a neat boot lip along with a revised diffuser. And to everyone's surprise, the car gets quad exhaust pipes
BMW has not revealed any specification details about the upcoming models; however, we expect the cars to be powered by the tried and tested 3.0-litre twin-turbo in-line six mill making 473 hp. In the upgraded Competition model, the same engine will generate 503 hp of power. Note, the Competition model will only be available with an automatic gearbox.
Also Read: Get ready for a 600 km range EV form BMW
You might also be interested in
Latest BMW M4 Coupe Cars Videos on Zigwheels