Market Value or Agreed Value? Which insurance plan to choose?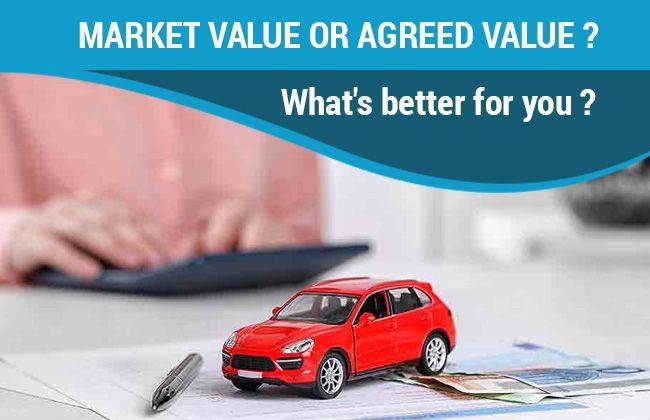 Mishaps never come with a warning, do they? And so, we keep us and our loved ones secured with insurance policies for those moments. Our vehicles are no less than our companions either, aren't they? They certainly are and deserve to be taken care of. With the new year approaching many of you must be planning to renew your vehicle insurance soon. Different insurance companies will lure you with exciting plans as well but you should make a wise decision and choose the right plan for your vehicle.
A comprehensive insurance plan which also covers theft, fire, repairs and much more along with accidents will be a better choice. But the question still looms whether to cover the vehicle with Market Value or Agreed Value. Here, in this write-up, we will make you familiar with both the values and which provides with you what. Read on to know all about them.
Market Value
First of all, the General Insurance Association of Malaysia (PIAM) provides with the market value of the vehicles. Now let's understand what market value actually means. Market value does not have to do anything with what you may get by selling the vehicle to a particular buyer. With the passage of time, the market prices go down and the amount you may get keeps decreasing too.
To understand it in much simpler words, say you purchase an insurance plan for your Perodua Myvi from 2016 which covers your vehicle with a market value of RM 28,000. Fast forward 6 months and your vehicle get stolen. The market value of your car was decided to be RM 28,000, however, in the present scenario, its market value has gone down to RM 24,000. Hence, you will be compensated by RM 24,000 only.
Should you go for Market Value?
Generally, older vehicles are good to be covered under market value. Although, keep in mind that the actual amount you will be compensated with if you make a claim might be significantly lower than what it would be mentioned in the policy. But it should be somewhere equal to what you will need to pay to get the same vehicle in similar condition in the market.
However, if you have not completely repaid the loan of your vehicle when you make a claim, you might end up in trouble. The amount you will be compensated with will not be enough to repay the remaining loan. Also, getting a replacement vehicle will become difficult as well. There is also an issue of "under-insuring" where you might agree on a market value which is lesser than the actual market value of your vehicle while purchasing a policy. If you go on and make a claim in the future you will be presented with a significantly lesser amount.
Agreed Value
Agreed value is a fixed amount on which you and the insurance company agree upon while purchasing a new or renewing an older insurance policy of your vehicle. If a claim is made by you in the future, the insurance company will be liable to compensate you with the fixed amount you both agreed upon without any questions asked.
Should you go for Agreed Value?
Although this option costs a little more than the market value policies, however, this is the option you should opt. This will not only enable you to get your vehicle replaced with a similar one but will also include the costs of any modifications or alteration you have done on your vehicle. This is beneficial as market value policies do not cover any other costs than the cost of the vehicle itself.
The possibilities of over-insuring or under-insuring your vehicle will also be close to none and any claim disputes will not be faced either. This is because you and the insuring company would have already agreed upon a particular amount. Thus, as we mentioned earlier, the agreed amount will be paid by the insuring company without any questions asked in case you make a claim.
You might also be interested in
Latest Cars Videos on Zigwheels