2021 Hyundai Ioniq 5 EV teased again ahead of debut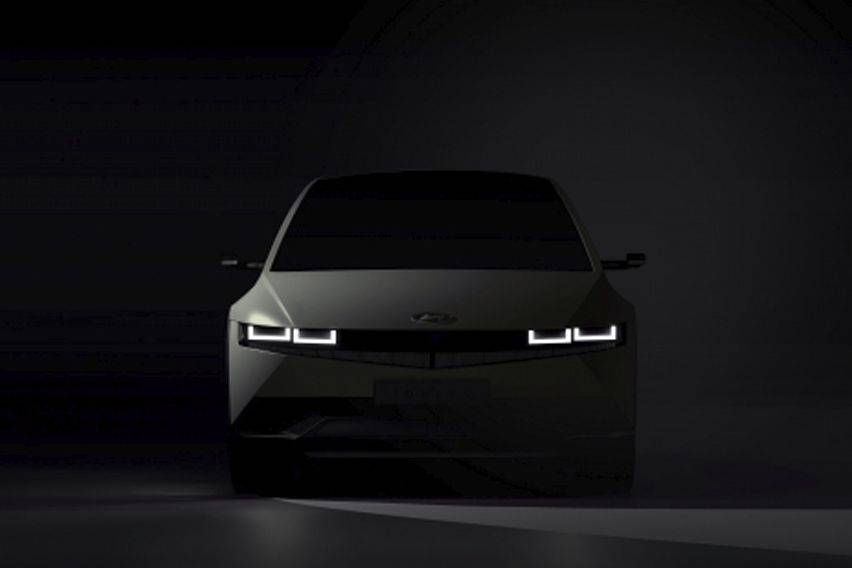 KUALA LUMPUR: Back in December, Hyundai released a teaser video of its upcoming Ioniq 5 electric car, and now after a month, the Korean automaker again created a buzz by previewing the model in a trio of teaser images. The new pictures of the 2022 Hyundai Ioniq 5 EV confirm that it will closely mirror the awesome 45 concept car revealed in 2019. Along with that, Hyundai shared a few more details about the design and ability of the electric car. 
IONIQ 5 will be the first vehicle to be based on the Electric-Global Modular Platform (E-GMP), which is an innovative system made exclusively for next-generation BEVs, touted as a new era of clean mobility for the company.
The shadowy images revealed the distinctive design of the crossover, featuring pixel-inspired squared-off LED headlights in the front and straight-up blocky pixels tail lights at the rear. Also, visible in the teasers are a fully enclosed grille and digital side mirrors. Hyundai also said that  this is the brand's first model to feature a clamshell hood spanning the car's entire width, "reducing the appearance of panel gaps and creating a clean and high-tech overall look."
One of the three images showcased a close-up of the aero-optimized wheel on which the EV will be running. Further echoing the Parametric Pixel design, the wheel measures 20-inch in size, the largest rims ever fitted to a Hyundai electric vehicle. 
"IONIQ 5 presents an all-new customer experience through innovative EV design that is evocative of the icon that established Hyundai's design DNA," said SangYup Lee, Senior Vice President and Head of Hyundai Global Design Center. "Beginning with IONIQ 5, our dedicated BEV lineup brand will redefine the relationship between people and their cars, establishing a new standard against which all BEV design experiences will be measured."
The upcoming Ioniq 5 will also have the capability to serve as a generator. According to Hyundai, it will be able to provide up to 3.5 KW of V2L-supplied power for operating various appliances like an oven, a sound system, and a treadmill.
More information about the EV will be coming next month when it will make a debut in a virtual world premiere event.
Also read: Hyundai Palisade bookings open in Indonesia; Malaysia next?
You might also be interested in
Latest Hyundai Cars Videos on Zigwheels