Volkswagen "Win the Icon" contest launched on Instagram; Chance to win a Beetle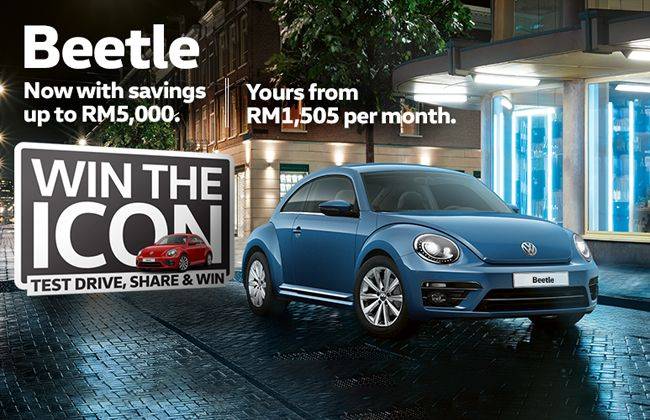 The VW "Win the Icon" contest will be available for every resident of Malaysia who has a valid driver's licence. Those who want to be a part of this final contest and want to win a Beetle will have to follow four simple steps to get themselves featured. The very first among them is to take a test drive in any VW models at any of the carmaker's authorised dealership.
Once the first step is completed, the competitors will have to follow the next step, which includes the recording of a one-minute video regarding your experience of driving a VW and uploading the same on your Instagram account. The most important part is while uploading the video, you will have to use the caption - "My #BetterExperiencedThanExplained story is…" but don't forget to follow the @VolkswagenMalaysia tag on your IG.
Precisely, the contest is all about the level of creativity of the video, and the winner is the one who has presented his experience in the best way via their own recorded video on Instagram.
Notably, this contest allows only one final winner who can grab a Beetle 1.2 TSI, speaking of which participants can upload more than one video through the period. The one lucky winner will be announced in December 2019. The interested ones can also check more details on the official website.
Also Read: Volkswagen Beetle to go all-electric with an e-Up mill
Explore Volkswagen Beetle
You might also be interested in
Latest Volkswagen Beetle Cars Videos on Zigwheels