Volkswagen recalls 12,732 vehicles over a transmission issue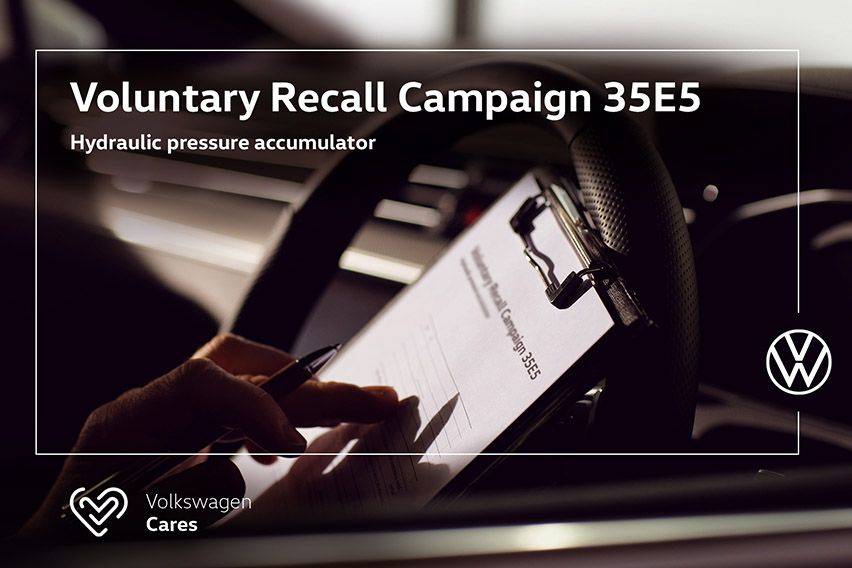 KUALA LUMPUR: Volkswagen Passenger Cars Malaysia has recently issued a voluntary recall notice for 12,732 vehicles manufactured between 2011 and 2015. 
The list of affected models includes Beetle, Cross Touran, Jetta, Golf (Mk6 and Mk7), Passat (B7), Polo (6R), Passat CC, and Scirocco. The automaker has clearly stated that Volkswagen models produced after 2016 are not affected by this.
The issue which triggered the recall is the hydraulic pressure accumulator within the 7-speed dual-clutch transmission caused by a production deviation. The failure of the component may lead to pressure loss, interrupting power transmission between the engine, and gearbox. 
Through a nationwide rectification campaign, the company will contact all the concerned owners over mail. The customers are also advised to visit Volkswagen's official website to check whether their vehicle comes under the recall or not.
If a customer found its vehicle number on the list, he/she can contact any authorised Volkswagen service centre to book an appointment for vehicle inspection and replacement of parts if needed. In this context, VPCM ensures that the customers will not face any trouble; the whole process is effectively streamlined, including the parts' availability. All labour and replacement parts for this service will be free of cost for the customers.
Moreover, they will receive a free VCP (Volkswagen Care Plus) membership card as a token of appreciation. VCP is an exclusive program of the Volkswagen Cares initiative that is valid for owners whose vehicles are 5 years and older. The privileges available to the members include three 20% service discount vouchers, free 2 years roadside assistance, and 24-hour on-site battery support.
Erik Winter, the Managing Director of VPCM, expressed his regret for the inconvenience caused to the owners. "As a responsible car manufacturer, customer confidence and peace of mind is of utmost importance to us, and we hope that our owners understand that this campaign is necessary to ensure their continued confidence in the performance of their vehicles."
"While we have identified the number of vehicles involved in this recall, it is possible that not all the vehicles will require parts replacement. This is a significant exercise for us, and we would like to ensure that all these vehicles are inspected. This campaign is part of our Volkswagen Cares initiative, and we are committed to a high level of customer safety, service and satisfaction," he added. 
For further information, customers can call Volkswagen customer care at 1800-18-8947.
Also read: Volkswagen offers 5-star treatment with 5-star service check nationwide
Explore Volkswagen Beetle
You might also be interested in
Latest Volkswagen Beetle Cars Videos on Zigwheels