2021 Hyundai i30 teaser images depict a refreshing fascia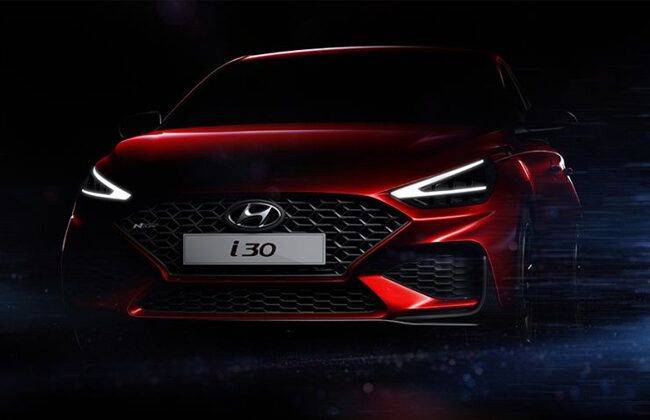 KUALA LUMPUR: Once again, the South Korean manufacturer became the talk of the town with teaser images giving a sneak peek of the new 2021 Hyundai i30. After the teaser images broke out for next-gen Hyundai i20, this is another one from the Hyundai fresh lineage. Much ahead of its debut in the Geneva Motor Show in March, the first glance of Hyundai i30 is powerful. The revived V-shaped LED Daytime Running Lights (DRL's) caught all our attention. Ruling out the conventional design, the DRL's are interspersed with sharply designed headlights and are no longer integrated into the bumper.
Talking about the official teaser images, this N line performance model portrays a sporty look, with an overhauled bumper design. With larger air intakes and wider grille openings, the face of the car has received a significant makeover. Upgraded angular mesh on the grille is giving a dynamic character to the car's front fascia. Designed compactly, the Hyundai i30 version is likely to fall under the hot hatch clan.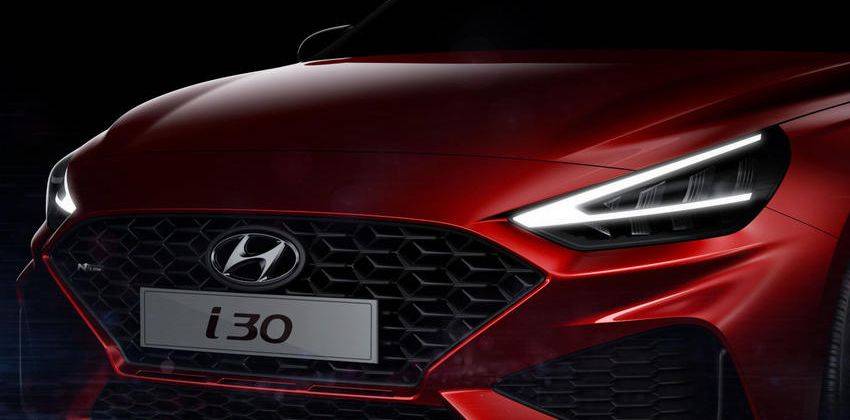 Rear images of the car have not been released, but going by the press release, a revised rear bumper will also be featured in Hyundai i30. Alloy wheel designs with 3 options of 16-17-18 inches are also on the cards. Inside of the car is also tweaked to create a more impactful interior, the most distinguished being the 10.25 inch fully digital infotainment display. The most ubiquitous features like Apple CarPlay, Android Auto and wireless charging are safely assumed to be featured.
Although there is no official news on the powertrain front, we expect Hyundai to incorporate mild-hybrid systems for lower gas emissions. It will be interesting to see if Hyundai fulfils its long thought consideration of a dual-clutch automatic transmission. Before its full showcase in the Geneva Motor Show to be held next month, we assume Hyundai to release more teaser images for updates on other features.
Other than the hatchback, fastback and wagon, models under the N line grade are also expected to be revamped with a sporty, shaper and compact look.
Also Read: Hyundai to reveal the world's first Active Noise Control soon
You might also be interested in
Latest Hyundai Cars Videos on Zigwheels