2021 Mercedes-Benz S-Class interior attains the next level of modern luxury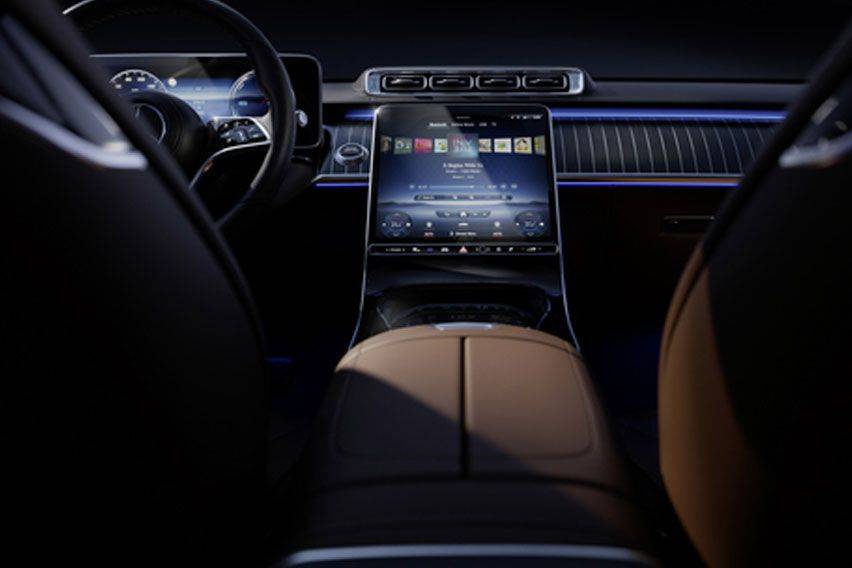 KUALA LUMPUR: Mercedes-Benz is pinning a lot of hopes on the upcoming S-Class while gradually revealing its significant upgrades one after another. Till now, we know that the all-new S-Class will have the second-gen MBUX infotainment system, augmented reality heads-up display, frontal airbags for rear passengers, and a plug-in hybrid version offering a longer driving range. 
And, recently we caught a glimpse of the detailed interior of the flagship sedan boasting luxury and well-being features. Dubbed as a "third place", a refuge between home and workplace, the new S-Class has been designed to pamper the driver and occupants.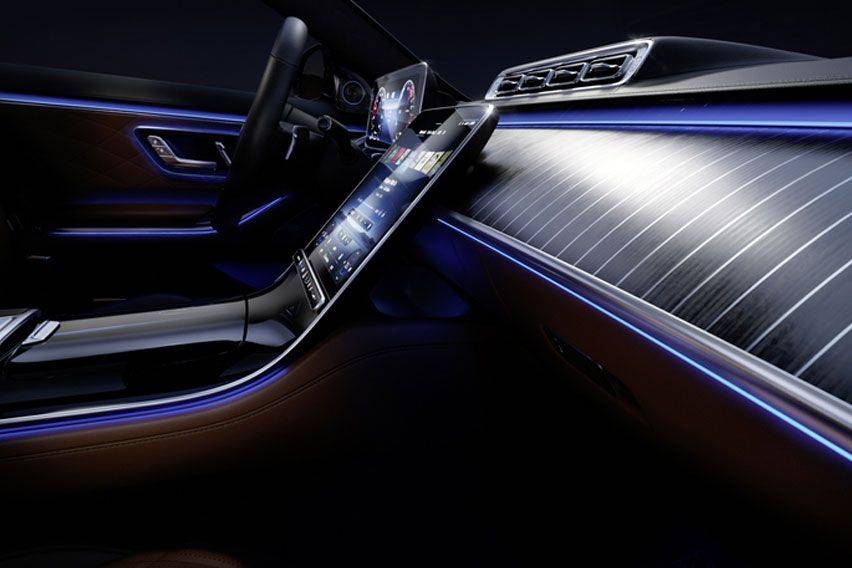 One of the most appealing features to look inside the 2021 S-Class is the new ambient lighting. It uses fibre optics made of a transparent material coating the door panels and floorboards; each fibre optic fixture comprises 250 LED lights. The primary colors of the light are red, green, and blue. Mercedes says the new ambient lighting fixtures create a single continuous line of light throughout the vehicle.
The said system not only looks good, but it is functional too. Like, the visual alerts through the car's driver-assist systems can be conveyed via a red light animation.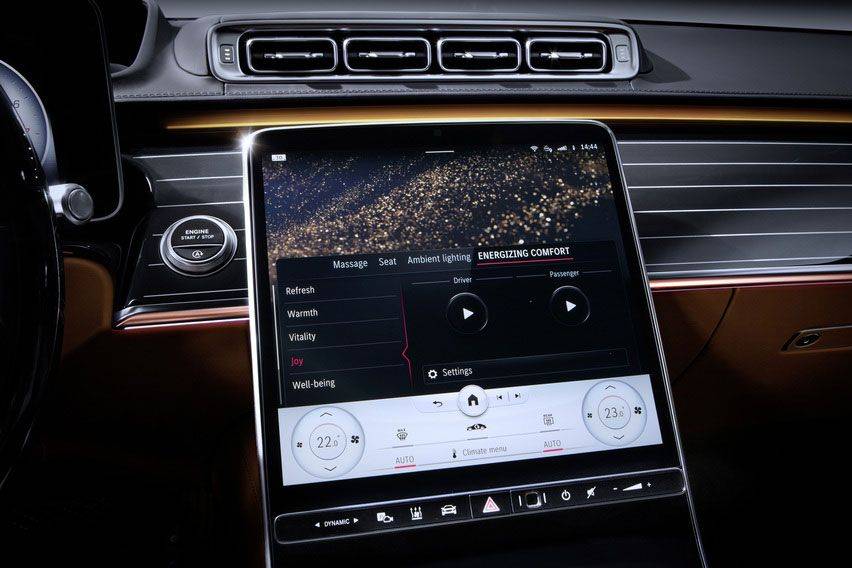 Coming to the touchscreens, the customers can have the new S-class with up to five screens, which according to the automaker, are 10 times brighter than the outgoing generation and can be adjusted through "Hey Mercedes" voice commands. These includes:
A standard 12.8-inch central, tilted OLED display 
A standard 12.3-inch digital gauge cluster
Two 11.6-inch screens on each seatback with rear-seat entertainment package
A 7.0-inch MBUX infotainment tablet for the rear passengers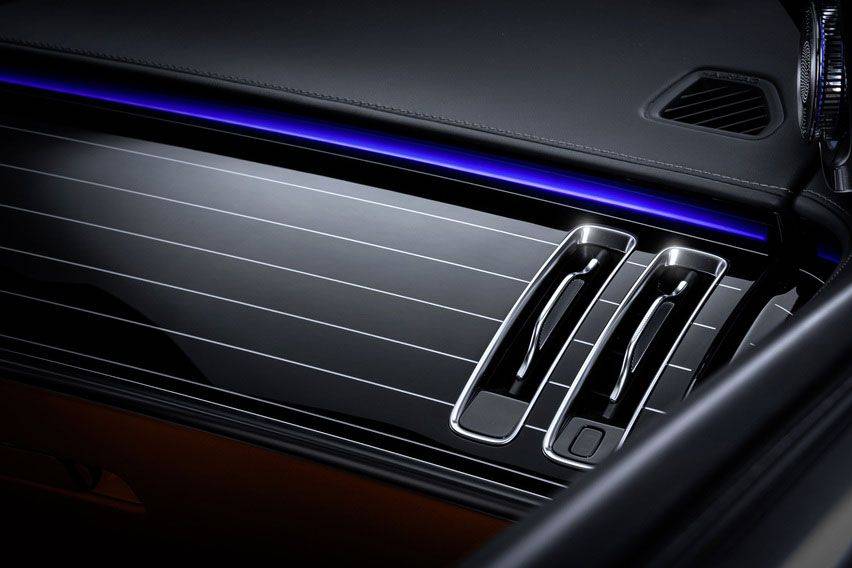 2021 Mercedes-Benz S-Class also features Mercedes Energizing Comfort and Energizing Coach systems, providing various programs depending on the driver's needs. For instance, the highly stressed occupants can choose a program that promotes relaxation, adjusting aspects like the seat massaging feature. The ambient lighting system also works in unison with the Energizing Comfort Control.
There are numerous other improvements like an Energizing Air Control, rear pillow neck warmer, automatic seat adjustment, near-ear loudspeakers in the front seats, and powerful filtering system.
The 2021 Mercedes-Benz S-class will be fully revealed on September 2. It is expected to arrive in the US showrooms sometime in 2021, starting at around $95,000 (RM 398,414). 
Also read: Mercedes teases its first lifestyle van
You might also be interested in
Explore Mercedes Benz S-Class Saloon
Latest Mercedes Benz S-Class Saloon Cars Videos on Zigwheels