Meet the one-off Ferrari Omologata, a re-bodied 812 Superfast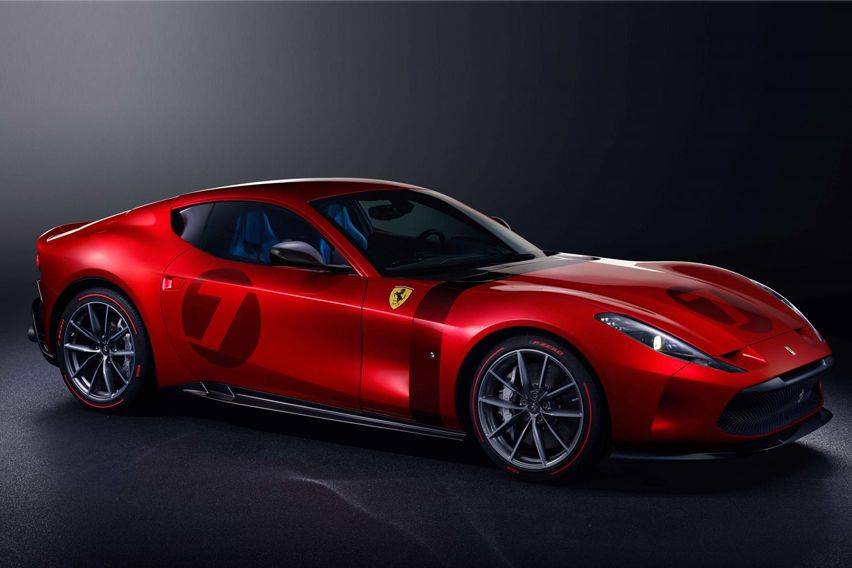 KUALA LUMPUR: The amazing car you see above is a custom one-off Ferrari for a discerning European customer. Called the Ferrari Omologate, it is based on the 812 Superfast and took the company two years to build. The two cars share a hand-full of visual similarities, including the windscreen design and hand lamp cluster. Apart from that, the Omologata features all-new styling elements that seem to be a mix of racing heritage, sci-fi, and modern architecture.
As per Ferrari, the Omologata is the 10th V12 one-off that's been delivered since the 2019 P540 Superfast Aperta. Also, the automaker said that building this one-off was like an exercise in a way of "exploiting the proportions of the potent, mid-front layout".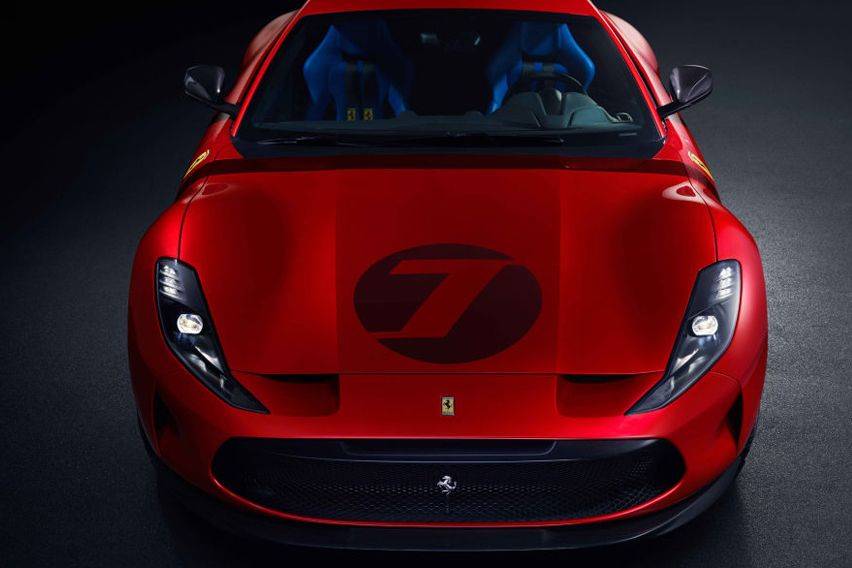 Talking about the Omologata's almost unique design layout, at the front it features an inverted radiator grille, and front-wheel arches bulging over headlamps. The side profile gets completely new bodywork, including the rear haunch, a unique set of wheels, and door handles. The rear gets deep-seated taillamps, quad exhaust finishers, and louvred rear window. Further, adding to the car's powerful and one-off aura is the triple-layer Rosso Magma paint with custom racing liveries.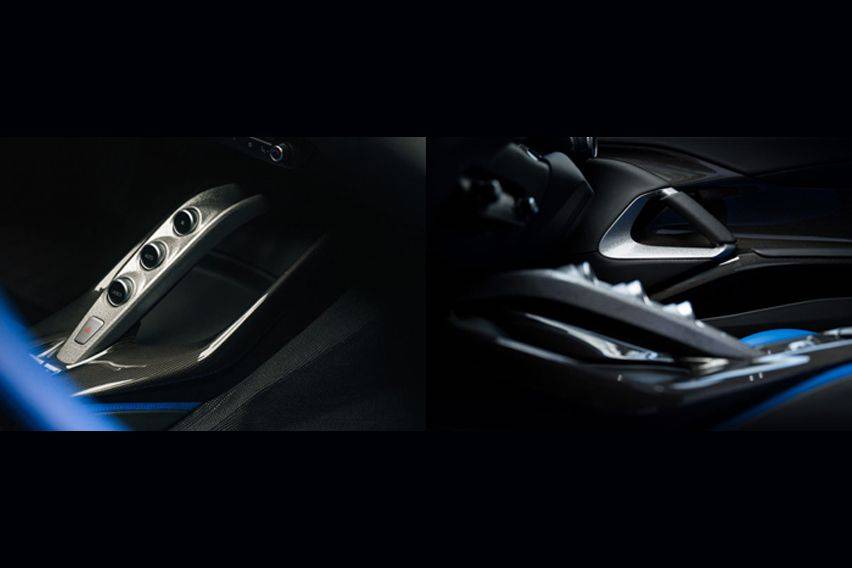 On the inside, the Ferrari Omologata gets a four-point racing harness, blue seats with Jeans Aunde upholstery, and metal trims on the steering and dashboard with a crackled paint effect. A hammered paint effect can be seen on the door handles.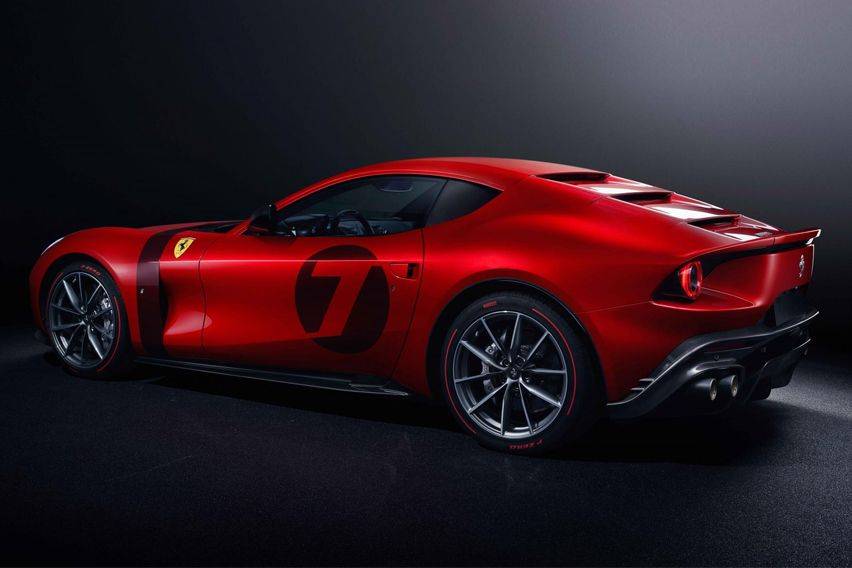 Ferrari said, "The latest offering in Ferrari's line of unique coach built one-off models is a vibrant evocation of the values that define Ferrari in relation to GT racing. A car that is equally at ease on the road as it is hitting the apex on the track in the hands of a true gentleman driver."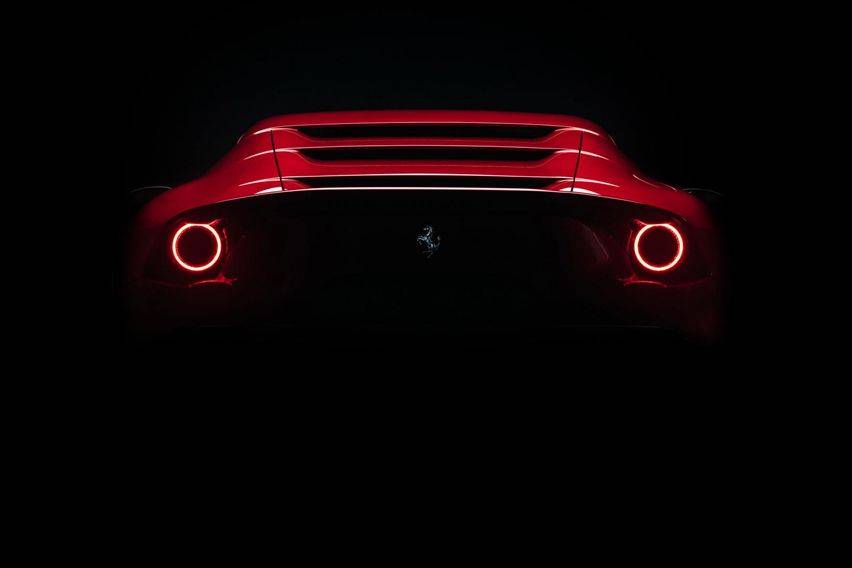 As for the under the hood specification, we aren't sure if Ferrari tweaked the Superfast's front-engine setup in any scenes. The V12 power plant in question concerns a 6.5-litre naturally-aspirated unit making 800 PS and 718 Nm of torque. In the 812 Superfast it features variable geometry intake tracts and a 350 bar direct injection system. Doing the transmission duty is a 7-speed F1 DCT, also present is a four-wheel-drive system. With the said configuration the 812 Superfast covered the 0 to 100 kmph mark in 2.9 seconds and the Omologata is expected to deliver the same performance.
Also Read: Ferrari Portofino M unveiled with more power and a new gearbox
You might also be interested in
Latest Ferrari Cars Videos on Zigwheels