New Toyota GR Hilux could strongly rival the Ford Ranger Raptor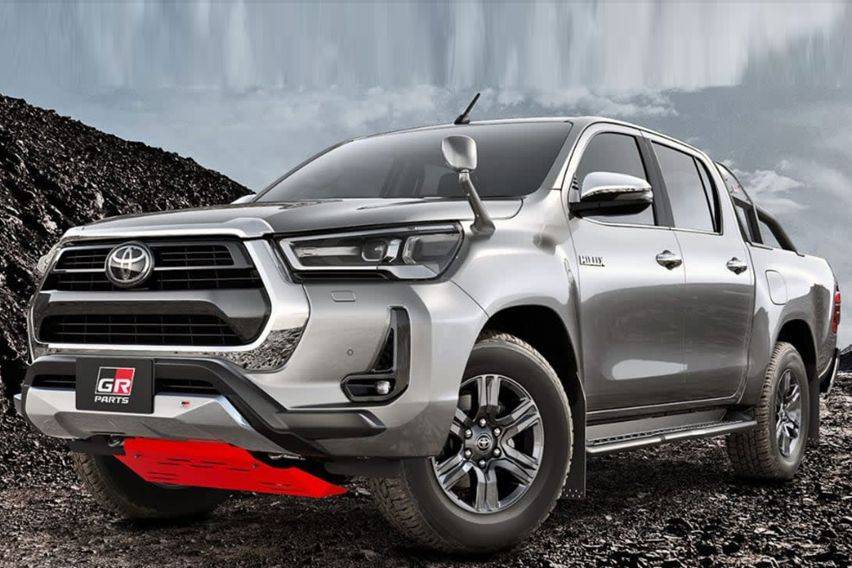 KUALA LUMPUR: Back in 2018, Toyota revealed its intentions to build a hardcore Hilux to rival the segment dominating Ford Ranger Raptor. This led to several reports stating that the automaker is working on the more powerful iteration of its mid-size pickup truck.
Earlier this year, Cars Guide reported the automaker had successfully trademarked the "GR Hilux" nameplate in Australia, and it is expected to hit the market in 2023 when the next-generation Hilux will be introduced. Well, the wait is long. Meanwhile, let's check out its speculated mechanical numbers.
According to the Australian publication, the upcoming GR Hilux is expected to get a new 3.3-litre V6 diesel engine capable of generating a healthy power output of around 268 hp and a massive torque of 650 Nm. The said engine will make its debut with the 2021 Land Cruiser 300 Series. These numbers represent a stark improvement over the Hilux's ongoing 2.8-litre diesel mill that produces 174 horses and 450 Nm of torque. 
In contrast, the Ranger Raptor comes with one engine in three different tunes. For the base trim, the 2.0-litre four-pot turbocharged mill makes 128 hp and 339 Nm. The other one generates 168 hp and 420 Nm, and the final one that houses an added turbo churns out 210 hp and 500 Nm. 
By comparing, we can say that the GR Hilux expected specs really sound impressive, but Ranger Raptor cannot be taken so lightly. As per the new reports, the American automaker will borrow the F-150's 3.0-litre V6 diesel engine for the next Ranger Raptor that generates 255 hp and 600 Nm. 
Moreover, Ford is also working on the upcoming Volkswagen Amarok, so possibilities are also there for a high-performance Amarok R based on the upcoming Ranger Raptor that could pack as much as 295 hp.
How the upcoming GR Hilux will take on the likes of the next Ranger Raptor would be interesting to see. For all the further updates on the two models, stay tuned with us.
You might also be interested in
Latest Toyota Hilux Cars Videos on Zigwheels