Volkswagen teamed up with Wei-Ling Gallery, featuring the Arteon sculptures to be auctioned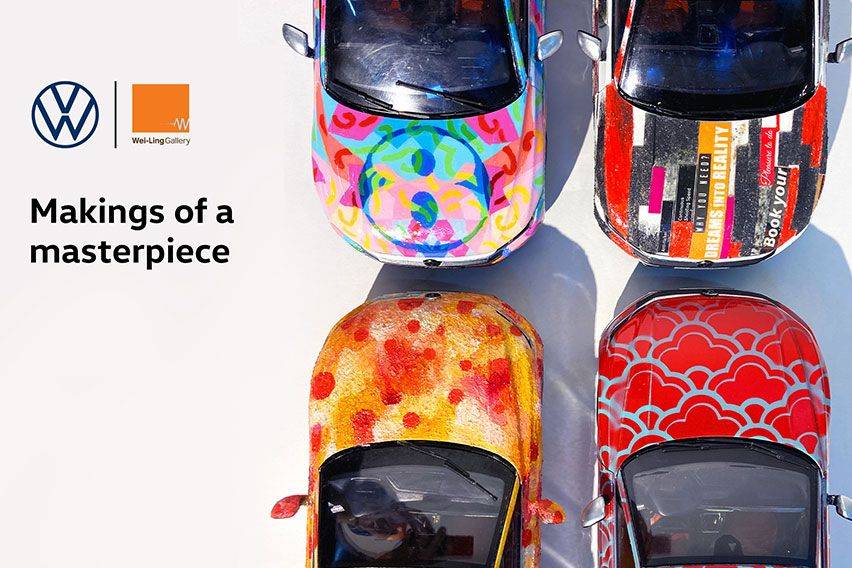 KUALA LUMPUR: After a long wait, Volkswagen Malaysia launched the stunning Arteon in a single variant R-Line last month. Now, along with its standard version, the automaker offers a unique opportunity to collectors and art enthusiasts to own an Arteon transformed by the artists into a unique sculpture.
Also read: Volkswagen Arteon R-Line: First impression
For this, VPCM has recently made a collaboration with an art powerhouse Wei-Ling Gallery to feature the talent of thirteen Malaysian artists who have made the artistic Arteons. These art pieces will be sold through an auction, whose proceedings will be transferred to the Breast Cancer Welfare Association (BCWA).
The Arteon project is an extension of the recent "18@8 Turning Points" exhibition by Wei-Ling Gallery. It explores the artists' pasts through technical, philosophical, and aesthetic approaches in art pieces that reflected this ideology. The Arteon art pieces are bold and directly linked to their original pieces from Turning Points.
A few of the prominent Malaysian artists in this project are Anurendra Jegadeva and Ivan Lam, who recently represented the country at the 58th Venice Art Biennale, as well as Hamidi Hadi, Yau Bee Ling, and Choy Chun Wei.
The interested collectors can view and bid for these 13 Arteon sculptures online at www.arteonartcar.com or in-person at Wei-Ling Contemporary at The Gardens Mall through appointment by calling 03-2282 8323. The bidding will close on October 1, 2020, at 5 pm.
Being Volkswagen's flagship model, the Arteon is a perfect blend of avant-garde design and dynamic handling. It represented a turning point for the company as the first of a new generation of Volkswagen cars that features more evocative design and emotional appeal.
The Arteon R-Line price starts at RM 225,490 (RM 220,043 including 2020 SST exemption), and it comes with 3 years of free maintenance, 5 years unlimited mileage warranty, and 5 years of roadside assistance.
Erik Winter, the Managing Director of VPCM, says, "As a group, Volkswagen continues to promote worldwide support for arts and culture, and we have had collaborations in the past with local talents." He further said, "The Arteon is a masterpiece on wheels, and this message really has been translated in every art piece. The dedication of these artists and the thought process that has gone through transforming the scale models into such amazing pieces of art, each with their own narrative, is nothing short of inspiring."
Founder and Gallery Director Lim Wei-Ling. "It is indeed heartening and encouraging to see that Volkswagen is so supportive of the arts both internationally and on a local level."
Also read: Volkswagen debuts 2021 Golf Variant and Alltrack models
You might also be interested in
Explore Volkswagen Arteon R-Line