2021 Mercedes-Benz S-Class interior fully revealed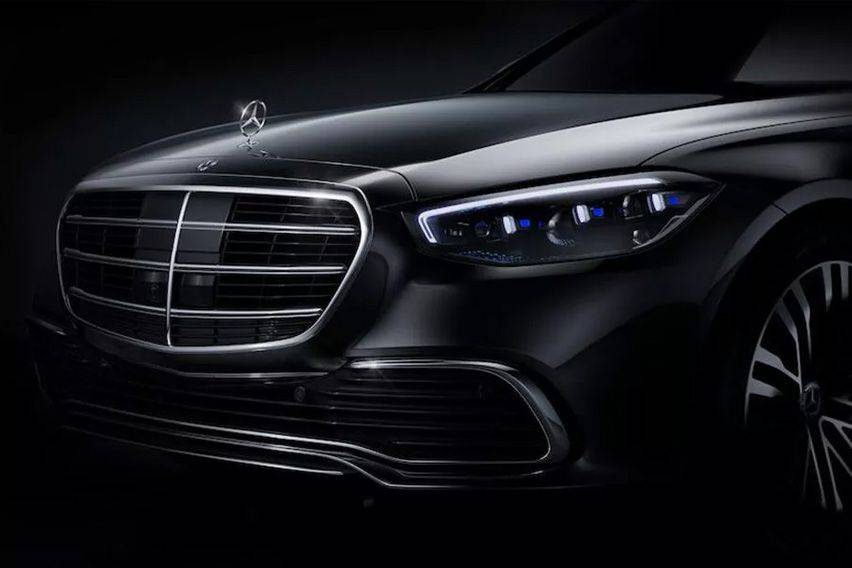 KUALA LUMPUR: In the past few months, Mercedes has previewed the new S-Class interior a couple of times, thus keeping our knowledge about the car limited to a five-screen setup, front airbags for rear passengers, and intricate ambient lighting. Things have now changed, as the three-pointed star company has released 80+ interior images of the upcoming S-Class. And, therefore we can say for sure that the car has a lot more to offer.
The S-Class is one of the most exclusive models in the company's lineup. It is a car that's better to be driven around than to drive yourself so that you can enjoy all that it has to offer. According to the automaker's recent press release, the S-Class interior has lounge characteristics and elegant airiness. The further it said, the car will act as a refuge between home and workplace.
The 2021 S-Class interior is inspired by luxurious yacht elements and will feature many real aluminium inlays and open-pore wood veneers.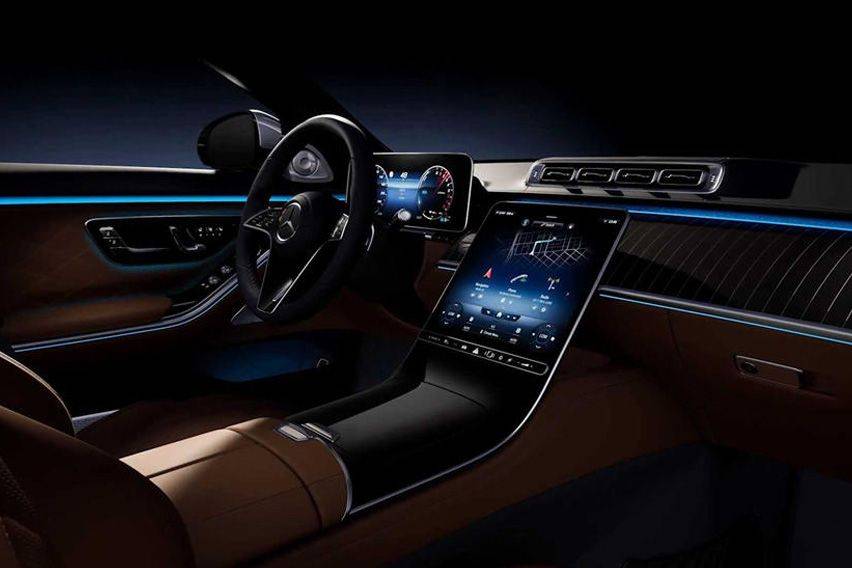 Here are some of the key highlights of 2021 S-Class interior -
The entire interior of the sedan features a minimalist design and offers a practical five-seat configuration
As mentioned above, the 2021 S-Class interior will showcase a very yacht-like, nautical theme. Open-pore veneers and real aluminium inlays will be seen all-around
The vertical side AC vents will help give the dashboard a design completion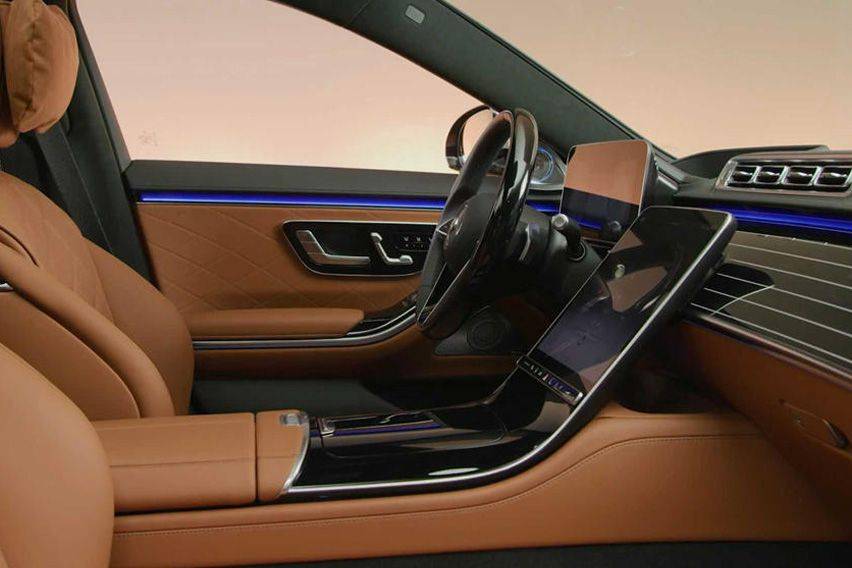 According to the automaker, the car will have a 'lounge-type' ambience
Ruling the dashboard will be a big 12.8-inch centre display with a free-floating placement. Complementing it would be a Burmester sound system
The 'Hey Mercedes' assistant now supports 27 languages and has greater support for hand gestures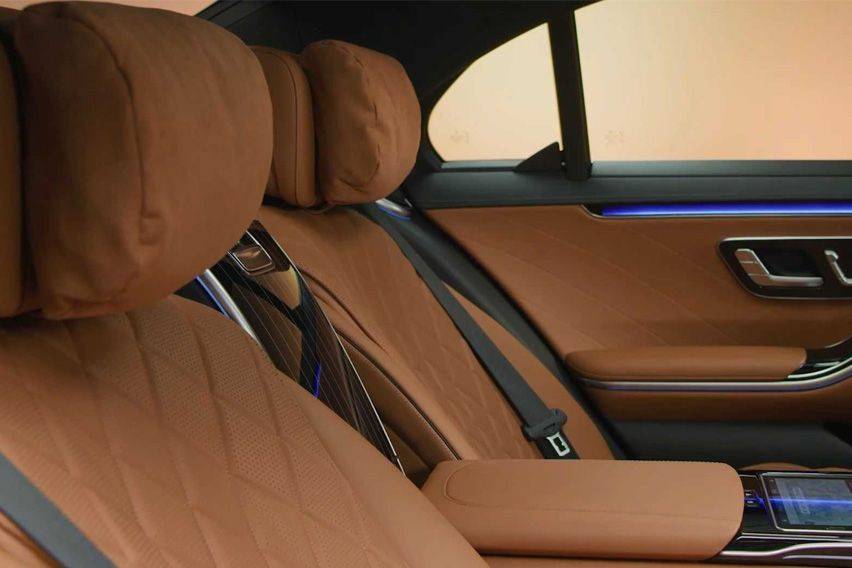 Sitting in the S-Class will not be short of a dream, thanks to its quilted and perforated leather seats. They will also feature a three-dimensional design which is supposed to go with the car 'like a seashell'
The entire dashboard will seamlessly blend with the front trim section, thus creating a single piece effect
There will be two head-up display, with the more advanced one supporting augmented reality for the very first time in a production car's HUD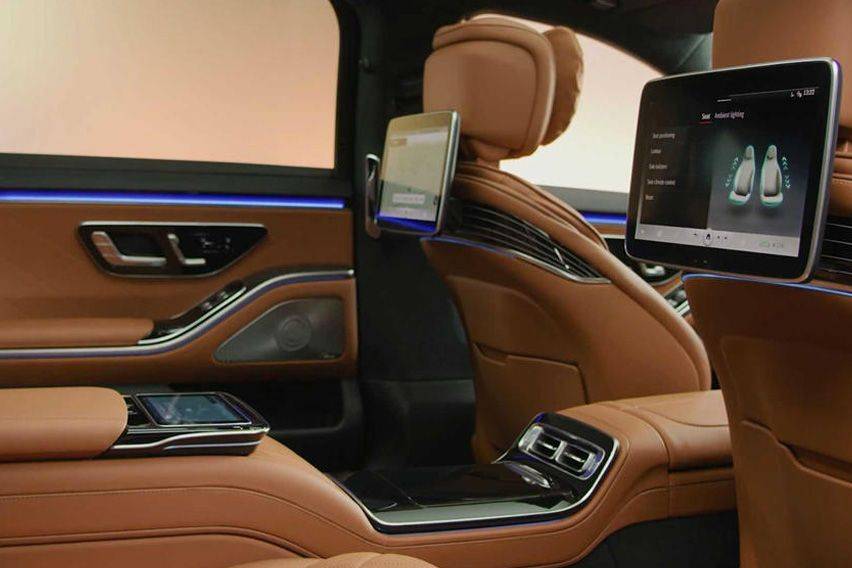 The car also features flowing lines all-over emulating a ship's deck
Though there are very fewer switches, if there are any, they are grouped, like the seat adjustment switches on the driver-side door
That's all on the 2021 Mercedes-Benz S-Class interior, more information about its exterior and powertrain is expected to release soon. So, stay tuned with us for the latest updates on the subject.
You might also be interested in
Explore Mercedes Benz S-Class Saloon
Latest Mercedes Benz S-Class Saloon Cars Videos on Zigwheels