2017 Audi A5 Coupe to feature a sleeker design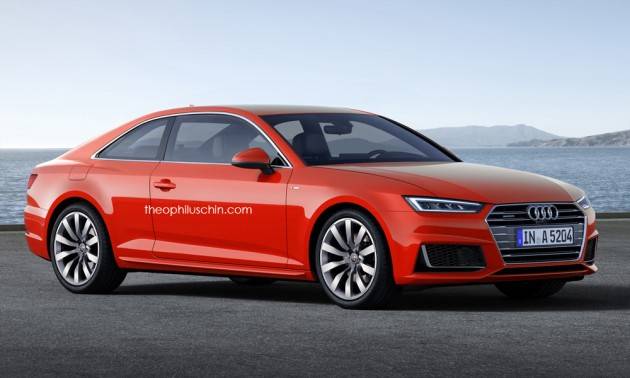 Kuala Lumpur: The web is already filled with rumours of next-gen Audi A5 Coupe. The car which is currently in the production process would be given much attention after the automaker would be finished with A4's introduction. According to Theophilus Chin, an automotive manipulator, it would be 'predictable' and 'boring'. Although no one has managed to grab a look of the car without camouflage but we have got some pictures which are imagined by this independent concept designer. So you can expect the next-gen Audi A5 Coupe to look somewhat like this.
Going by the prototype spotted earlier, the headlights look thicker as compared to the sleeker ones which are envisioned by Theophilus. Much like the Audi Prologue concept which was first seen at the 2014 LA Automotive Show, we can expect that styling to be integrated into 2017 Audi A5. The most noticeable feature of this concept being a thin strip that runs throughout the rear end of the car.
Apart from the Prologue concept, the designer also took some cues from the latest A4 and got rid of the rear two doors, retaining only the front ones. This coupe would also feature the brand's MLB Evo platform that has originally been applied to the 2015 Audi Q7. Its outer body would be made with a mix of ultra-high-strength steel, aluminium and composite products which would help it to weigh 100 kg lighter than its predecessor.
Under the hood, it would be powered by an extremely fuel reliable 2.0-litre TFSI engine which is raised from the B9 Audi A4. This engine would be capable of churning out a maximum power of 190 hp. Apart from this, other power options might also be provided with a 2.0-litre TDI diesel engine and a 3.0-litre V6 diesel engine.
Image courtesy: Theophiluschin.com
You might also be interested in
Explore Audi A5
Audi A5
RM 350,900 - RM 377,900

EMI starts : RM 3,646