Meet the Audi Q5 hybrid, the clean and green car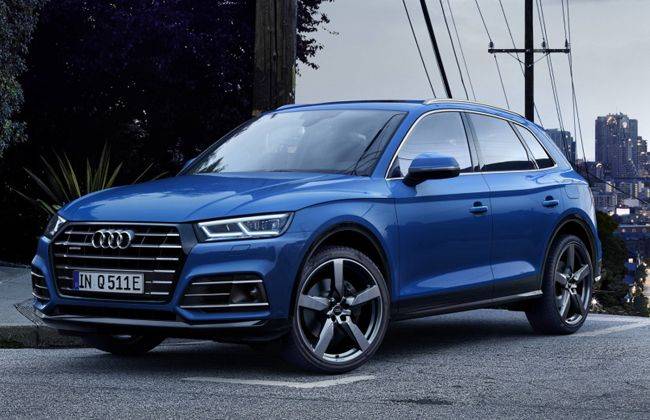 KUALA LUMPUR: Green is the future, and there is no doubt in that, also the same is true for the automobile market. Automakers are gradually electrifying vehicles in their lineups and many have claimed to 100 percent electrify their offering in the years to come. One such automaker is Audi with its all-new Q5, dubbed as the 55 e TSFI quattro.
For starters, it's a hybrid which means that there is a green mill under its hood. Speaking of which, it sources power from a 2.0-litre turbo mill that generates 252 hp of power and 270 Nm of peak torque. Also, present in this configuration is a permanently excited synchronous motor (PSM) that churns 140 hp and 350 Nm. Thus the combined output stands at 367 hp and 500 Nm.
Time to discuss the performance figures, the car has an all-electric range of 40 km, displays a top-speed of 239 kmph, and a combined fuel economy of up to 47.62 kmpl.
The Q5 offers three driving modes, namely - Hybrid, Battery Hold, and EV. In the former, the system picks between coasting recuperation and freewheeling with the mill, this can recover up to 33.5 hp of power. As for the Battery Hold mode, it holds the battery capacity at its current level. With a regular 220V outlet, the batteries can be fully charged in six hours. The EV mode is the default option, it electrically powers the vehicle until the accelerator is not depressed beyond the perceptible point.
As mentioned, the car features a quattro all-wheel-drive system that remains deactivated when not used. However, it's ready and available throughout.
Included in its feature list are LED headlights, PHEV-specific displays, 18-inch alloy wheels, adjustable rear seat, new grille, additional diffuser, and revised bumper.
Once launched, the car would compete with the likes of BMW X5 Plug-In Hybrid and Porsche Cayenne Hybrid.
Explore Audi Q5
Audi Q5
RM 339,900

EMI starts : RM 3,531
You might also be interested in