2021 Bentley Bentayga Speed revealed with a new look and same W12 engine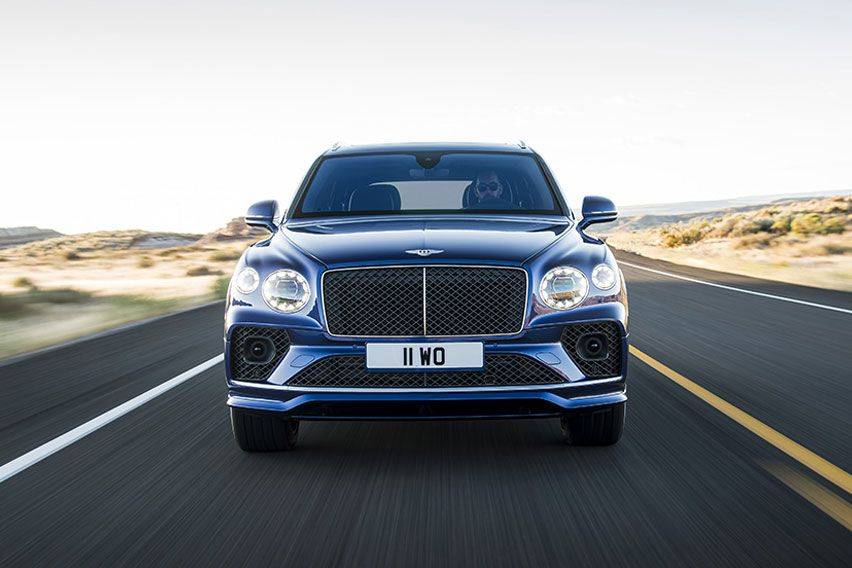 KUALA LUMPUR: Earlier in June, we witnessed the preview of mega-luxury Bentley Bentayga SUV decked up in new style and tech upgrades. And now, Bentley took the wraps off the updated Bentayga Speed, flaunting much-revised interior and exterior as its less powerful sibling, and similar performance as before. 
The high-performance 2021 Bentayga Speed houses the same mighty 6.0-litre twin-turbocharged W12 under the hood that generates 626 horsepower and 900 Nm of torque. This is good enough for the SUV to sprint from 0 to 100 kmph in 3.9-seconds. The top speed is rated at 305 kmph, making it one of the quickest SUVs on the planet. 
For those looking for a more efficient and cleaner way to travel, the W12 mill also features cylinder deactivation technology, allowing one to switch off up to six cylinders.
Stylistic changes of the new Bentayga Speed can be observed in the form of dark-tinted headlights and grille, distinctive front and rear bumpers, body-coloured side skirts, rear wing, and oval tailpipes. The luxury SUV rides on a unique 22-inch wheel design available in two finishes, viz. painted and dark tint, and Speed signature badging that adds more aggressive and squat stance.
At the rear, the exhaust finishers now come with the oval design signifying a W12 drivetrain. Moreover, the dark-tint tail lights complete the Speed exterior signature. There are a total of 88 different exterior shades, including 24 dual-tone options. Bentley also offers the SUV in the Black Specification version replacing all that chrome with plastic or carbon fibre elements. 
Inside, the all-new Bentayga Speed gets a colour split cabin upholstery that merges contrasting coloured hide accents and Alcantara across the seat cushions and backrest centre panels, steering wheel, gear lever, lower knee trim areas, upper pillar trim, and headliner. 
On the technical side, the automaker equips the high-performance Bentagya with an updated driver information and infotainment package. It includes a new 10.9-inch touchscreen with wireless Apple CarPlay, and a fully digital instrument panel offering a large map-and-media view, or a more traditional two-gauge layout. The advance head-up display provides traffic information, street names, and more. Likewise, the embedded navigation is now improved with satellite maps and a 3-D view.
Currently, there is no pricing information for the 2021 Bentayga Speed, but the powerful SUV is likely to be available soon after the standard V8 version hits the showrooms. 
Also read: Bentley Flying Spur comes with a luxury 4-seat configuration
You might also be interested in