Check out the new Lamborghini Urus Graphite Capsule edition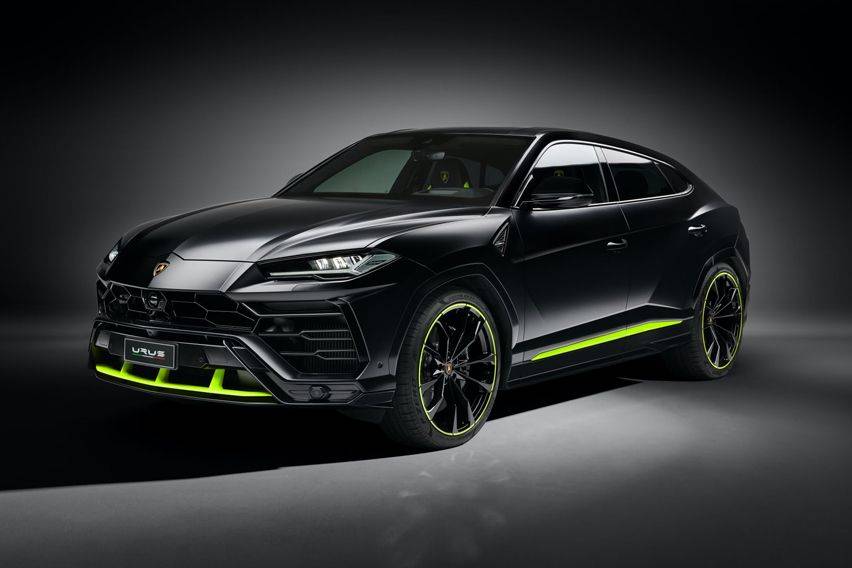 KUALA LUMPUR: The Super SUV Lamborghini Urus is back in headlines once again, and this time it's for a new dose of features and customization with yet another capsule for 2021. Unveiled at the Beijing Auto Show, the 2021 Lamborghini Urus Graphite Capsule gets new colour choices, and exterior and interior styling enhancements over the standard model.
The four new splashing shades available to the latest design package are Nero Noctis (black), Grigio Nimbus (grey), Grigio Keres (shinier grey), and Bianco Monocerus (white). Irrespective of the chosen shade, the SUV's lower parts around the front, rear, and side sills get the matte body-color finishings.
For the accent colour, the customers again have the four options - Verde Scandal (green), Arancio Leonis (orange), Arancio Dryope (slightly red), and Giallo Taurus (yellow). This neon accent color treatment adds a bright contrast to key design elements of the SUV, including front splitter, door inserts, rear spoiler, and 23-inch Taigete wheels that are exclusive to the Graphite Capsule.
Heading inside, the new Graphite Capsule boasts a unique blend of comfort and style options in the form of a customized masterpiece. The restyled options include matte-finish carbon fibre inserts and dark anodized aluminum dashboard and door panel trims. The upholstery features signature hexagonal Q-citura stitching and embroidered logos on the headrests. The option of ventilated Alcantara seats is also available in the package.
Even with the new styling upgrades, the Urus houses the same 4.0-litre twin-turbo V8 engine churning out 650 PS of maximum power and 850 Nm of peak torque. It can hit the 100 kmph mark in just 3.6 seconds and manage a top speed of 305 kmph.
Lamborghini Chairman & CEO Stefano Domenicali explained the design package as, "The new Graphite Capsule endorses the inimitable versatility of the Lamborghini Urus as the original Super SUV: its color and styling are as adaptable and versatile as its presence in every high-performance and lifestyle environment".
"The inherent design of the Lamborghini Urus, with the DNA of our super sports heritage, lends itself to virtually limitless potential for personalizing color and trim. The Urus Graphite Capsule is the latest collection to offer our growing clientele the opportunity to stamp their individuality and way of life on their Lamborghini," he further added.
The Urus Graphite Capsule is now available with the 2021 model year in several markets for $218,009 (RM 909,773).
Also read: Lamborghini Aventador hits 10k production milestone
You might also be interested in