Maserati MC20 makes its China debut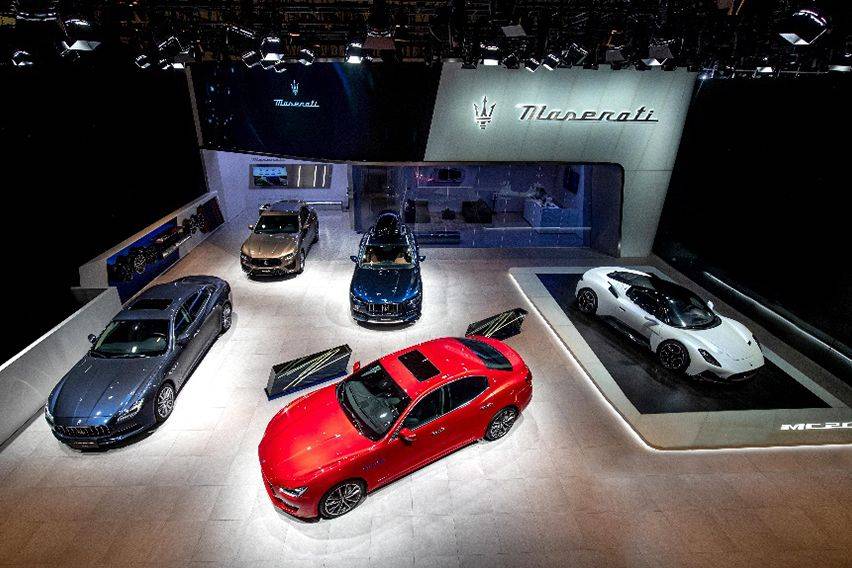 KUALA LUMPUR: At the 2020 Auto China, Maserati's super sports car, the MC20 grabbed all the attention there was with its awe-inspiring presence, elegance, and dynamic body. Maserati is attempting to pave the way into the future with the M20's uniqueness, innovation, and audacity. Joining the MC20 on the stage were automaker's other stunning creations, including the all-new Ghibli Hybrid Fenice Limited Edition, and Quattroporte and Levante PELLETESSUTA™ Limited Editions.
The M20 super sports car is a 100% Modena product, manufactured at the historic Viale Ciro Menotti plant. Powering the beast is a new Nettuno powerplant with MTC (Maserati Twin Combustion) tech. It makes a maximum power of 630 hp and a peak torque of 730 Nm. The V6 engine helps achieve the 100 kmph mark on the speedometer in under 2.9 seconds and delivers a top speed of over 325 kmph. Further, its 2.33 kg/hp of weight/power ratio is the best in the world, thus making the speeding of roads effortless.
To ensure maximum driving fun, Maserati has infused the car with some cutting-edge technologies like - state-of-the-art frameless digital rear-view mirror, and carbon-fiber monocoque and a double-wishbone suspension system with active dampers.
As for its design, the M20 is the perfect blend of luxury and sportiness. The car features a svelte figure that not only looks elegant but is aerodynamic as well. The ergonomic butterfly doors are beautiful to look at and are highly functional as well.
On the inside, the M20 comes equipped with the new Maserati Connect program and the latest Maserati Intelligent Assistant system. The 10.25-inch central touch display allows real-time interconnected infotainment services.
The M20 will be available in six new colour tones, each designed and developed to convey the car's sport character. Included in the list are
Grigio Mistero, Bianco Audace, Nero Enigma, Rosso Vincente, Giallo Genio, and Blu Infinito.
Also, Maserati announced its new electrification strategy, Folgore. It was demonstrated at the Auto China 2020 via the new Ghibli Hybrid, the brand's first-ever hybrid model. This model proved to be a huge success with its orders filling up super quickly.
Demonstrating the automaker's exclusivity, and unique aesthetics were the Fenice Limited Edition being quickly filled up.
The Quattroporte and Levante PELLETESSUTA™ Limited Editions.
That's all on Maserati's Auto China 2020 front, stay tuned for such updates.
Also Read: Maserati teases the new Gran Turismo, to debut in 2021
You might also be interested in
Latest Maserati Ghibli Cars Videos on Zigwheels