Mazda, to shift production of CX-3 from Thailand to Japan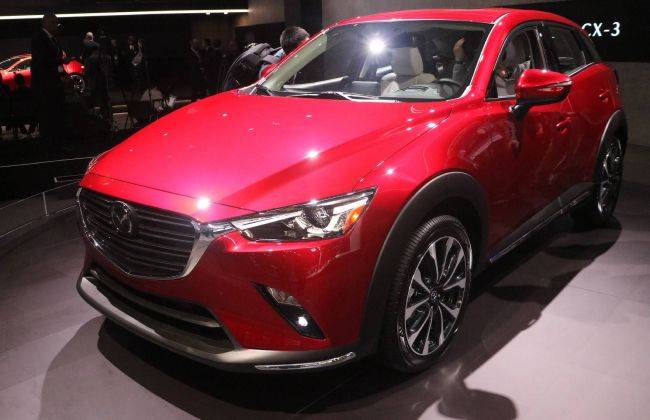 KUALA LUMPUR: Mazda Motor Corp. is all set to shift the production of its CX-3, destined for the Australian market from Thailand to Japan due to forex affecting the profits, according to reports from the Nikkei newspaper.
The automaker might also upgrade their factory in Thailand in the near future with an investment of RM 137.1 Million.
The assembly of the sports utility CX-3 will be moved to Mazda's Yamaguchi factory in southwest Japan this year. Currently, the automaker holds the capacity of producing 135,000 cars annually under its portion of the AAT plant, shared with Ford. The share of CX-3 in the AAT plant is of 25,000 units, of which 14,000 are exported to Australia.
The investment by Mazda for upgrading the Thailands factory is all set to go towards the upgrading of the jig and die tooling system. The jig and die tooling system is currently used for the production of Mazda 2, Mazda 3, Mazda CX-3 and Mazda BT-50 pick-up truck, both for domestic consumption and export, according to Sales president Chanchai Trakarnudomsuk of Mazda, Thailand.
The Japanese company took such drastic steps after citing the adverse impact of a stronger Thai baht of more than 8% against the Australian dollar and of 6% against the USD over the past year. The slowdown of the Thai economy to its slowest economic growth since 2014 has led an adverse impact on the car manufacturer.
Recently, Mazda came with its latest offering for the Thai market, the CX-30. Designed to cater to the need of the millennials and young families, the car aims to reach out to the customers with its pocket-friendly price tag. The car features a 186-hp, 2.5L DOHC 16-valve four-cylinder engine that comes mated with SKYACTIV-Drive4 six-speed automatic transmission.
The plan behind a gradual decrease in production by the Japanese carmaker is significantly lead by the forex, which has dented profits for the company.
Also Read: Mazda CX-8 - What to expect?
You might also be interested in