Porsche Taycan is getting a new variant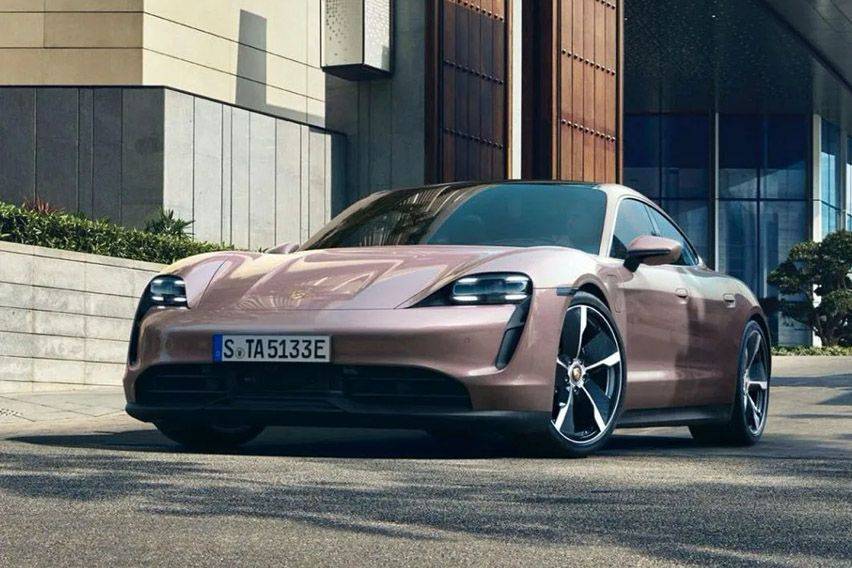 KUALA LUMPUR: Yes, you read it just right. Porsche is in prep to expand the Taycan family. Recently, the automaker posted an image on its social media account that showed rear shadowy profiles of four cars with the tagline 'a new addition to the family'. The cars in the image are clearly Taycan variants, the familiar ones being the Taycan 4S, Taycan Turbo S, and Taycan Turbo. One model that is being called the 'addition' is clearly not the Taycan Cross Turismo that was seen doing testing rounds last year.
So, which new Taycan model is it? Well, we don't know for sure, but it is said to be an entry-level Taycan model that would be more in the budget compared to its siblings. If it is what we think it is, then Porsche has already introduced the said Taycan version in China in June 2020. Up until now, it was limited to the Chinese market, but seeing the new teaser it won't stay that way for long.
What do we know about the entry-level Taycan variant?
As already mentioned, the base Taycan model is only available in the Chinese market. Therefore all our knowledge on the subject is limited to the specific market. The Chinese-spec base Taycan is available in dual battery configurations - a single-deck Performance Battery with 79.2 kWh of gross capacity and a double-deck Performance Battery Plus with 93.4 kWh capacity. While the former is a rear-mounted electric motor pumping 408 PS, the latter offers an all-wheel-drive and generates 476 PS of power.
In terms of performance, the base Taycan touches the 100 kmph mark in 5.4 seconds and has a top speed of 230 kmph.
More details about the new Taycan variant is expected to be revealed soon. So, stay tuned.
Also Read: All-new 992-gen Porsche 911 GT3 Cup racing car unveiled
You might also be interested in