Perodua Myvi vs Proton Iriz – Which one to buy?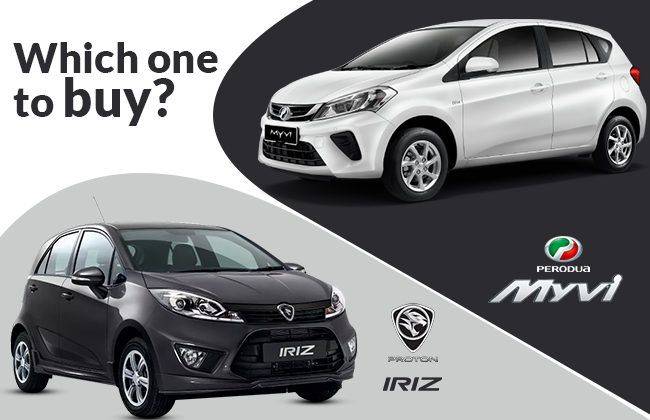 There is a common trend in almost every car market – when it comes to churning volumes, the local players do have an edge over other global OEMs. The reason is very simple to begin with – there is a certain trust and sentiment among customers of a particular market about the local car makers. The Malaysian car market too has a similar story – while it has almost every major car maker marking its presence, a major chunk of volume goes to two major local biggies – Perodua and Proton. While these two car makers don't have a prominent name outside Malaysia, but within this South-East nation, these two names are hard to beat.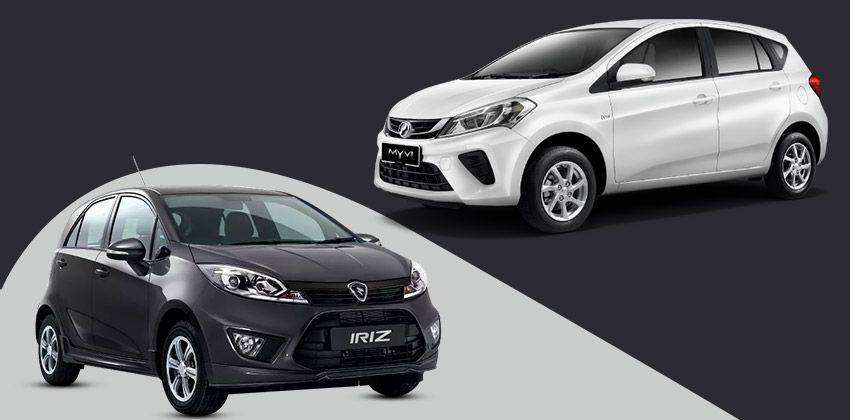 Out of their entire portfolios, the majority of sales are being brought by their hatchback offerings. For Perodua, it is the Myvi, and for Proton, Iriz is it. Both the cars have nearly identical specifications, making them a serious cut-throat pair of competitors, thriving in the rivalry of the game of sales. Also, these cars are not game changers in terms of technologies – yes, they do possess all the modern essentials, but bringing something new to the table is not their fortes. So, what makes them such fierce rivals? Let's find out:-
Exterior design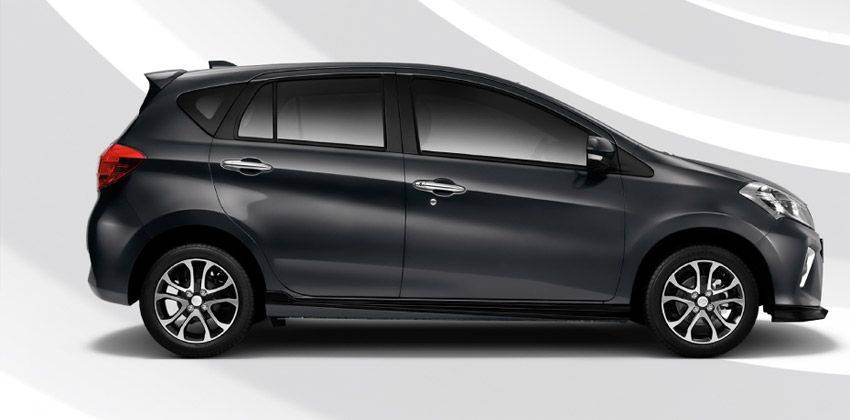 In the day and age of swanky designs, both the Perodua Myvi and Proton Iriz are just like those ignorable children in a classroom with average qualities and traits. This doesn't mean that they look ugly, but then, they don't look outstandingly brilliant either, making them feel just staid and simple. However, both these cars have some design elements which try to make them look sporty despite their basic designs being very simple. Both Myvi and Iriz come with front, side and rear skirting, rear roof spoiler and two tone alloy wheels. However, in comparison, the Iriz has a trendier and more cutesy looks, and the presence of projector headlamps give it an extra edge over Myvi.
Interior layout and features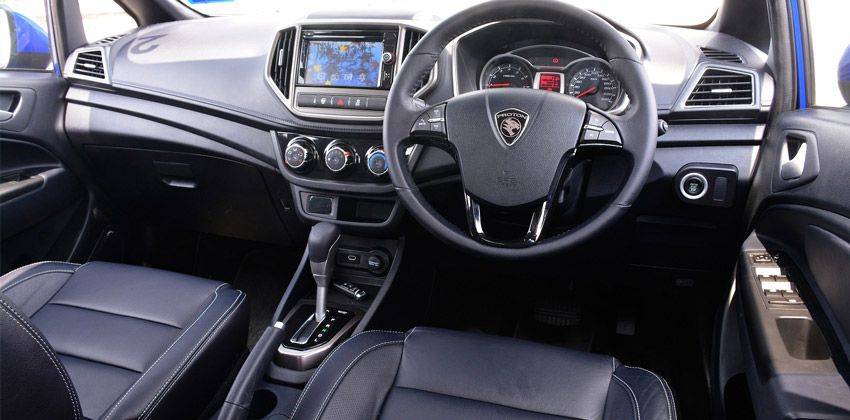 Like on the outside, the interior cabin of both the Myvi as well as Iriz is nothing to write home much about. Both the cars have functional cabin with pleasant and ergonomic interiors, thus making them favorite for small families. However, when compared to Iriz, the interiors of the Myvi feel plusher and more mature, with more flexible seating configurations on offer.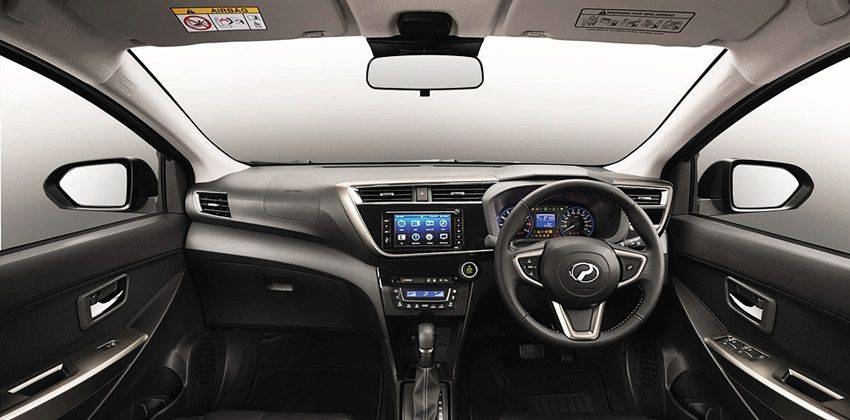 Though, in terms of equipment, both the cars are evenly matched on the inside, with features like push button start, touchscreen infotainment system with reverse camera, navigation and smartphone connectivity, steering mounted audio and Bluetooth controls, semi-leather upholstery, 60:40 rear split seats and auto climate control.
Engine and performance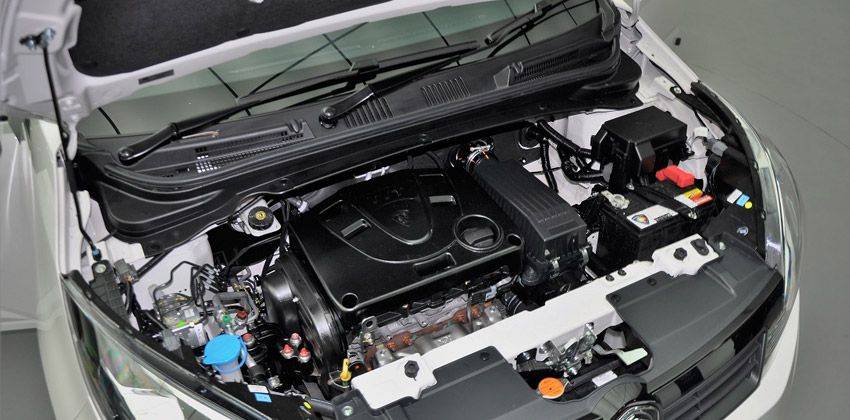 Being family oriented, both these cars need to have more focus on fuel efficiency rather than outright performance. Both the Myvi and Iriz have got 1.3-litre petrol engines, with identical power output of 94 bhp in both of them.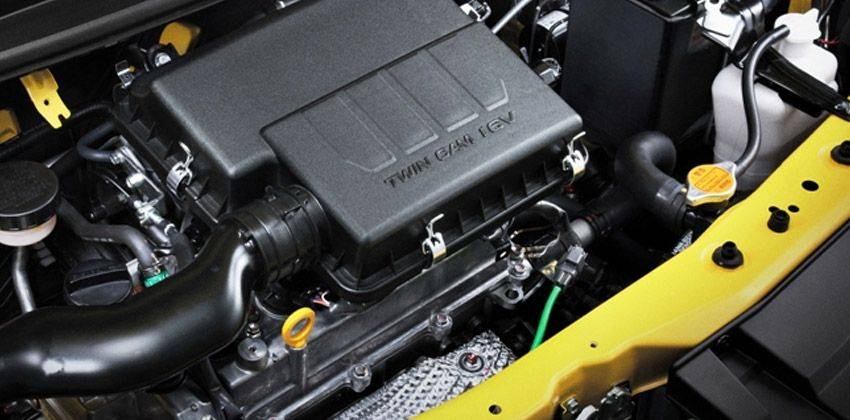 However, the top-spec of both these cars come with bigger engine options – while the Myvi's 1.5-liter petrol engine produces 102 bhp of power, the Iriz's 1.6-litre petrol engine is slightly bigger and more powerful at 107 bhp. However, with class-leading economies of 21.1 kmpl for 1.3-litre petrol and 20.1 kmpl for 1.5-litre petrol, the Myvi is more economical, but not by a huge margin.
Ride, handling and comfort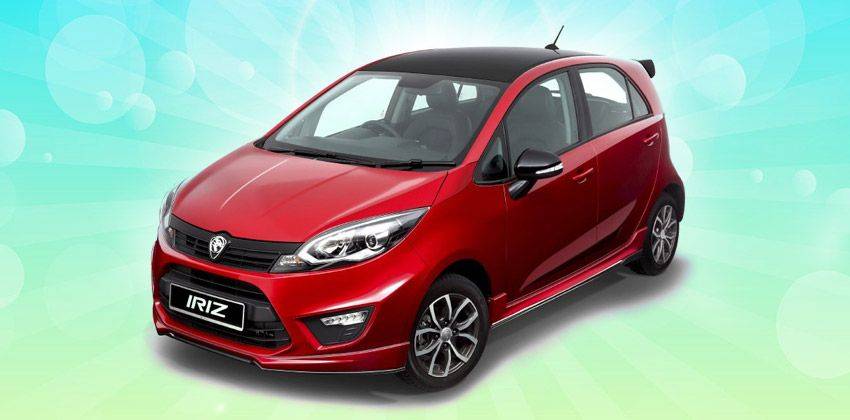 Since they are budget offerings, both the Perodua Myvi and Proton Iriz are definitely not for enthusiast, which is quite evident from their soft suspension and light steering setups. The front Macpherson struts and rear torsion beam in both the cars make them decent handlers, however, it is the Iriz which is a bit more fun to drive owing to its smaller footprints in comparison. On the other hand, thanks to larger dimensions, the space in the Myvi is more, thus translating to better interior comfort.
Safety equipment
In this particular aspect of comparison, there is nothing much to differentiate between both Proton Iriz and Perodua Myvi. Both these cars have been blessed with equally long list of safety equipment by their parent makers. The list of common safety equipment includes six airbags, ABS, EBD, reverse parking camera with sensors, Vehicle Stability Control, Traction Control, ISOFIX mounts and Hill Start Assist. However, the Myvi comes with front parking sensors in addition.
Pricing and value 
After matching head-on in almost all the aspects, it is the pricing which makes the deal breaker decision between these two cars. Unsurprisingly, both these cars have similar pricing as well. While the Proton Iriz ranges between RM 40,012 and RM 53,751, the Perodua Myvi will set you back by a price range of RM 41,807 to RM 52,186. However, when it comes to nitpicking, it is the Perodua Myvi which offers slightly better value for a family oriented buyer, with a more premium cabin, slightly better fuel economy and more space on the inside, thus making it our pick out of the two.
You might also be interested in
Latest Perodua Myvi Cars Videos on Zigwheels