Check out the artistic Project Gelandewagen from Mercedes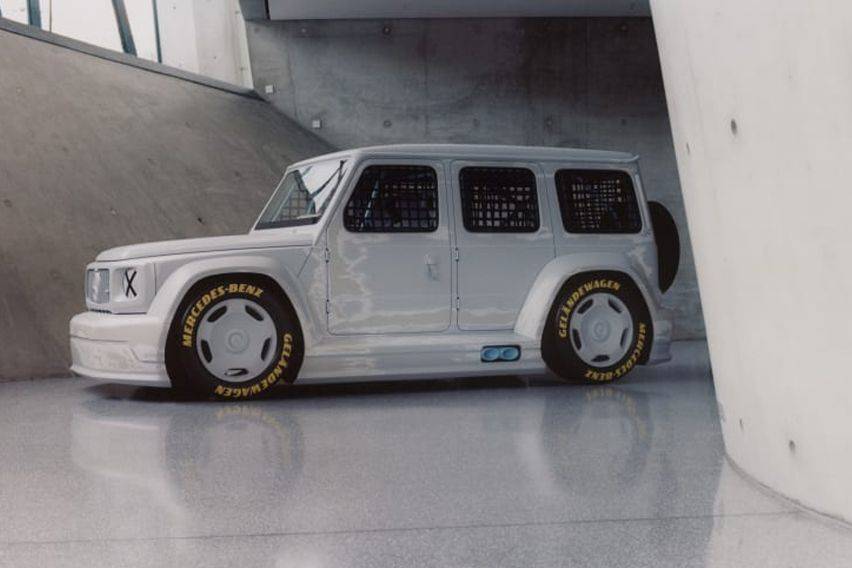 KUALA LUMPUR: Mercedes-Benz and Virgil Abloh (Director Louis Vuitton men's wear & founder of Milan-based brand, Off-White) have crafted a designer car, called the Project Gelandewagen.
The project is based on none other than the G-Class that has been transformed into a race car with some artistic dust from the very best. The project aimed to 'drive luxury away' from the G-Class, and seeing the images, we must say they are quite successful.
Gorden Wagener, Daimler Group design chief, and Virgil Aboh together have transformed the stylish G-Class into 'something raw, natural, and altogether more honest'.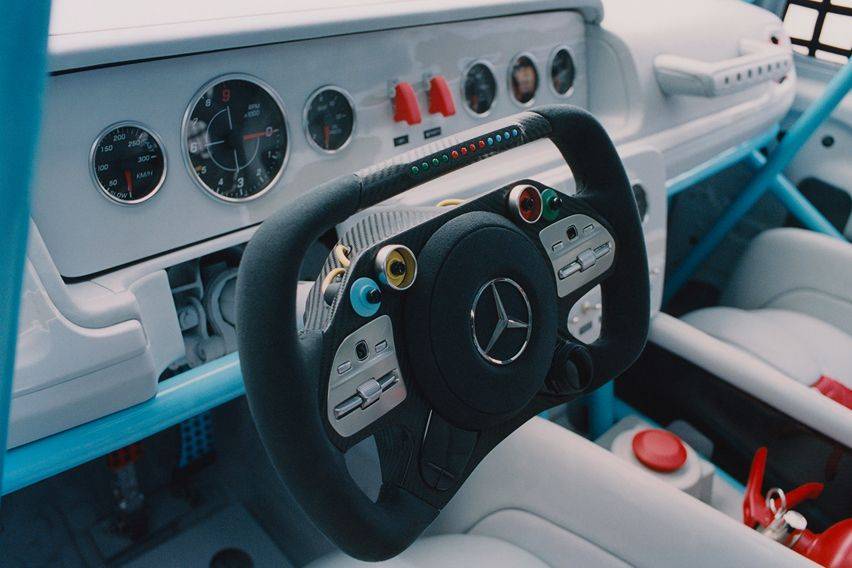 "With Project Geländewagen, we create a unique artwork that showcases future interpretations of luxury and the desire for beauty and the extraordinary. The result is something between reality and the future. The collaboration with Virgil has seen two distinct design philosophies unite, for a one-of-a-kind re-imagination of the G that continues to celebrate the extraordinary at its core," said Wagener.
Mercedes will create a replica of the Project Gelandewagen for auction purposes, proceeded of which will be used to support international creative communities. Advanced bidding will commence from September 14, 2020.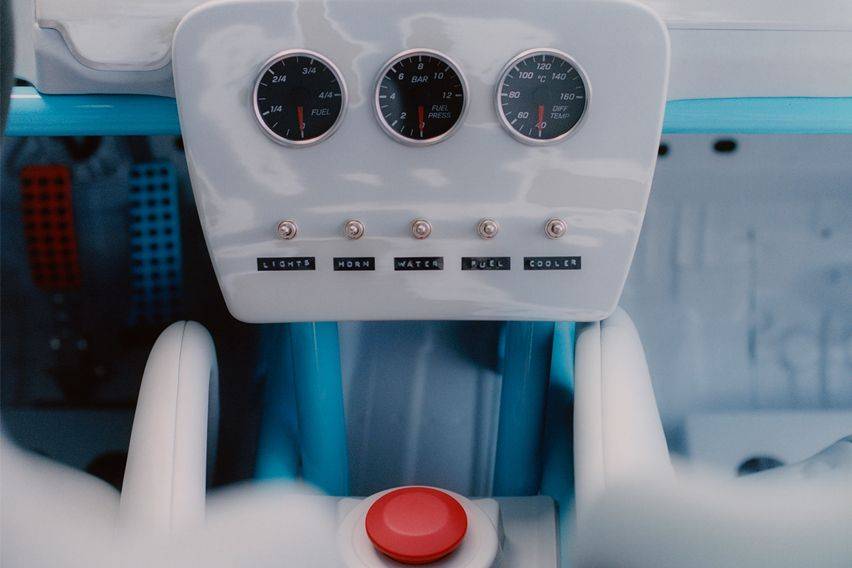 Here are the key design elements found in Project Gelandewagen's -
The car's exterior is kept clean with surface imperfections showcasing the hand construction. Also, the paintwork was partially done manually
Several exterior elements like the side mirror, turn indicators, and bumper bar have been removed
The tyres look amplified, they are thicker than before and feature bold yellow lettering
Overall the car has been lowered and widened, adding to its sportier aura
All the windows, except the windshield that is now wiperless, are replaced by black netting
The cabin is entirely stripped-out with not even the dashboard on the place. It features a blue safety cage, F1 style steering wheel, and analogue instrument and fuel gauges
Baby-blue and bright red colour tone is extended on the seat belts, foot pedals, and fire extinguisher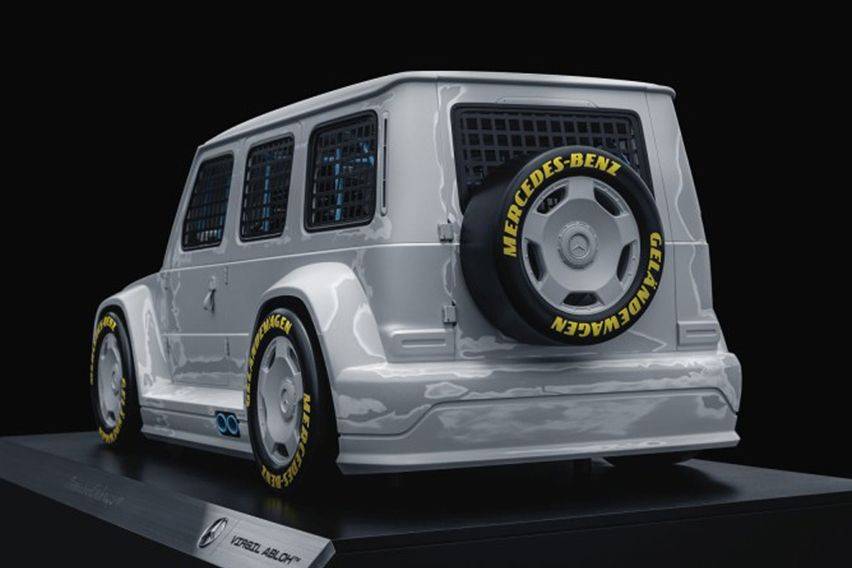 Creations like these come as a breath of fresh air in the otherwise mundane auto scenario. We hope to see some more such 'out of the box' outcomes in the future.
Also Read: Mercedes-Benz G-Class gets new equipment and more
You might also be interested in
Explore Mercedes Benz G-Class