Mitsubishi Outlander grabs five-star safety rating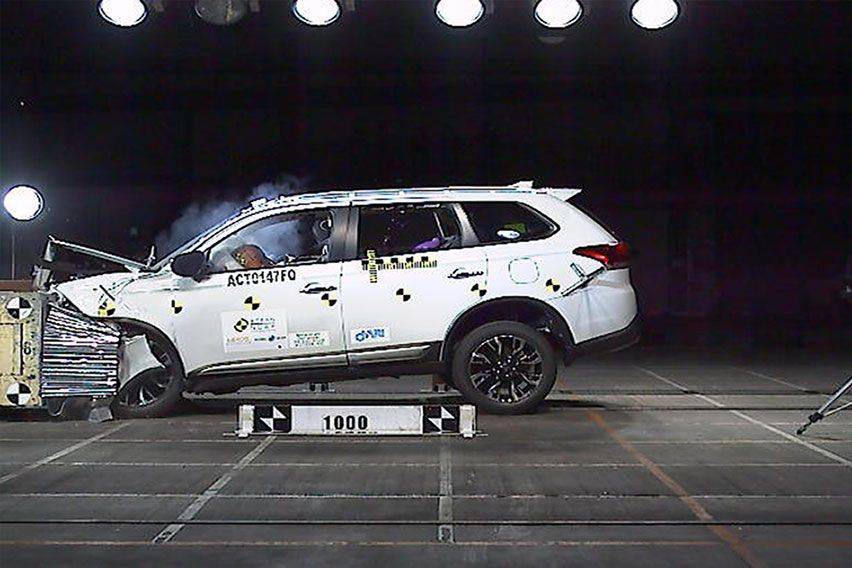 KUALA LUMPUR: Finally, ASEAN NCAP has tested the Mitsubishi Outlander SUV revealing that the non-hybrid version is as good as the recently tested PHEV trim. Like the latter, the former has achieved a five-star safety rating. Details of said safety test are mentioned further below.
On the said achievement, Khairil Anwar Abu Kassim, Director-General of Malaysian Institute of Road Safety Research and Acting Chairman and Secretary-General of ASEAN NCAP said, ASEAN NCAP is proud that the Mitsubishi Outlander, of the non-hybrid model, achieved a five-star rating similar to its PHEV model tested in 2019.
He further said, "We are pleased that Mitsubishi has considered offering options for consumers to choose on the type of engine for the SUV without compromising its safety performance. We are delighted to be working together with Mitsubishi and other vehicle manufacturers to elevate the safety performance of vehicles sold in the Southeast Asian region."
For the said ASEAN NCAP safety test, a Vietnam-built and sold, left-hand drive version of the 2020 Outlander 2.0 CVT model was picked. The said model gets two airbags along with ABS and ESC as standard fitments. On the safety assist technology front, the 7-seater SUV benefits from Inter-Urban, Pedestrian & FCW system, and AEB City either as standard or optional features.
Mitsubishi Outlander ASEAN NCAP safety test details -
In the Adult Occupant Protection test, it scored a total of 33.06 that comes in with the following bifurcation -
Frontal impact - 13.81
Side impact - 15.82
Head protection technology - 3.43
In the Child Occupant Protection test, the Outlander scored a total of 40.48 points, split as -
Dynamic test - 22.70
Vehicle test - 7.00
Installation - 10.78
Coming to the Safety Assist test, the SUV scored a total of points of 12.21 that goes a follows -
Effective Braking & Avoidance - 8.00
Seat Belt Reminders - 2.79
Blind Spot Technology - 0.29
Advanced SATs - 1.14
Further, the Mitsubishi Outlander is packed with Blind Spot Technology for the Vietnam market. The assessment of the said tech confirmed proper functioning as per ASEAN NCAP requirements.
With an overall safety score of 83.54, the Outlander SUV is eligible for a 5-star safety rating.
Also Read: New Mitsubishi Outlander to share Nissan plug-in hybrid power
Explore Mitsubishi Outlander
You might also be interested in
Latest Mitsubishi Outlander Cars Videos on Zigwheels