Proton Ertiga – Hits & Misses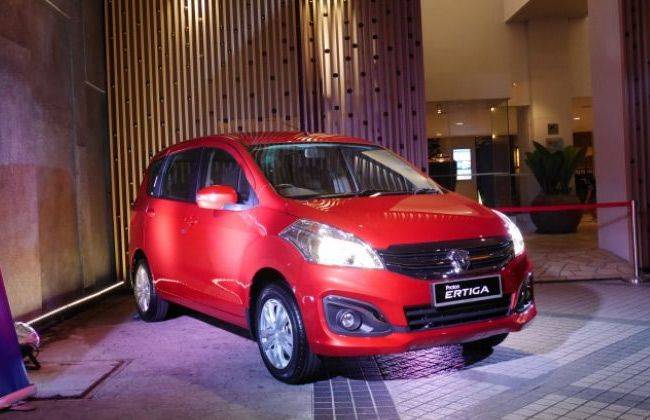 In the Malaysian auto market, Proton is a household name, and their compact MPV - the Ertiga is almost just as popular. It is no news that Proton, one of the two national auto giants in Malaysia, aims to offer customers some of the most affordable, decently built, and safe cars in the market. The Ertiga was first introduced in 2016 and represented the marque's first and only shared product with the Japanese auto giant Suzuki.
Nearly three years into running, it's one of the Proton's highest-selling cars in the region, with thousands of units sold till date. In August 2018, Proton revealed six-seater Ertiga, called the Ertiga Xtra. The update brought along some noticeable cosmetic revisions, an improved interior, and better technology. However, the Proton Ertiga is still not a perfect car, and therefore, it comes along with significant sets of hits and misses.
Proton Ertiga Hits
Price
This, right here, is by far one of the biggest hits of the Proton Ertiga. Pricing is an extremely crucial factor when most people decide to purchase a new car. It's even more significant if you're a car manufacturer that serves the average Joes - something that high-end automakers have the liberty to disregard. Thankfully, the Proton Ertiga is priced rather aggressively - much to the benefits and satisfaction of potential buyers. The entry-level trim with manual transmission of the Ertiga costs just less than RM 57,000 and RM 60,000 with the automatic.
Meanwhile, the range-topping, Premium trim costs RM 62,278 and is packed with all the goodies the brand has to offer. To put things into perspective on the pricing front, the base trim of the Toyota Avanza will set you back by RM 80,888. Thus, making Ertiga a relatively pocket-friendly MPV.
Practical interior
A multi-purpose vehicle is supposed to be great at moving people around along with their belongings without throwing a hissy fit. While larger MPVs are brilliant at this job, a compact model like Proton Ertiga does an equally fantastic job. While it may lack the sheer space and volume of MPVs resting at a segment higher or so, it more than makes up for it by being one of the most practical cars around. The cabin is loaded with storage spaces and cubbies for keeping your knick-knacks. In addition, there's no shortage of flexibility either.
Depending on your needs, the seats can be tumbled, split, and folded. This means that one day, it can carry seven individuals, and when needed, it could act as a makeshift limo with just one person at the back. Making things more practical and driver-friendly are ergonomically placed essential controls.
Decent ride, economical to drive
Despite its budget-friendly nature, the suspension on the Proton Ertiga is well-tuned for Malaysian roads and driving conditions. It's soft enough to tackle the occasional pothole or two and unkempt pavement. Parking the Ertiga and moving it around the town is a piece of cake, thanks to its light steering wheel and excellent all-around visibility. Compared to its rivals, the Ertiga is a rather economical car with the automatic capable of returning over 16 kmph and manual an astonishing 17.5 kmph.
Proton Ertiga Misses
Design
Proton Ertiga's boxy and unimaginative design is one of the MPVs biggest drawbacks. This might make it a function-over-form kind of vehicle that's utterly practical, but boy does it make it dull and boring! Proton has tried to make the Ertiga seem a bit interesting by working on its front fascia, however, things quickly fall off the cliff as you move around the side and rear profile of the car. The Ertiga's interior layout isn't any better, either. It's mostly just acres of grey trim, and while the controls might be easy to use, as stated earlier, none invokes any sense of style. The centre console could have been designed better, as it looks unimaginative. The dash-mounted instrument console in simple words is just plain annoying.
Quality
Almost everything inside the Ertiga feels like it has been built to a price, which is pure truth. There is just too much of unpleasant, scratchy plastic bit inside - even for a car as affordable as the Proton MPV. While the leather seats feel good, the touch and feel of the infotainment head unit is just not satisfactory. In sunny situations, the display isn't very legible, plus the glossy surrounding the screen reflects the outside light. The instrument cluster might also be tricky to read while driving as it's not appropriately angled and reflects light. On top of that, the tiny digital display, one would need a pair of binoculars, for sure.
Lack of features
Even the range-topping trim of the Proton Ertiga misses out on features such as cruise control, automatic climate control, and electronic stability control - the absence of which hurts the MPVs ASEAN NCAP rating, resting at just 4-stars.
In short, the Proton Ertiga delivers what it should and that too at an affordable price tag. However, with a few minor changes, it can climb a step up.
You might also be interested in
Latest Proton Ertiga Cars Videos on Zigwheels