Rolls Royce Cullinan 1:8 scale replica model released, price starts at RM 73,791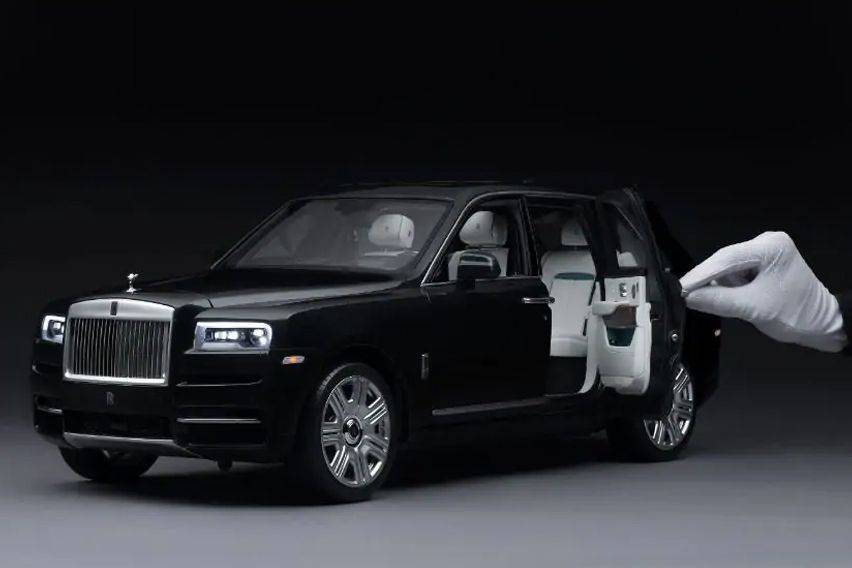 KUALA LUMPUR: The ultra-luxury automotive brand, Rolls Royce is well known for its meticulous attention to detail. That same attention can now be seen on the new absolute miniature Cullinan. The brand introduced a 1:8 scale replica of its full-sized Rolls Royce Cullinan, miniaturizing its every single aspect.
At the time, when coronavirus pandemic has curtailed the daily driving pleasure of car-enthusiasts, the authentic replica can be enjoyed by the brand's lovers in the comfort of their own home. The little Cullinan is a perfect display in the house, and it looks so realistic.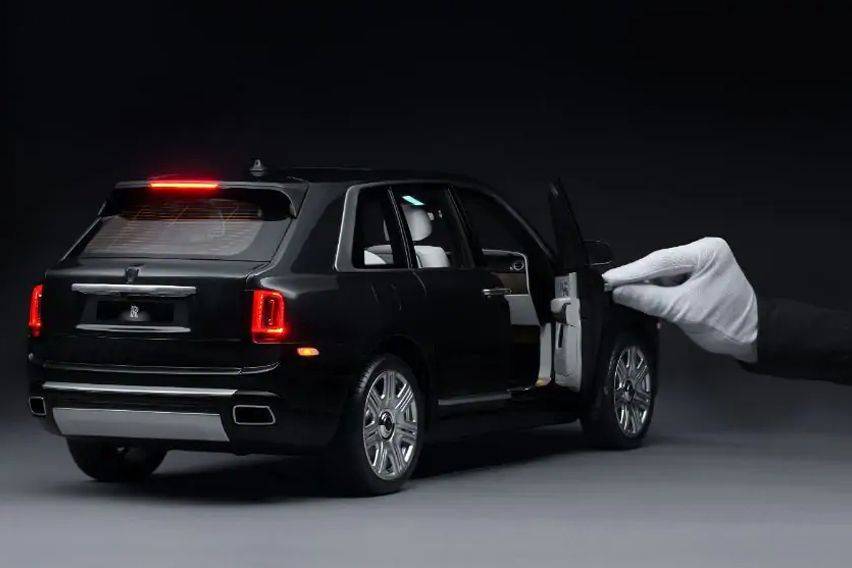 Each 1:8-scale replica Cullinan is made up of more than 1000 individual pieces, which are put together by hand individually with great precision and thoroughness, as per the clientele's specific request. The firm says the model takes up to 450 hours to produce, half of the time needed to construct a full-sized Cullinan. 
Dimensionally, Cullinan replica is 26 inches long, 10 inches wide, and 9 inches tall, and it has a 40-inch long display case. It is hand-painted with actual Rolls-Royce color-matched paintwork and hand-polished to its exact specification. The buyers can choose from a palette of 40,000 colors for their own unique design.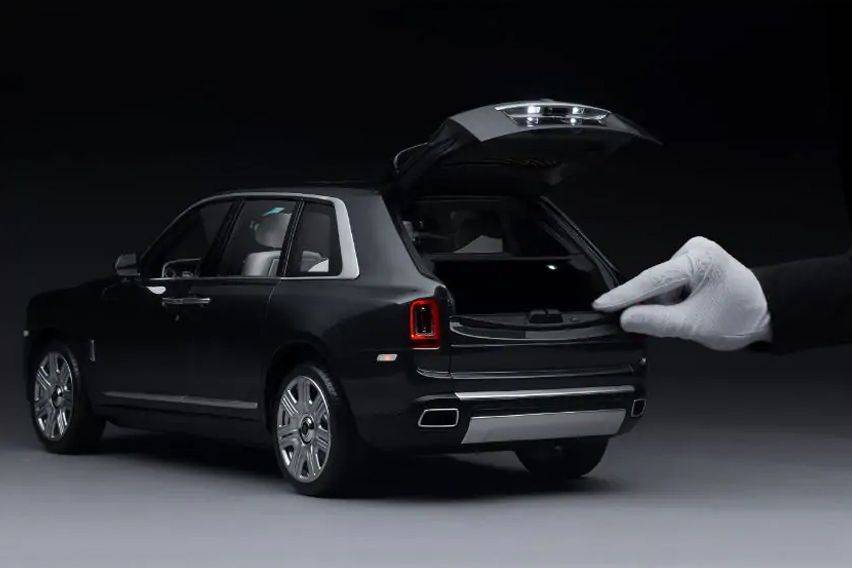 The exterior lights of the little model are completely functional and can be operated by remote control. Under the hood, there is a miniature version of the iconic 6.75-litre twin-turbocharged V12 engine that fuels the real Cullinan.
Inside, the things are almost as intricate as on the real thing, comprising illuminated tread plates, embroidered headrests, wood accents, and seat piping. To view the car's more intricate features, its Perspex window can be removed to open and close the doors. It shows off the luggage compartment and the engine bay. The model is set on a gloss-black base mounted on a plinth, which appreciates the vehicle in all angles.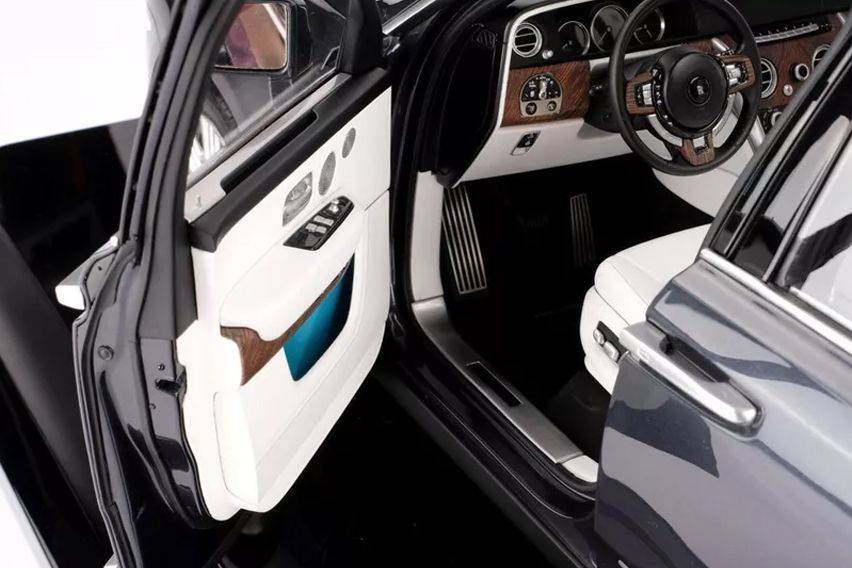 Torsten Müller-Ötvös, Chief Executive, Rolls-Royce Motor Cars, said, "This scale replica brings a new dimension to Cullinan's Effortless, Everywhere philosophy. Our super-luxury SUV is now as perfectly at ease in the serene surroundings of its owner's residence as it is in the most challenging and hostile terrain on Earth." 
"It demonstrates, and reminds us as a company, that Inspiring Greatness applies at every scale. It is not just about the big things: we seek and achieve greatness in everything we do, down to the smallest item and minutest detail," he further added.
The price of the scale down Cullinan starts from $17,100 (RM 73,791) and quantities are limited, so hurry up if you want to have one.
Also read: Check out the rear site of Rolls-Royce Cullinan rallying
You might also be interested in
Explore Rolls Royce Cullinan