Porsche 911 GT3 set to make a global debut on Feb 16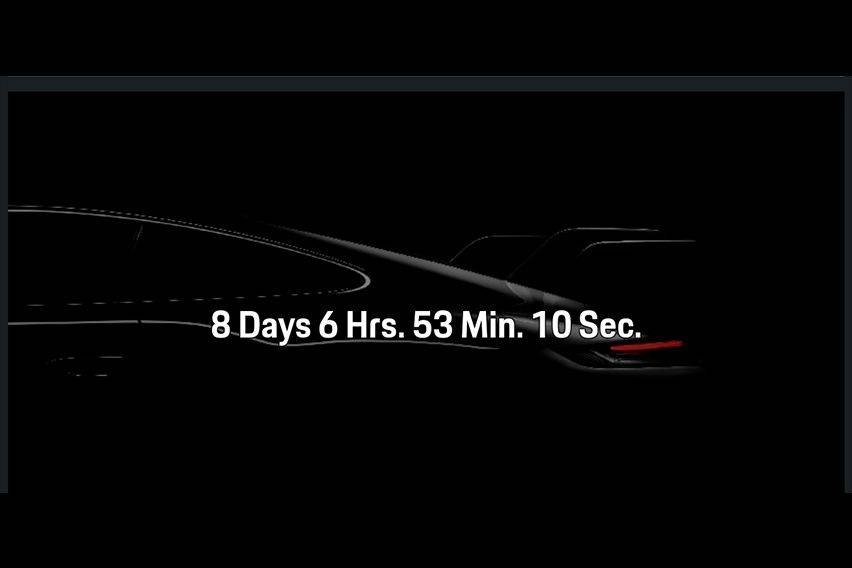 KUALA LUMPUR: In a matter of a few days we'll be welcoming the youngest member of the Porsche 991 family - the new 911 GT3. Porsche has launched a livestream site for the car that confirms the car's debut date - 16th Feb 2021.
Apart from the debut date, the said site also shows a shadowy image of the car that gives us some insights about the new 911 GT3 rear design. For instance, it features an elegant looking swan-neck wing along with some unique styling features that are not seen in the standard model. The track-biased sports car will include elements that'll ensure more downforce.
What do we know about the 911 GT3?
Though there is no official information on hand, however, there are several reports claiming its details. For example, the new 911 GT3 will benefit from double-wishbone front suspension setup that is also seen in Porsche's other race cars like the latest 911 GT3 Cup and the 911 RSR. It will be for the first time a road legal race car will benefit from such a setup, as previously such car's used MacPherson struts. The 911 GT3 gets larger tyres, brakes, and a stiffer chassis.
What will power the 911 GT3?
The Porsche 911 GT3 will be powered by the tried and tested 4.0-litre flat-six, naturally-aspirated mill that churns out a maximum power of 510 PS. The power is sent to the rear wheels via a standard six-speed manual or optional seven-speed PDK dual-clutch transmission.
How much does the new 911 GT3 weigh?
Apparently, the 2021 911 GT3 will weigh the same as the previous model and that's the case when the new model is said to be larger in size.
That's all the information we have at the moment about the upcoming Porsche 911 GT3, however, things will change soon with the debut of the production-version 911.
Also Read: All-new 992-gen Porsche 911 GT3 Cup racing car unveiled
Explore Porsche 911
Porsche 911
RM 900,000 - RM 2.9 Million

MA starts : RM 9,352
You might also be interested in
Latest Porsche 911 Cars Videos on Zigwheels