2021 Shanghai Auto Show: BMW reveals i4 M Sport and limited-edition 7 Series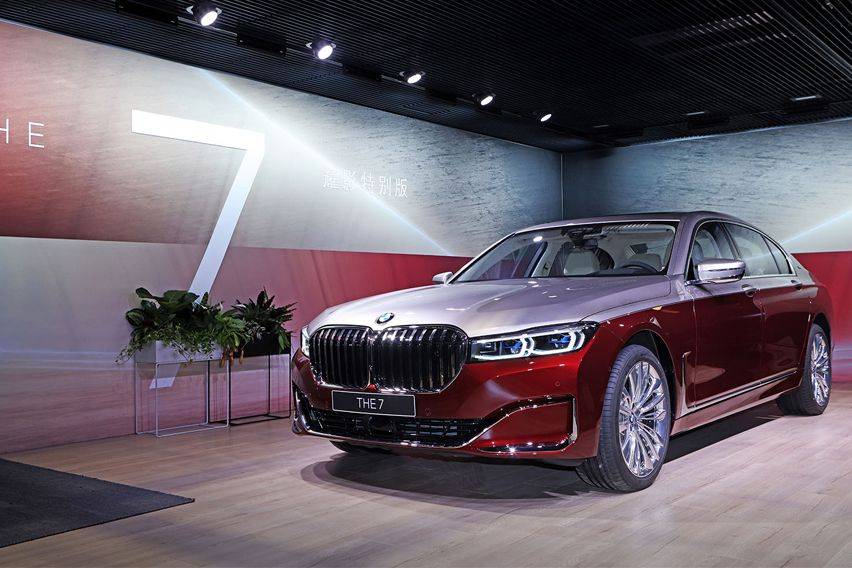 KUALA LUMPUR: The 2021 Shanghai Auto Show is unfolding amazingly well with automakers showcasing their best creations to the industry. For instance, the Toyota bZ4X concept, Audi A7L sedan, all-new Mercedes-Benz EQB, Volkswagen ID.6, Honda EV Prototype, and more. However, today our focus is on the German automaker, BMW's display.
Also Read: Ford Evos revealed at the 2021 Auto Shanghai
BMW has put up a great show at the 2021 Shanghai Auto with it displaying several of its creations - some new and others seen before. Included in the list are the latest iDrive tech, all-new iX all-electric crossover, special edition 7 Series, and the i4 M Sport.
It is for the first time BMW showcased the i4 M sport. No details or specifications are shared other than its availability in China and few other markets. However, the visual differences between the regular i4 and i4 M Sport are evident. The latter gets a sportier front bumper with massive intakes at the lower corner.
Also, part of the revised styling is a new side trim that extends all the way from the front fender vent to the rear door. The rear end benefits from a new bumper design with the lower diffuser further extended up the fascia.
Next up is the special-edition BMW 7 Series Two-Tone. Based on the M760Li XDrive, only 25 examples of it will be produced and they all will be exclusive to China. Powered by the 6.0-litre V12 mill, this particular BMW showcases a striking exterior sprayed in Cashmere Silver metallic with Aventurine Red metallic hue.
The cabin has been specifically designed keeping in mind the comfort of rear passengers. It gets seat-back displays, a stowable tray table, and centre console controls.
We aren't sure when the unique 7 Series and the i4 M Sport will go on sale. So, let's wait to see when the new models arrive.
Also Read: Japan gets a special collector's edition BMW 8 Series Gran Coupe
Explore BMW 7 Series Sedan
You might also be interested in
Latest BMW 7 Series Sedan Cars Videos on Zigwheels