BMW 318i sedan scores four stars in Asean NCAP crash test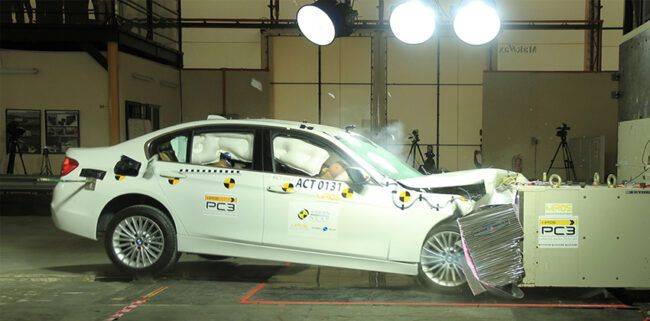 KUALA LUMPUR: The automobile rating safety programme for Southeast Asia, Asean New Car Assesment Programme (Asean NCAP) conducted a crash test of the F30 Generation BMW 318i. Tested for sedan vehicle category, F30 BMW 318i scored a total of four stars in the test.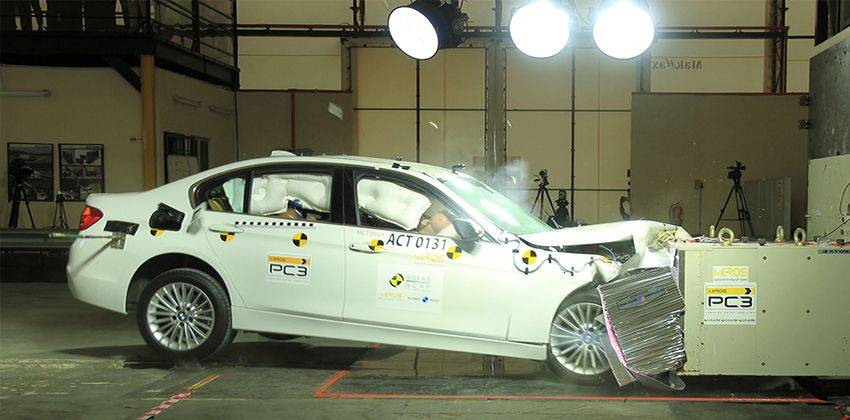 Despite being a car from the previous generation of the BMW 3 Series, the F30 BMW 318i was tested because it is still officially available in the market, and potential buyers would still be interested in knowing about its safety parameters. It scored five stars when tested for adult occupancy and a total of four stars when tested for occupying a child.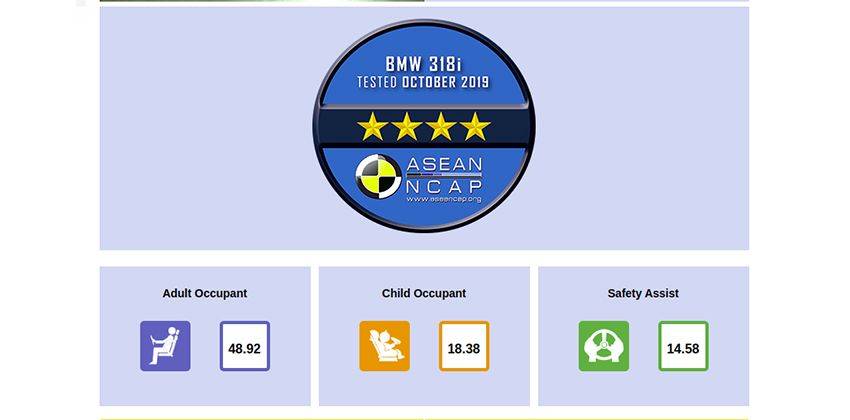 Points for adult occupancy stood at 48.92 (50% weightage), child occupancy score was 18.38 point (25% weightage) and the safety assistance systems score was 14.58 points (25% weightage). The dynamic test assessment for child safety was conducted for 18-month-old and three-year-old child occupants, where it scored 12.00 and 10.74 point total respectively and these results were unexpected.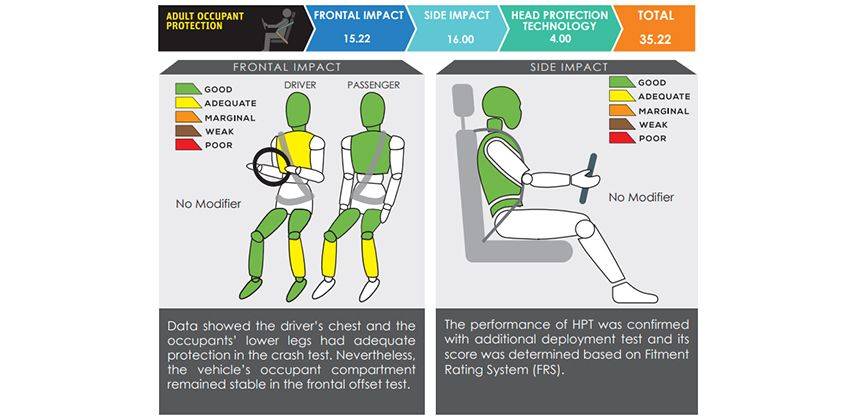 BMW 318i performed well in the adult category, whereas the child occupant protection was slightly low. The car comes with electronic stability control (ECS) and six airbags as the essential safety features. However, it was noted that the seat belt reminders were missing for both the front and rear passengers.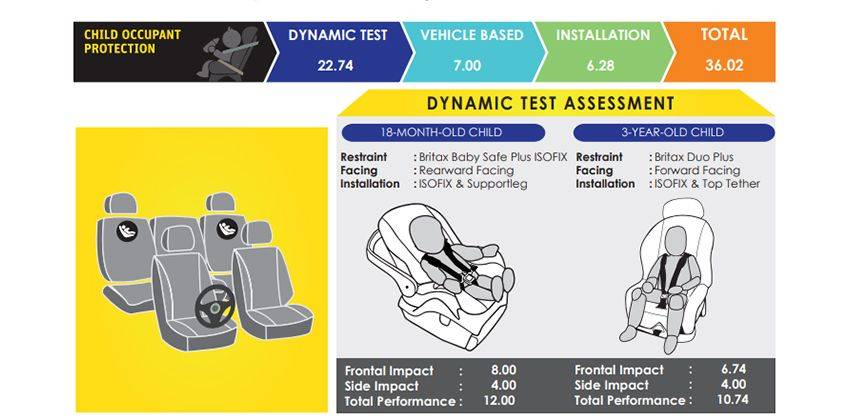 The impact test on the car catered good results as the test demonstrated ample protection for the driver's and the passenger's bodies. Side impact was also tested for the upper body region of the occupant and the result was good.
Overall, the F30 BMW 318i scored a total of 81.88 points, giving the sedan an eligible four-star Asean NCAP rating.
Also Read: All-new BMW 2-Series Gran Coupe unveiled
You might also be interested in
Explore BMW 3 Series Sedan
Latest BMW 3 Series Sedan Car Videos on Zigwheels