Make way for the G21 BMW 3 Series Touring; debuts in Europe
KUALA LUMPUR: For customers who require more practicality from their high-end luxury car can now check out the new BMW 3 Series Touring. It surely takes the lead in the department over its sibling, the 3 Series Sedan.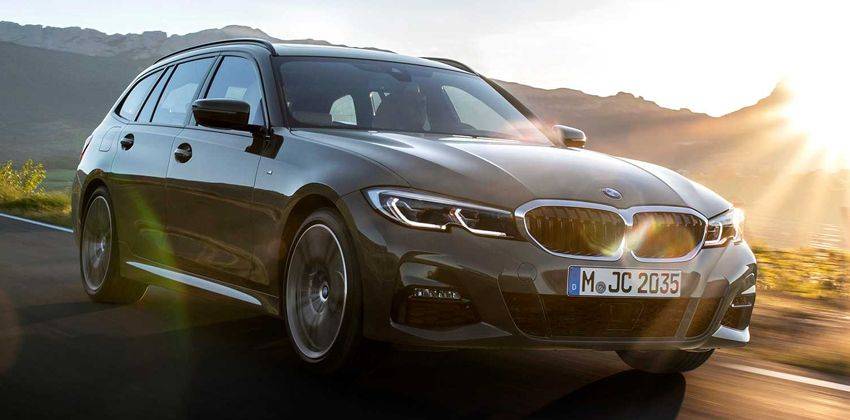 When compared to the model it is replacing, the new 3 Series Touring registers as a bigger car with larger dimensions. The length is up by 76 mm and now reads 4,709 mm, the width is 1,827 mm (16 mm more), and the height is increased by 8 mm, standing at 1,470 mm. The wheelbase measures 2,851 mm, i.e., 41 mm more. As for the front and rear tracks they now stand at 1,573 mm and 1,569 mm, that's up by 43 mm and 21 mm, respectively.
However, the larger dimension does not tally with more weight. Instead, the new model is 10 kg lighter than before, thanks to the use of aluminium and high strength-streal. There's also a jump of 25 percent in the car's overall rigidity, and it now has a weight distribution of 50:50.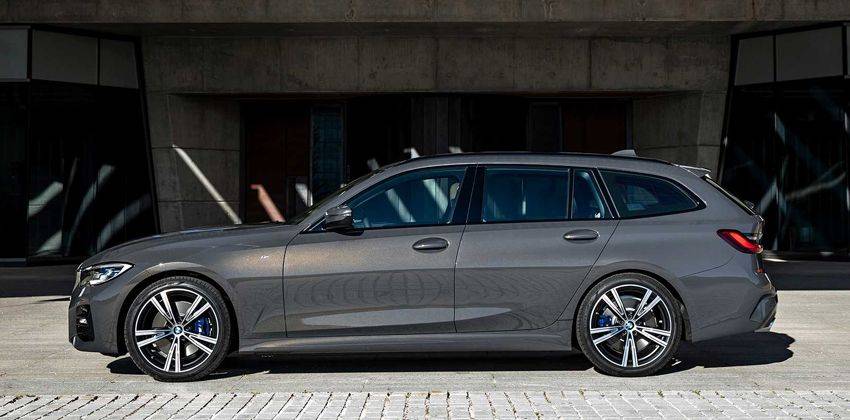 On the exterior, one can see a striking similarity between the 3 Series Sedan and Touring models. The car features similar elements like slim headlights cluster, and large kidney grille. The former unit gets add-on functions like Adaptive LED headlights with BMW Laserlight systems being optional. Speaking of optional features, the list includes LED fog lamps resting on the outer air intake with Air Curtains on the T-shaped horizontal element. The above function is limited to the Luxury Line and Sport line trims. The M Sport variant, on the other hand, gets a more aggressive bumper with larger air intakes.
The rear now showcases a 30 mm wider back window and like before can be opened separately for quick access without needing to open the tailgate. Also, the present is the L-Shaped taillights that fund on all trims except for the M Sport variant.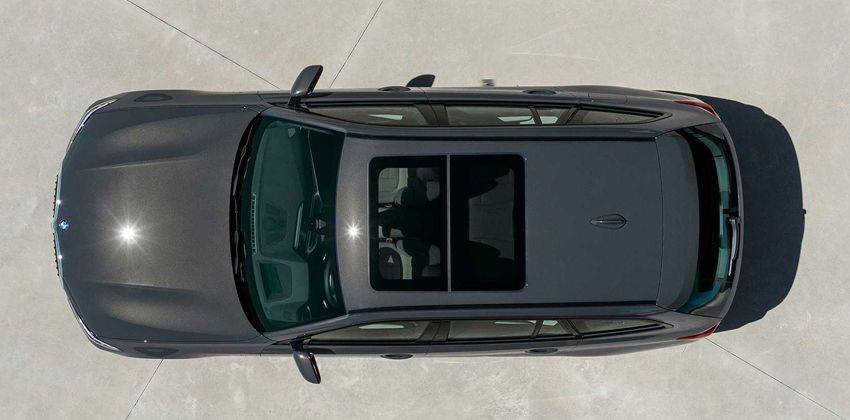 One of the key highlights of the new 3 Series Sedan is its cargo area. The boot now is 112 mm wider and 30 mm higher in its loading aperture. With all seats up, the car offers 500-litre of capacity with maximum going up to 1,510-litre.
Cabin features on the 3 Series Touring are as follows -


16-speaker Harman Kardon sound system


Triple-zone climate control


Panoramic sunroof


Ambient lighting


A wide selection of interior trims and upholstery


Live Cockpit Plus features a 5.7-inch display and an 8.8-inch


Control Display with a navigation system, a Touch Controller, two


USB ports, Apple CarPlay support and Wi-Fi


Optional Live Cockpit Professional that consists of 12.3-inch instrument cluster display and 10.25-inch Control Display


The 3 Series Touring gets lane departure warning and autonomous emergency braking as standard driver assistance features. Part of the car's optional Driving Assistant Professional kit are -


Active Cruise Control system with Stop & Go function


Steering and Lane Control Assistant


Lane Change Warning


Side Collision Protection


Evasion Assistant


Cross Traffic Alert


Priority Warning


Wrong-Way Warning and Emergency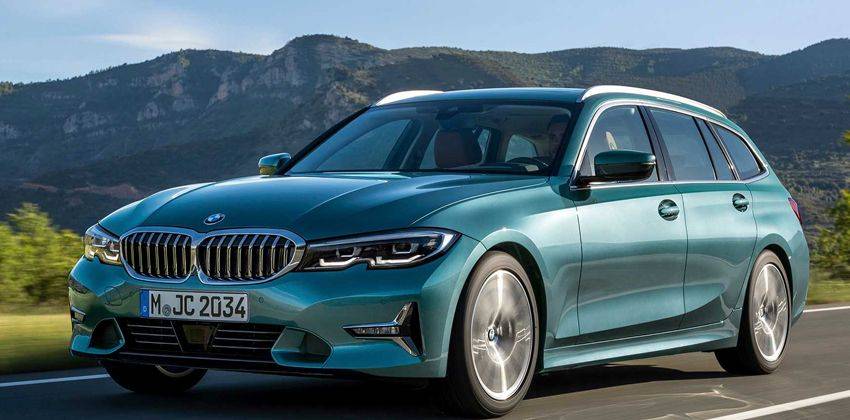 Talking about the car powertrain options, there are many both on the petrol and diesel front. Starting with the petrol units, we have -


M340i xDrive with 3.0-litre straight-six turbo mill - 374 PS and 500 Nm


330i with 2.0-litre 4-cylinder turbo mill - 258 PS and 400 Nm


320i with 2.0-litre 4-cylinder turbo mill - 184 PS and 300 Nm


The diesel options include -


330d xDrive with a 3.0-litre straight-six turbo - 265 PS and 580 Nm


320d with 2.0-litre turbo four-pot - 190 PS and 400 Nm


318d with a 2.0-litre four-cylinder unit - 150 PS and 320 Nm.


We are doubtful about the car's arrival in the Malaysian market. Worry not, the German automaker has an amazing lineup on offer in the local market.
You might also be interested in
Explore BMW 3 Series Sedan
Latest BMW 3 Series Sedan Cars Videos on Zigwheels