2020 Proton X70 CKD - Safety explained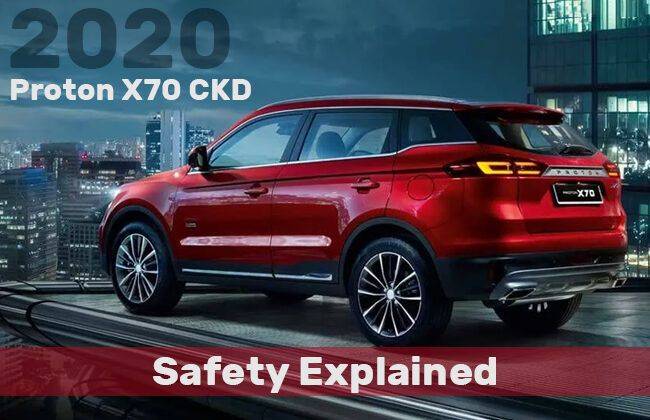 The national car giant, Proton came with its X70 model in 2018, one of the most prominent launches back then. It wooed the customers successfully, thanks to the aggressive styling, a comfortable cabin enriched with a long equipment list, and a comprehensive safety kit. The X70 is essentially a visually enhanced version of Geely Boyue, tailored for the Malaysian market. While it borrows heavily from the Geely, Proton has made some engineering variations to X70 in tandem with the Malaysian conditions.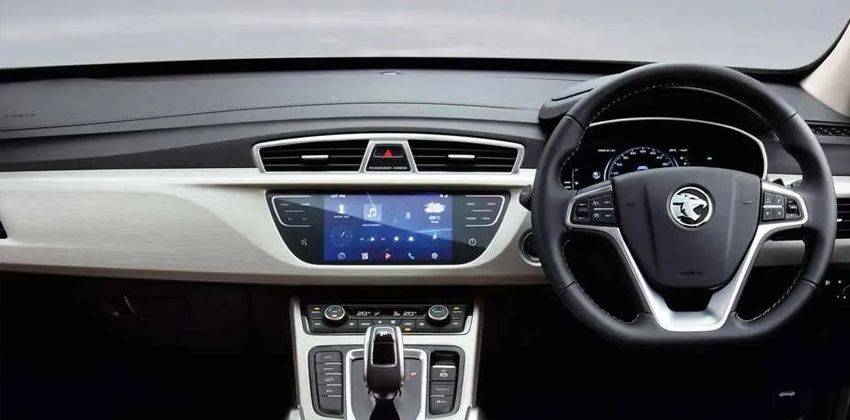 Proton X70 recently received an update, and while it gets subtle tweaks, one of the major changes is the local assembling of the model, which was earlier available as a CBU. On the inside, it is plush and upmarket, courtesy premium material, build quality and finishing. The cherry on the top is the large 8-inch infotainment system with 6 USB ports, Bluetooth, voice command, navigation and built-in SIM functionality which provides uninterrupted connectivity while on the move. Powered by Android, Proton calls it the GKUI infotainment system. The 2020 Proton X70 specs sheet also includes dual-zone climate control, brown Nappa leather upholstery, powered driver's seat, rear view camera and a panoramic sunroof are some other vital goodies that can be availed based on the variant.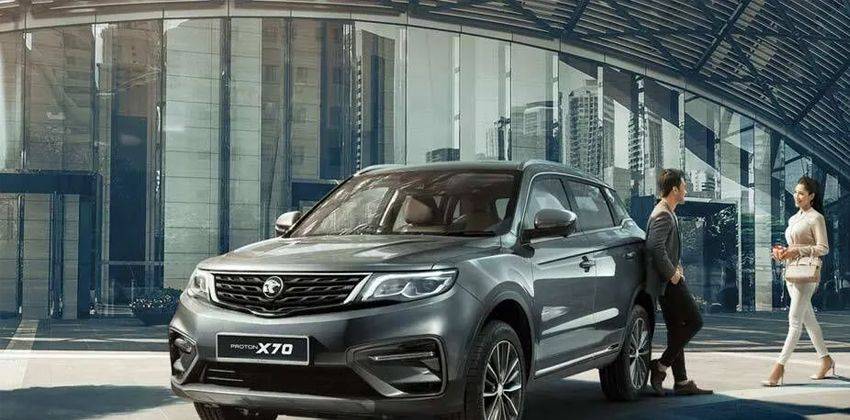 Under the skin, it features a solo turbocharged engine supported by a dual-clutch automatic gearbox which sends power to front wheels and in all four wheels in selected variants only. Speaking of safety, the X70 is guarded well by a copious safety suite comprising the latest technologies the industry has on offer. If safety tops your priority list, this article will help you identify CKD X70's strengths in terms of safety, read on to know what it has to offer.
Before we dig deep, here is a glance at the Proton X70 CKD specifications, engine details, and price list.
2020 Proton X70 engine & transmission
| | |
| --- | --- |
| Engine  | 1.8-litre, four-cylinder, TGDi turbocharged  |
| Power  | 184 PS  |
| Torque  | 300 Nm  |
| Transmission  | Seven-speed dual-clutch gearbox  |
| Mileage  | 12.8 kmpl |
2020 Proton X70 Price in Malaysia
| | |
| --- | --- |
| Variant name  | Price  |
| Proton X70 2020 Standard 2WD  | RM 94,800  |
| Proton X70 2020 Executive 2WD  | RM 106,800 |
| Proton X70 2020 Premium 2WD  | RM 119,800 |
| Proton X70 2020 Premium X 2WD  | RM 122,800  |
2020 Proton X70 Safety Explained
The significance of safety has catapulted over the years, and as a result, we have safer cars across the globe. Companies globally have been developing new technologies to ensure a safer riding experience, and reduce the impact of collisions, causing injuries to the occupants by a greater amount. Not only vehicles are better equipped, but there are also several safety entities that conduct tests on vehicles to determine how safe they are. This provides a fair idea on the general safety of modern vehicles, and the new X70 CKD follows suit. While the standard kit comprises a whole bunch of features (we will list it later), here are some of the advanced bits that we will discuss in depth.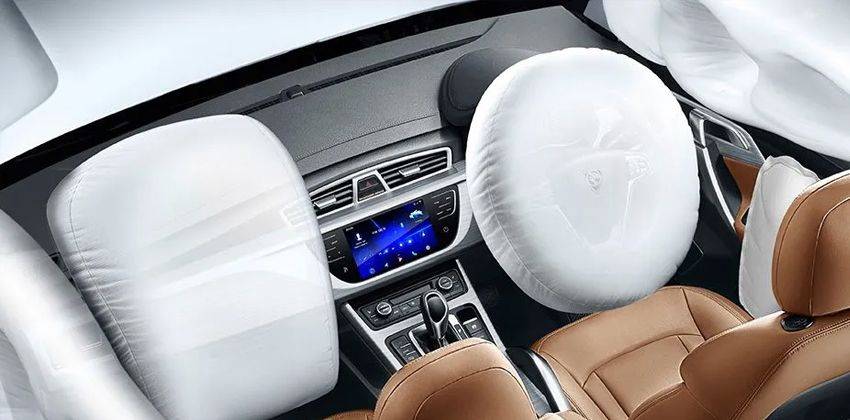 Autonomous Emergency Braking
An Autonomous Emergency Braking is one of the most vital safety features seen in vehicles. It works at low speeds to prevent or reduce the impact of minor collisions. The AEB system uses sensors to detect obstacles and warn the driver by flashing lights on the dashboard or through an audible alarm. While it warns the driver of the possible collisions, the autonomous part applies brakes automatically in case the driver fails to take action.
Forward Collision Warning
This is another active safety system which warns the driver in case of an imminent frontal collision. The system alerts the driver through an audible, visual or tactile signal in case another vehicle comes too close in front of the vehicle. Some new Forward Collision Warning systems also come with braking support which kicks in if the driver does not take action.
Adaptive Cruise Control
Adaptive Cruise Control is used in vehicles to maintain a safe distance from other vehicles, two-wheelers, etc. on road to avoid any accident or collision. It adjusts the vehicle speed automatically and exerts brake when required.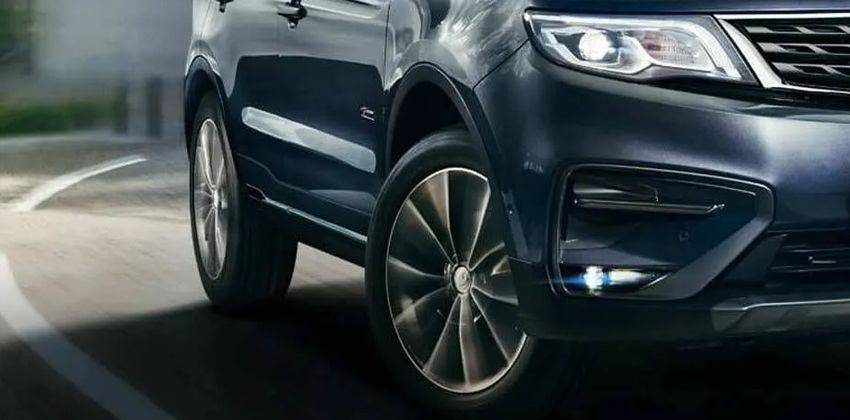 Blind spot Information System
The Blind spot Information System is a device used to detect vehicles on driver's side and rear through an electronic detection unit, either mounted on the side mirrors or rear bumpers. These sensors either send electronic electromagnetic waves or take computer-processed images through a digital camera for detecting vehicles. It alerts the driver on detecting vehicles by flashing light or sending warning signals to prevent any untoward event.
Electronic Stability Control
It is a computerized technology that improves a vehicle's stability by either reducing or detecting loss of traction. The system applies brake automatically on detecting loss of steering control and helps the vehicle steer wherever the driver intends to go.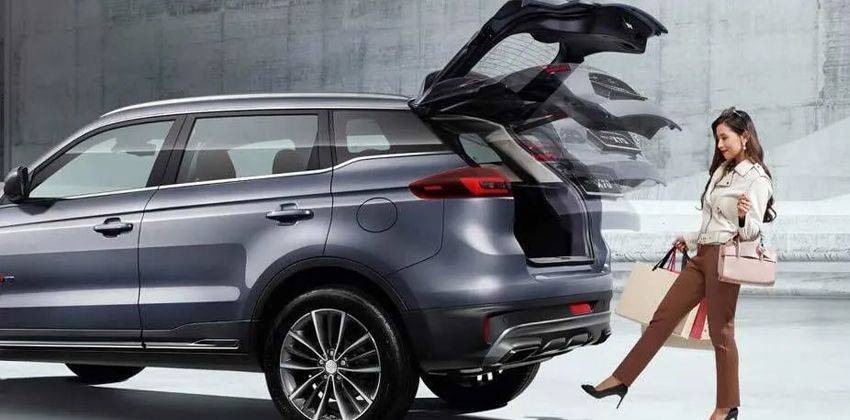 Lane Departure Warning
The Lane Departure Warning is used to inform the driver of unintentional lane departures by detecting line markings on the road surface. It works perfectly on a straight road, where drivers tend to steer away from their lane. Moreover, the Lane Departure Warning helps reduce chances of collision and prevents accidents caused by unintentional lane change while on the move. Though, the LDW system does not sound an alarm when turn signals are in use while changing lane, as it is considered intentional.
Now that we have discussed some of the eminent safety features on Proton X70 CKD at length, let us throw some light on the standard safety kit and features it has to offer. The standard safety suite on the 2020 Proton X70 CKD consists of a raft of features listed below.


Six SRS airbags


Anti-lock-braking system


Brake Asisst


Auto brake hold


Electronic stability control


Traction control system


Hill hold assist


Hill descent control


Rear parking sensors


Reverse camera


Immobilizer & anti-theft alarm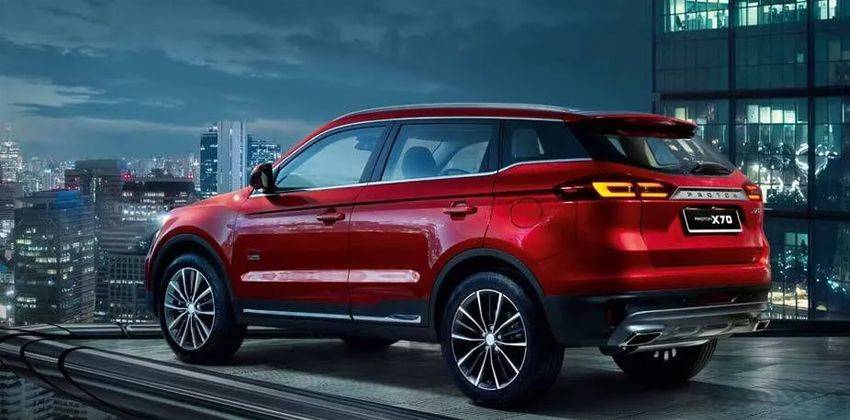 The front parking sensors are missing the base Standard variant, while the Executive grade makes do with just two units, missing out on the additional two which come from Premium trim onwards. Also, the 360 degree camera has been left out from the entry-level variant. As for the autonomous emergency braking, forward collision warning, lane departure warning, blind spot information system, door opening warning system, intelligent high beam control and tyre pressure monitoring system, these are reserved only for the higher grades. Packed with active and passive safety bits, the new X70 CKD offers ample cushioning to the occupants and driver alike.
Also Read: 2020 Proton X70 CKD - Variants explained
You might also be interested in