2021 Hyundai Kona N teaser images and video released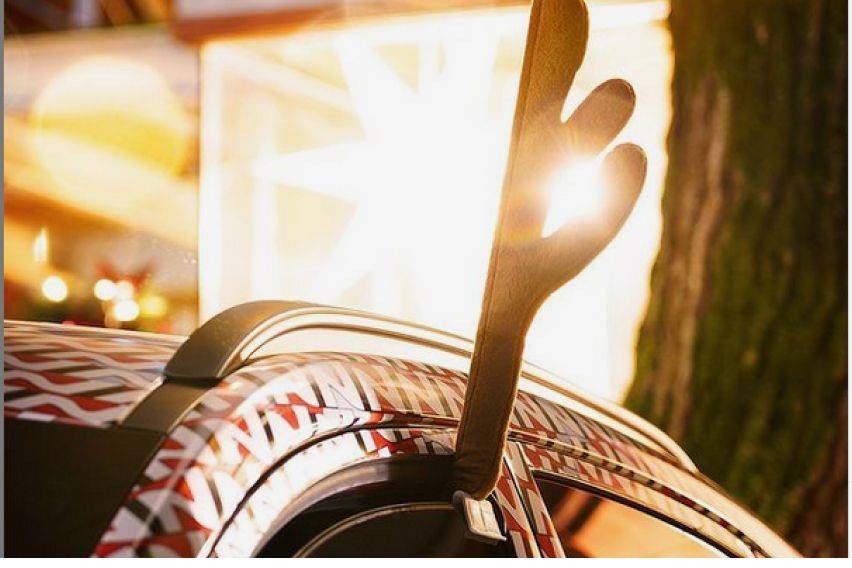 KUALA LUMPUR: Hyundai revealed the facelifted Kona crossover SUV at the beginning of September along with the hotter N-Line variant and now it's the time of unwrapping the range-topping N version. But wait, good things do not come so easy. The Korean automaker has just started teasing the hot B-segment SUV officially on its social media handle in a very festive way, although the teasers make no mention of the Kona N. However, we have a few reasons to figure out so.
Hyundai released a teaser video that clearly says that "a new N is coming to town." The teaser images display a car wrapped in the brand's signature N camouflage, along with a festive hat placed on the top of a racing helmet. An antler is also shown with a caption, "These days, being a reindeer is all about performance." The presence of roof rails and the shape of the bonnet also point towards something like the Kona SUV. 
Also, the new spy shots of the upcoming Kona N have been making rounds on the Internet these days, which could mean that the automaker is gearing up for its full reveal. Not only this, but Hyundai also confirmed that its performance N sub-brand will be launching two new cars in 2021, including the Kona N and i20 N. So because of the presence of sporty roof rails, the teased car seems to be the Kona N. However, nothing has been confirmed at this point.
Talking about its technical specifications, it is rumored to borrow the powertrain from the i30 N, which is a 2.0-litre T-GDI turbocharged four-pot engine generating 275 PS of maximum power at 6,000 rpm and 353 Nm of peak torque from 1,450 to 4,700 rpm. For transmitting power to the front wheels, the said engine is mated to a seven-speed wet dual-clutch transmission. We also heard the whisperings of an all-wheel-drive system.
The high-performance Kona N would also have a differently tuned suspension and steering system, and styling revisions to reflect the heightened performance, including a small roof spoiler, a rear diffuser, and exposed tailpipes. We hope to see this spicy small crossover SUV in the coming weeks.
Also read: Hyundai Palisade bookings open in Indonesia; Malaysia next?
You might also be interested in