Proton X50 open for booking in Brunei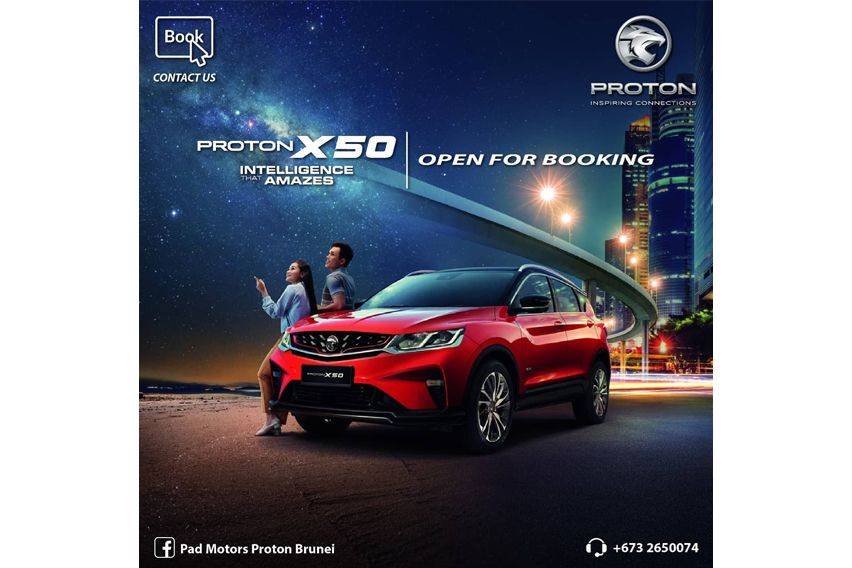 KUALA LUMPUR: Pad Motors Proton Brunei, authorised Proton dealer in Brunei, has opened its ordering books for Proton X50/ Geely Binyue. Thus making Brunei the first country to import completely-built-up, right-hand drive X50.
For those of you who aren't aware, the oil-rich kingdom of Brunei sits between Malaysian states of Sarawak and Sabah. In the past, it became the first export destination of Proton X70 - for both CBU and CKD units. The X70 is the best-selling SUV in Brunei, and now it would be interesting to see what X50 brings to the plate.
Pad Motors invitation to book X50 was not accompanied by details of crossover, it just mentioned the following information about the car - "stunning exterior, smart connectivity features and class-leading performance". In the past Brunei market has benefited from the same Proton model variant and specs as in Malaysia - so was the case for X70 and we expect the same for the X50.
In Malaysia, Proton offers the X50 available in four trim options - Standard, Executive, Premium, and Flagship. All the trims are powered by the same 1.5-litre three-cylinder turbocharged engine offered in two versions - multi-point injection (150 PS and 226 Nm) and direct-injection (177 PS and 255 Nm).
Also Read: Proton X50's 1.5 TGDi Flagship engine and transmission duo awarded with SAE-China highest honour
Explore Proton X50
Proton X50
RM 79,200 - RM 103,300

EMI starts : RM 823
You might also be interested in