2021 BMW 5 Series facelift teaser released, debut in two weeks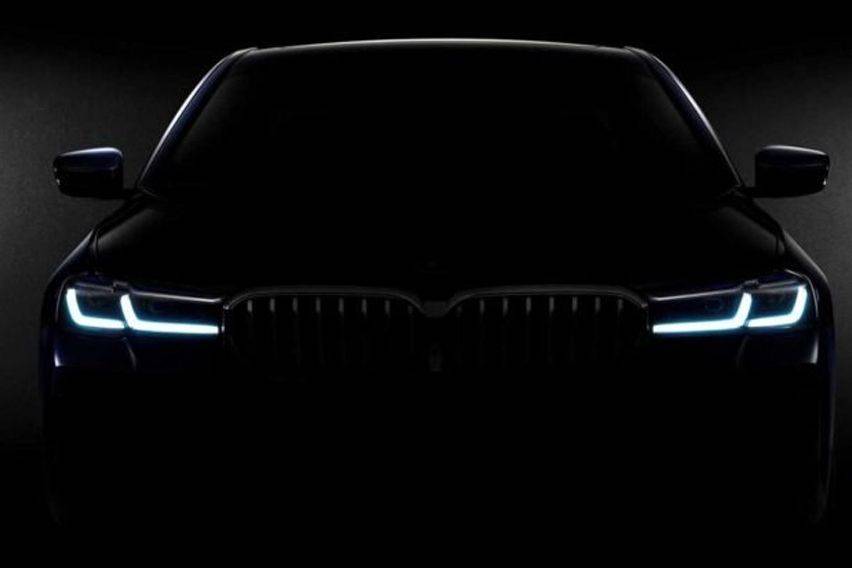 KUALA LUMPUR: The leaked images of the 2021 BMW 5 Series are already floating through the internet from last month. Though the German automaker pretends like these leaks never happened and has started its teaser campaign ahead of the model's official premiere just two weeks from now. The announcement of the debut has made at the firm's 100th annual meeting.
The first official look of the 2021 BMW 5 Series has a shadowy image previewing the refreshed front fascia and highlighting the sleeker headlights of the sedan. The grille seems larger as compared to the ongoing model, though it doesn't go to the extreme levels of the 7 Series.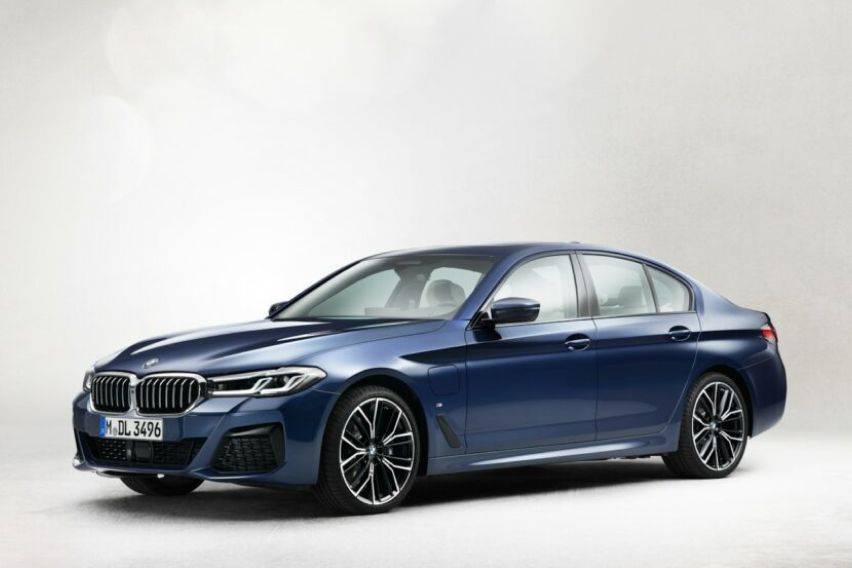 BMW has also revealed some information about the facelift's upcoming debut; briefly, it mentioned that both the sedan and wagon would be electrified. The 5 Series LCI will also be showcased in the plug-in hybrid version with the M Sport package. The automaker has already electrified the 5 Series in more ways than one as apart from the ongoing 530e, mild-hybrid tech debuted in Europe last year with the 520d in both RWD and AWD models.
As per the BMW Blog, the new exterior shades for the redesigned 5 Series will be Bernina Grey Amber Effect, Aventurin Red Metallic, and Phytonic Blue Metallic. The source also revealed that a beefier 545e plug-in hybrid is rumored to join the range, that will be completed with an electrified inline-six engine producing almost 400 PS of maximum power.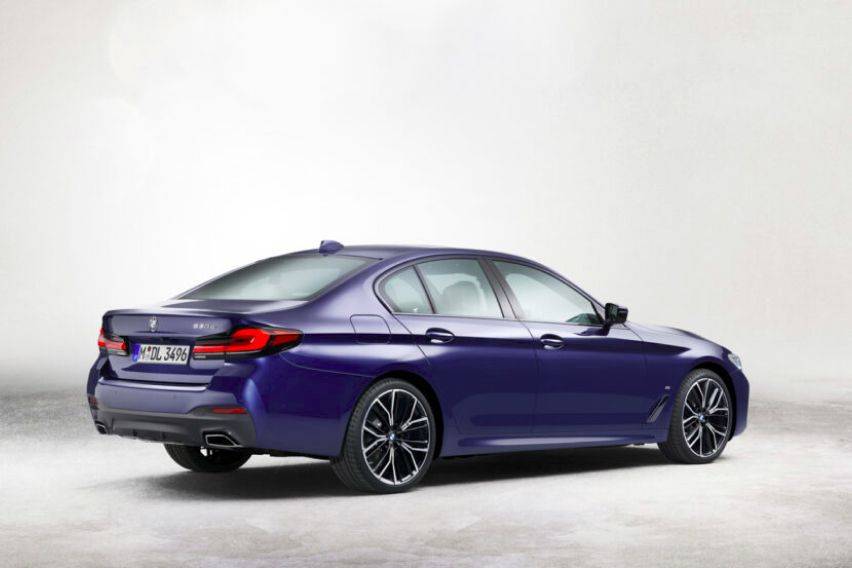 Besides the mechanical and styling changes, the other expected modifications are M Sport brakes and red calipers that will be available for the first time on the 5 Series. Coming to the cabin, the infotainment system will be getting support for Android Auto smartphone integration via a wireless connection. Not only this, but it would also be getting the latest BMW infotainment operating system i.e., BMW Operating System 7.0.
For the price of refreshed 5-Series, nothing has been revealed yet. So let's wait a little more, as there are still two weeks left for the official debut.
Also read: BMW is likely to cancel Vision M Next-inspired supercar
You might also be interested in
Explore BMW 5 Series Sedan
Latest BMW 5 Series Sedan Car Videos on Zigwheels