Proton Exora vs. Toyota Rush: Which one should you buy?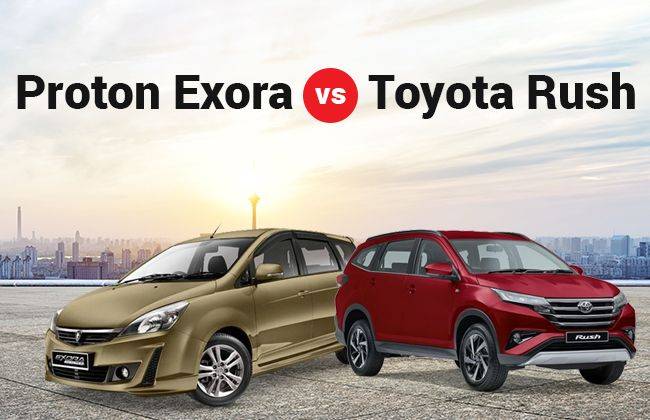 Malaysia is a hotbed for MPVs or Multi-Purpose Vehicles. Where most manufacturers struggle to shift enough units in other countries, MPVs tend to fly off showroom floors faster than they can accelerate. This obviously means that there's a next-to-no social stigma when it comes to people carriers in this beautiful nation, which is music to the ears for carmakers.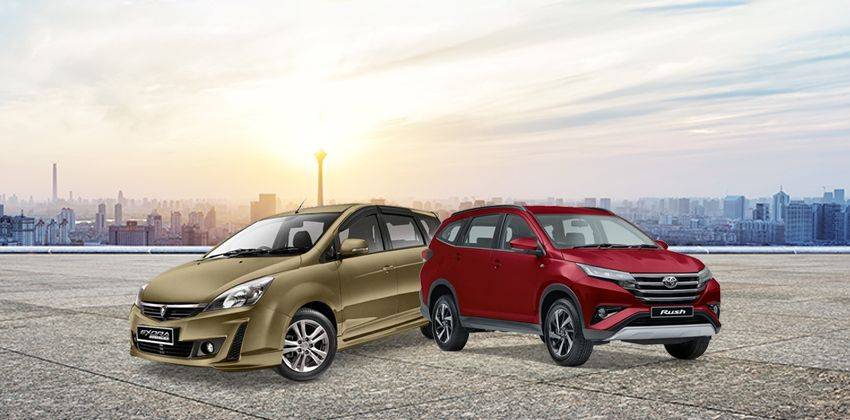 With so many makes and models to choose from, today, we will look at the indigenously-developed Proton Exora and the Japanese heavyweight, the Toyota Rush.
While both of these seven-seat compact MPVs share some of their basics with each other, only one can actually come out on top at the end. So, let's dive right into it and see which showroom you should head to for your next purchase.
Looks and styling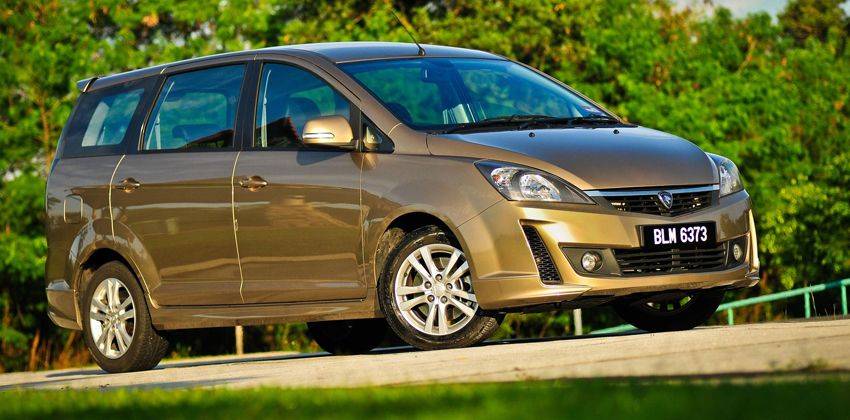 On the design front, these two MPVs couldn't be further away from each other if they tried. If you like your MPV without any pretence or instantly distinguishable flare, the Proton Exora should be right down your alley. At first, the Exora actually looks quite sporty and exciting. The car-like front end with its sloping bonnet, low nose, sharp-looking headlight design, black grille, and a well-chiselled bumper with large air intakes all look promising. However, this perceived sense of 'sportiness' doesn't last long. And it isn't long before the Exora's squared-off, van-like silhouette reveals itself.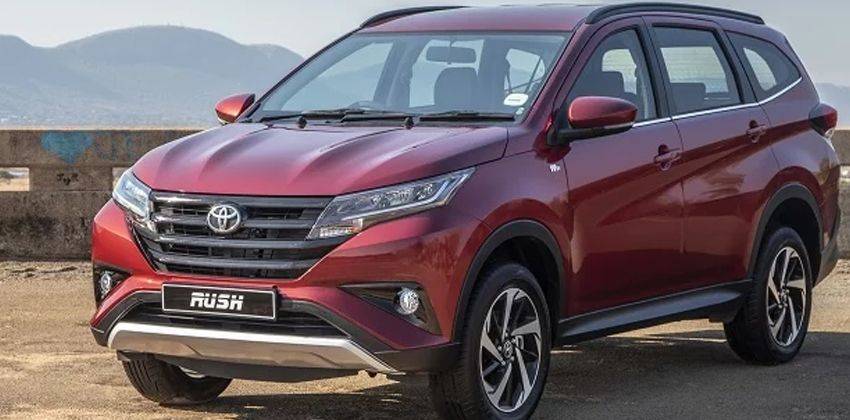 On the contrary, the Toyota Rush looks more like a high-riding SUV than a car-based MPV. If you're someone who favours SUV-like aesthetics, then the Rush won't disappoint. The front fascia sets the tone with its more aggressive design that includes sleek LED headlights and crisp daytime-running lights, a deep-chin grille accompanied by a beefed-up bumper and bash plate. A splattering of black plastic cladding, plus an impressive 220 mm of ground clearance further emphasizes its SUV-like demeanour. The rear styling keeps up with the rest of the Rush with its high loading lip, pseudo-skid plate, and even more plastic cladding.
Interior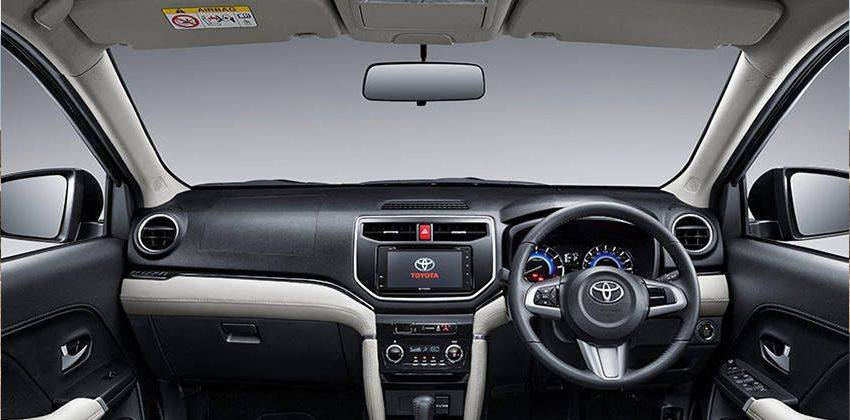 Once you climb inside the cabin of the Toyota Rush, it becomes apparent that the SUV inspiration isn't lost. You sit considerably higher up than in the Proton, and that translates into a more commanding view of the road. Also better is Toyota's build quality, use of higher grade materials, and overall fit & finish.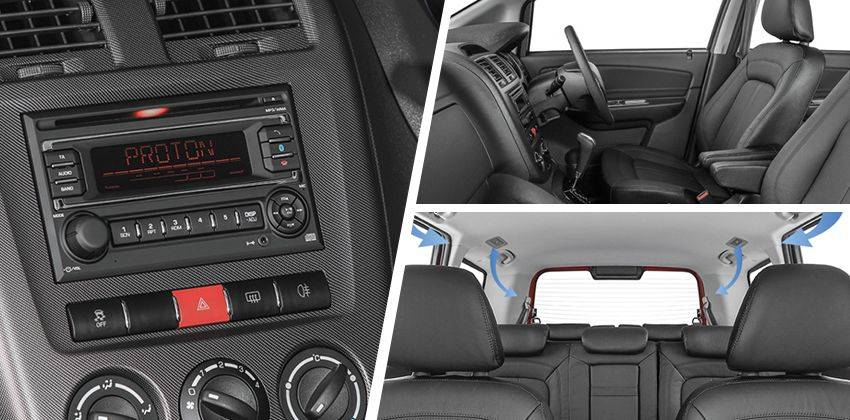 However, the Proton Exora is larger in length and width, plus boasts of a longer wheelbase than the Toyota. This becomes evident once you enter the Exora's cabin, especially the third row. While the third row in the Toyota Rush is ok for most, the Exora's is much more adept at carrying two people. That being said, neither of them can carry much in the boot with all three rows in place. And if we're talking about on-board features and tech, the Toyota Rush offers automatic LED headlights, automatic climate control, push-button start, and larger 17-inch alloy wheels.
Engine and performance
If you're on the fence about performance, the Toyota Rush can't hold the candle against the Proton Exora. While the Toyota's 1.5-litre four-cylinder mill pushes out 104 hp and 136 Nm of torque, the Proton manages more. This is because the Exora's 1.6-litre four-popper delivers 138 horses and 205 Nm of pulling power. Interestingly, while the latter sends power to the front wheels, the Rush spins the rears. The Malaysian also boasts a more modern CVT gearbox over its Japanese rival's antiquated 4-speed automatic.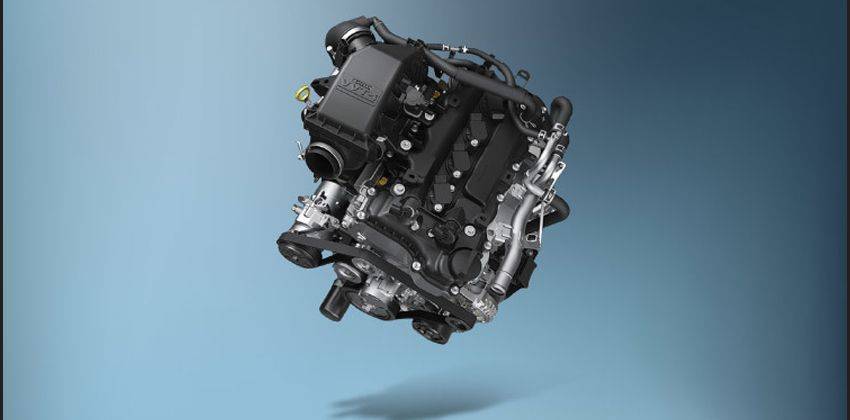 As far as frugality is concerned, the Proton Exora manages around 12.8 kmpl, whereas the Toyota Rush returns 12.5 kmpl. Naturally, neither of these MPVs is particularly brisk or exciting to drive. That's not to say that both are the same. The faster of the two is the Proton Exora – clocking 100 kmph in 11.3 seconds and a top speed of 185 kmph.
Safety features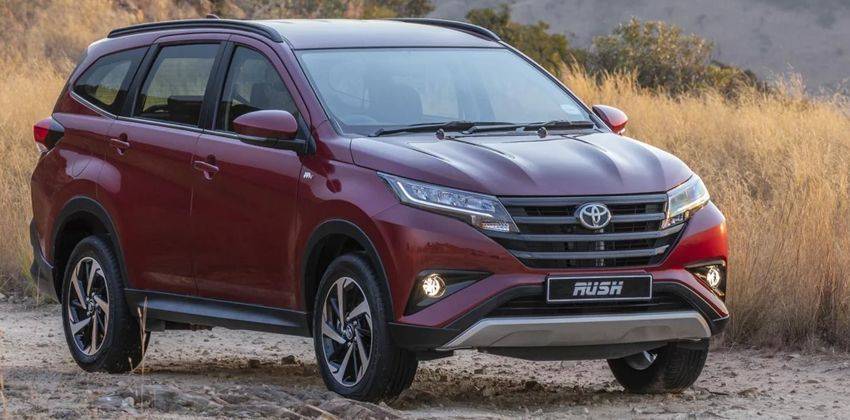 Understandably, safety is a vital factor when considering a new car. And on this front, the Toyota Rush specs sheet offers much more peace of mind. While the Proton Exora is far from abysmal, the Toyota gets 6 airbags, traction control, blind-spot monitoring, hill-start assist, automatic emergency braking, and rear cross-traffic alert.
In conclusion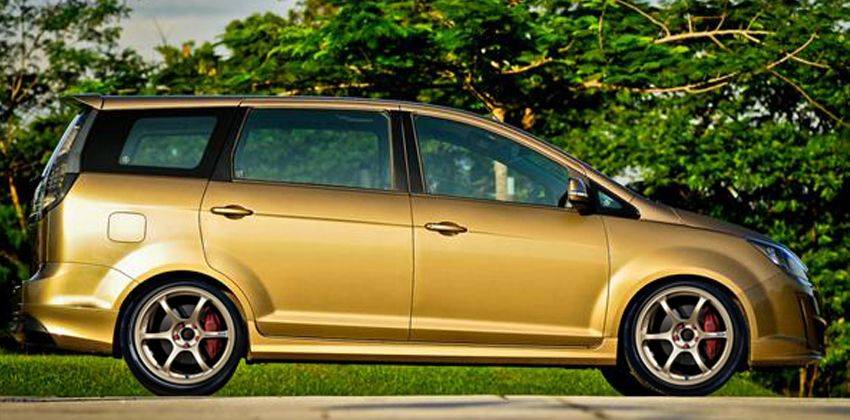 Price often plays the most pivot role when it comes to signing on the dotted line, and in this regard, the Toyota Rush doesn't fare so well. Where the Proton Exora price range is between RM 62,000-69,000, the Toyota starts at RM 93,000 – a whole RM 31,000 more. So, if you're on a budget, then the choice is clear as day. Otherwise, the safer Toyota Rush is a better bet. Let us know which one would you pick and why?
You might also be interested in